The Ukrainian Parliament voted for the imposition of the martial law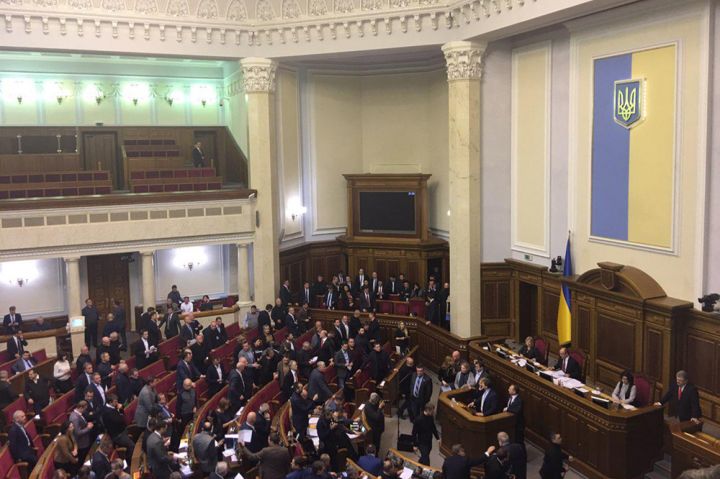 A special extraordinary session of the Verhovna Rada of Ukraine on November 26, 2018
Photo by: Latifundist.com
The Verhovna Rada of Ukraine (the Parliament) supported the imposition of martial law from 2:00 p.m. on November 26 for 30 days in the border regions of Ukraine, including Vinnytsya, Odesa, Kherson, Mykolayiv, Donets'k, Zaporizhzhya, Luhans'k, Sumy, Chernihiv and Kharkiv.
The introduction of martial law was supported by 276 MPs.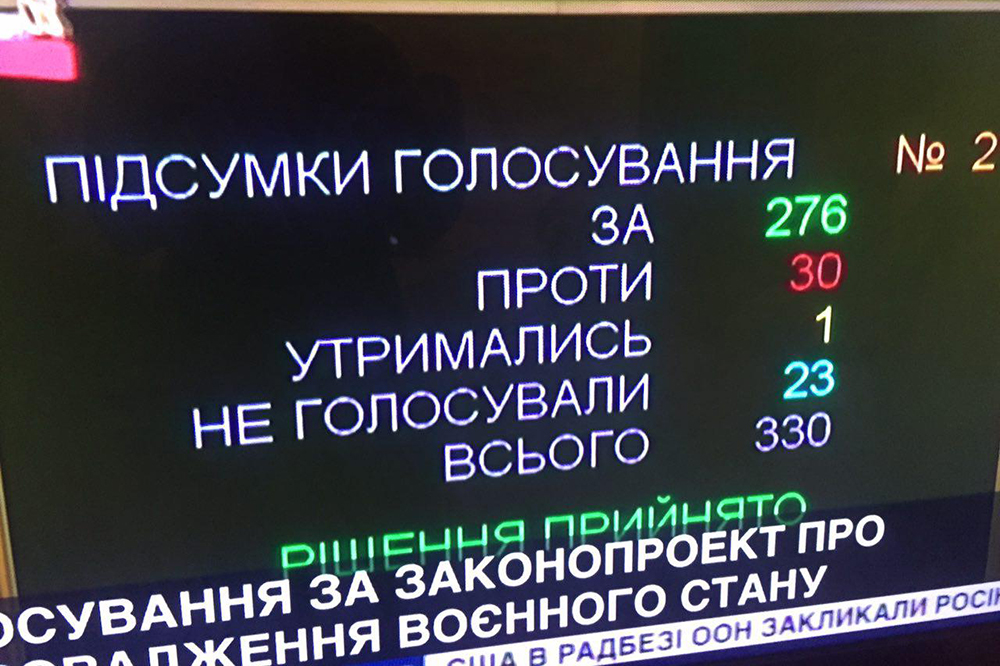 At 4:00 p.m. (Kyiv time), the Verkhovna Rada gathered for a special extraordinary session to consider the imposing of martial law.
President Petro Poroshenko proposed to introduce martial law on the territory of Ukraine for 30 days, and not for 60 as it was previously reported, in order to hold the presidential election as scheduled — on March 31, 2019.
As reported earlier, on the night of November 26, during the meeting of the National Security and Defense Council of Ukraine (NSDC), President Poroshenko proposed to impose martial law. A special extraordinary session of the Parliament will take place on November 26 at 4.00 p.m. (Kyiv time), and at 6.00 p.m. (Kyiv time), an emergency meeting of the UN Security Council will start. The decision to hold an extraordinary meeting of the NSDC was taken during the meeting of the Military Cabinet in connection with the situation in the Kerch Strait and the attack on Ukrainian warships.