Soybean emergence in the US a third lower
As of June 16, 2019, soybeans in the United States were 70 per cent sown vs. 96 per cent by the corresponding date last year. The average soybean planting progress in 2014-18 was 93 per cent at that date, USDA reports.
The data in the report are provided by 18 states which sowed 95 per cent of all soybeans in the US last year. Soybean emerged on 55 per cent of the area vs. 89 per cent last year. On average, soybean emergence in 2014-18 reached 84 per cent by this date.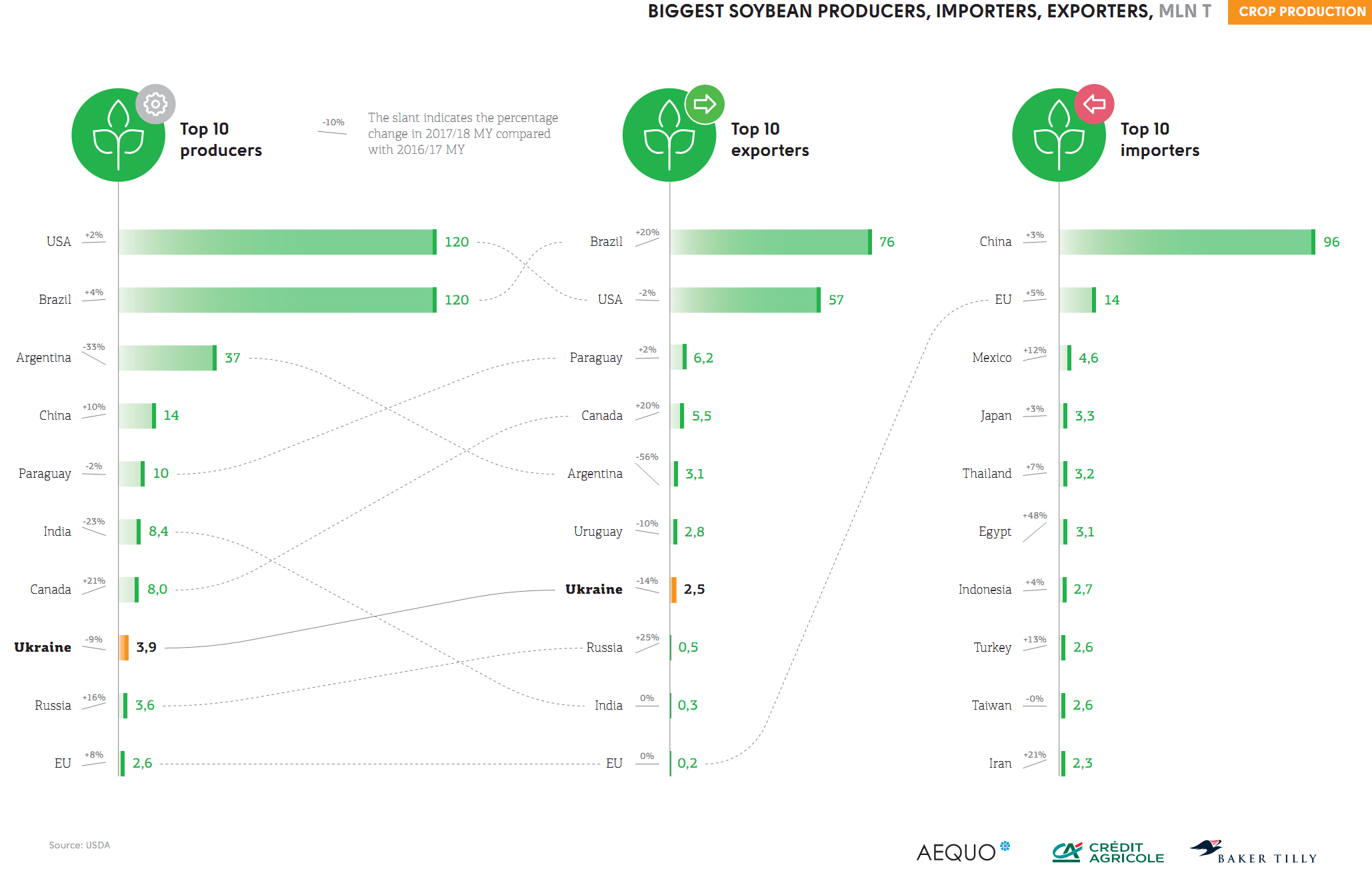 Under the USDA report, as of June 9, 2019, sunflower planting was carried out on 68 per cent of the area, while in the same period last year this indicator made 81 per cent.
As reported earlier, corn sowing campaign in the U.S. was conducted on 92 per cent of the planned area compared to 100 per cent in the corresponding period last year. As of June 16, corn emerged on 79 per cent of the area vs. 97 per cent last year.