Rapeseed production forecast for Ukraine down 10 pct
In the Y2019, rapeseed crop in Ukraine should reach 3.2 million tons, 15% up from the previous year's indicator, the APK-Inform consultancy reports.
"The yield forecast was revised downward by 10% vs. the previous estimate, taking into account the operational data on harvesting progress, which shows not the yield volume we expected earlier. However, this year's rapeseed production will definitely reach a record level," informs Julia Ivanitskaya, the oil markets analyst at APK-Inform.
Correspondingly, rapeseed volumes distribution was revised downward in 2019/20. Thus, the potential of domestic processing is estimated at 350 thousand tons vs. 500 thousand tons in the previous report (-30%), and exports — at 2.83 million tons vs. 3.05 million tons (-7%). Despite the decrease in estimates, the growth of processing in comparison to 2018/19 may amount to 5%, exports — 15%, and the overall figures will reach the maximum values.
Experts note that in July 2019 Ukraine exported a record volume of rapeseed for this month — about 490 thousand tons, including more than 450 thousand tons of the EU shipments. European buyers intensify import of oilseeds, limiting purchases in the domestic market to prevent the price increase due to poor harvest.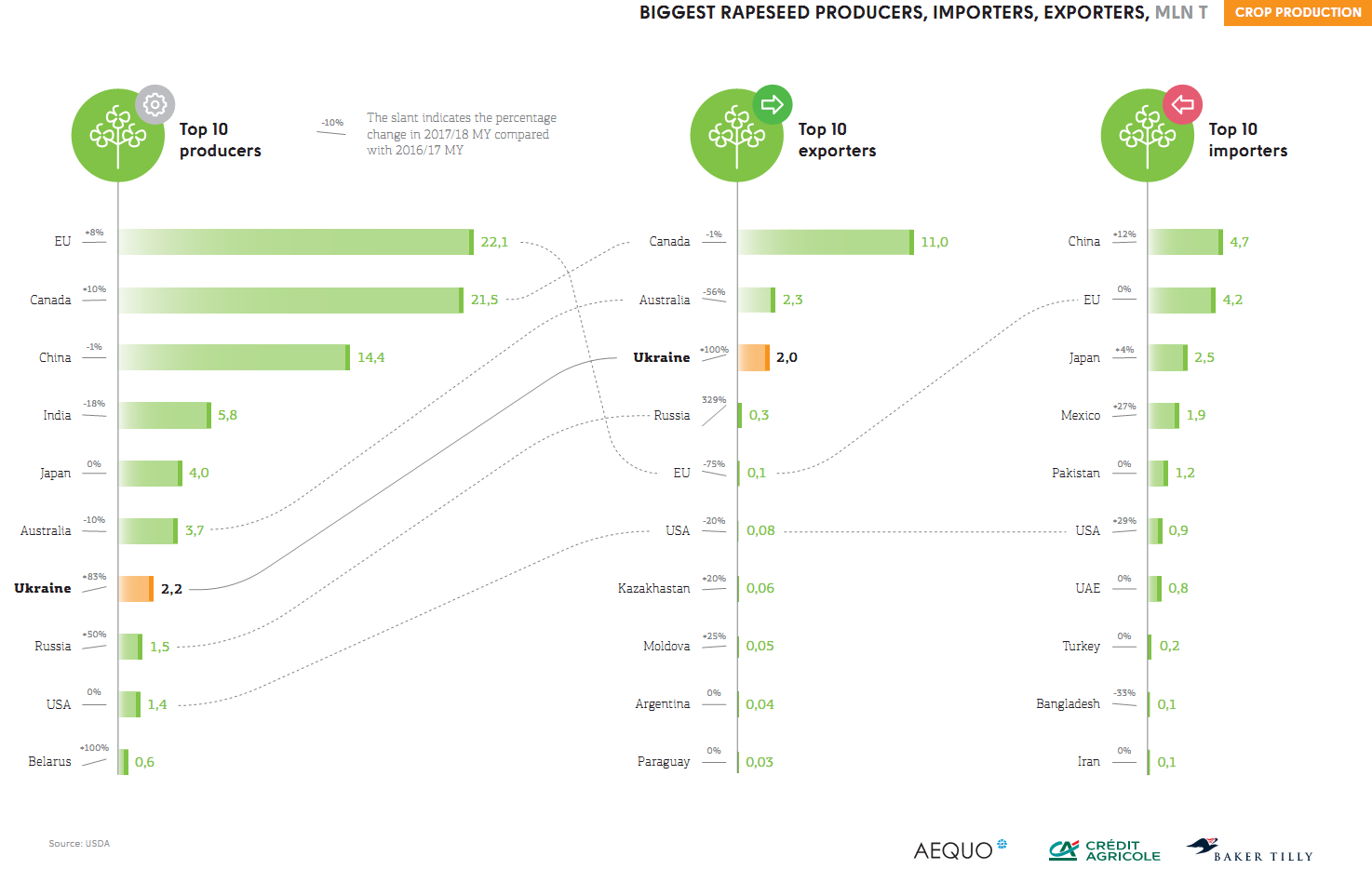 Earlier it was reported that USDA analysts projected a record corn harvest in Ukraine. Crop yield forecast growth was facilitated by the increase of planting areas and change of weather conditions in Ukraine.