Ukrainian poultry meat deliveries to the EU up 10 pct
In six months of the Y2019, Ukraine supplied 68.2 thou. t of poultry meat to the EU, 9.3% more from the January-June 2018 volume, the EU Commission reports.
In the reporting period, Ukraine is one of the top three leaders of poultry exports to the EU.
Brazil and Thailand rank first and second. In the first six months of 2019, these countries exported 173.2 thou. t and 161.2 thou. t of poultry meat, respectively. Brazil's exports to the EU grew by 22.7%, while those of Thailand increased by 6.3%.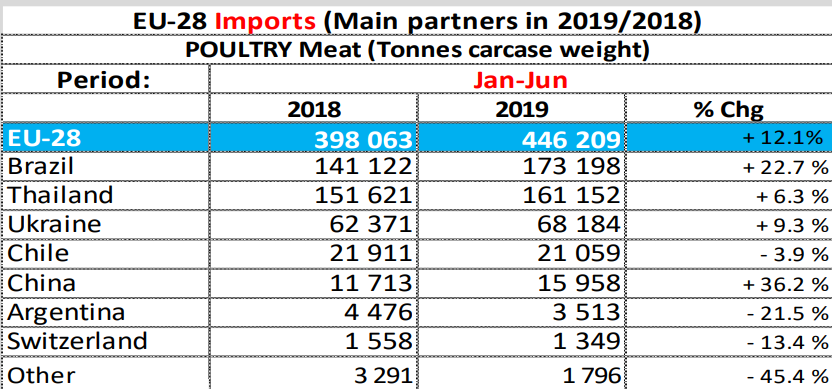 Previously reported that the estimates of the European Commission experts showed that since the start of 2019/20 (July 1 – August 25), the EU member states had increased imports of soft wheat from Ukraine by more than 6x as compared to the corresponding period a year earlier, from 29.7 thou. t to 188.8 thou. t.