World grain utilization forecast for 2019/20 market record high
The forecast for world grain utilization in 2019/20 has been lowered since last month, to 2 709 mln t. This indicator is down 4.5 mln t from October, but it is still over 20 mln t higher than in 2018/19, thus marking a record high, FAO reports.
"The forecast for total wheat utilization has been reduced by 2 mln t since the previous report to 759.5 mln t, also a record high and 1.5% above the 2018/19 estimated level," the report reads.
Global utilization of coarse grains in 2019/20 is predicted to remain close to the 2018/19 level, as expected strong growth in barley utilization, increasing by almost 5% from 2018/19, is likely to be countered by declining sorghum consumption, analysts comment.
As a reminder, since the start of 2019/20 Ukraine has exported 20.05 mln t of staple grains. As of November 6th, commodities shipment increased by 6.11 mln t (43.8%) from the prior year's comparative period.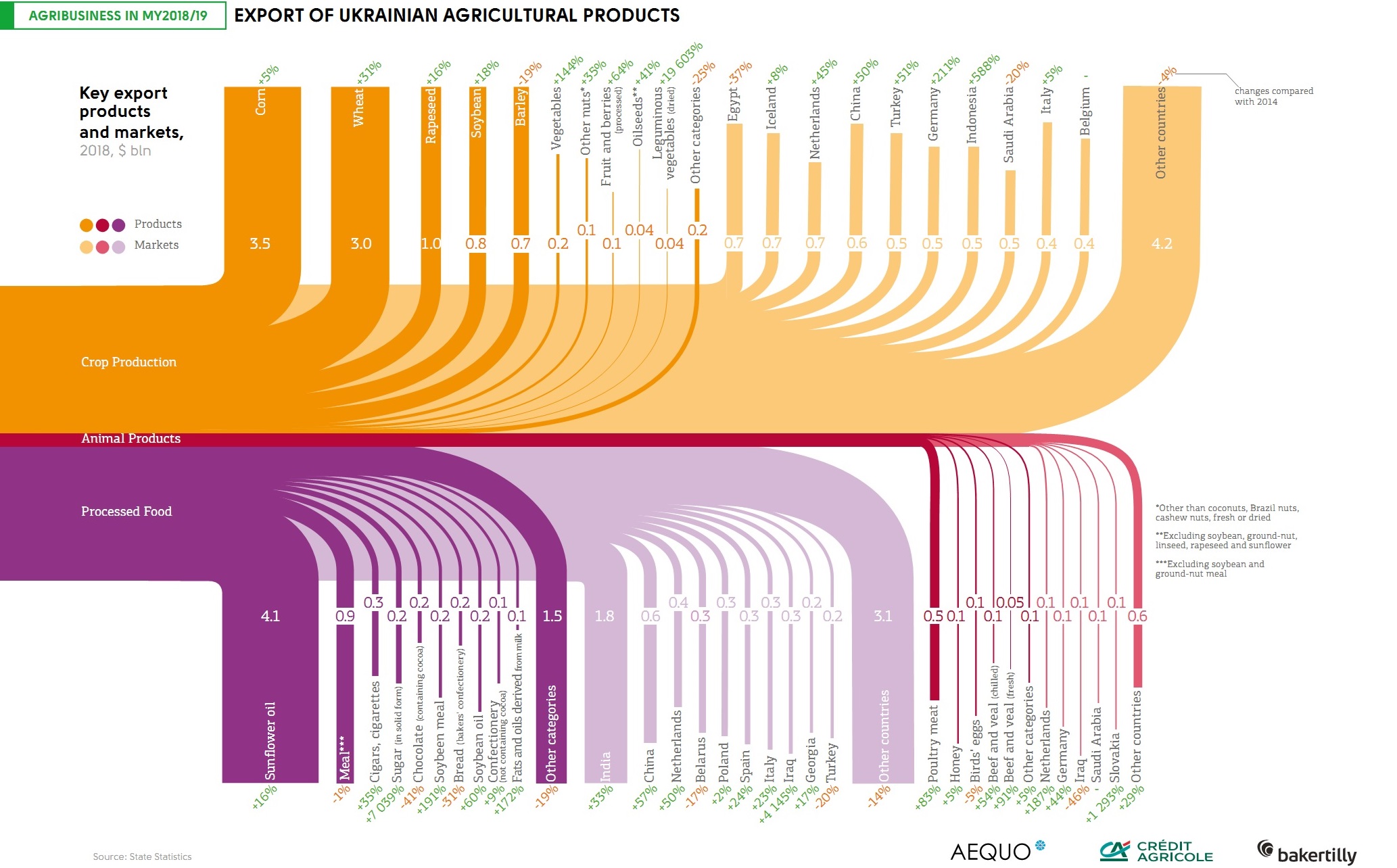 Learn more: