Ukraine remains among key poultry meat suppliers to EU
In 9M 2019, Ukraine exported 98.94 thou. t of poultry meat (chicken) to the EU, 4.2% more from the relevant period of 2018.
As reported by the European Committee, Ukraine maintains its position among the top three leaders in poultry exports to the EU. Thailand with 234.47 thou. t of supplies and Brazil with 239.44 thou. t hold the respective positions.
According to the report, the above-mentioned countries increased their poultry exports by 4.3% and 9.4%, respectively, in 9M 2019.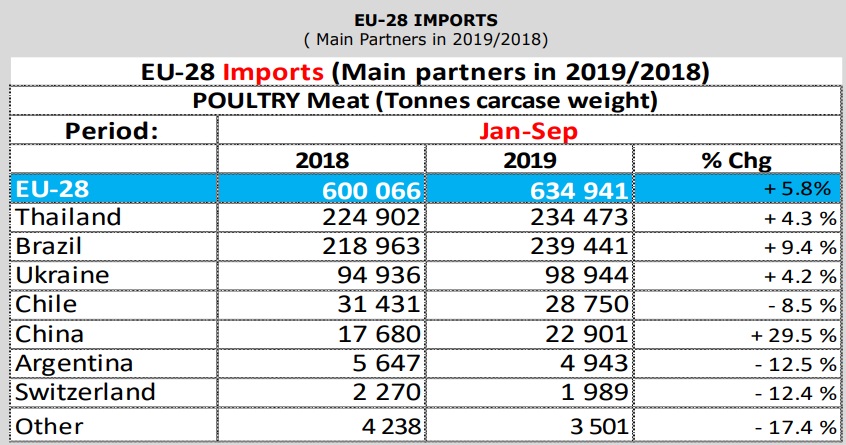 Previously reported that the European Parliament passed an agreement between the EU and Ukraine on amendments to the economic part of the Association Agreement between the parties to increase the duty-free quota for export of Ukrainian poultry (chicken) meat to the EU member states.