Grain export 2019/20: corn sales volumes added 30 pct
Ukrainian seaports have shipped 27.69 mln t of staple grains for export since the start of 2019/20.
As of December 16th, commodities shipment increased by 6.88 mln t from the comparative period of the previous year, the information and analytical portal of the agro-industrial complex of Ukraine reports.
The grain export structure in the reporting period is as follows:
wheat — 14.1 mln t (4.26 mln t more y-o-y);

barley — 3.66 mln t (534 thou. t more y-o-y);

corn — 9.6 mln t (2.12 mln t more y-o-y);

rye — 5 thou. t (73.2 thou. t less y-o-y).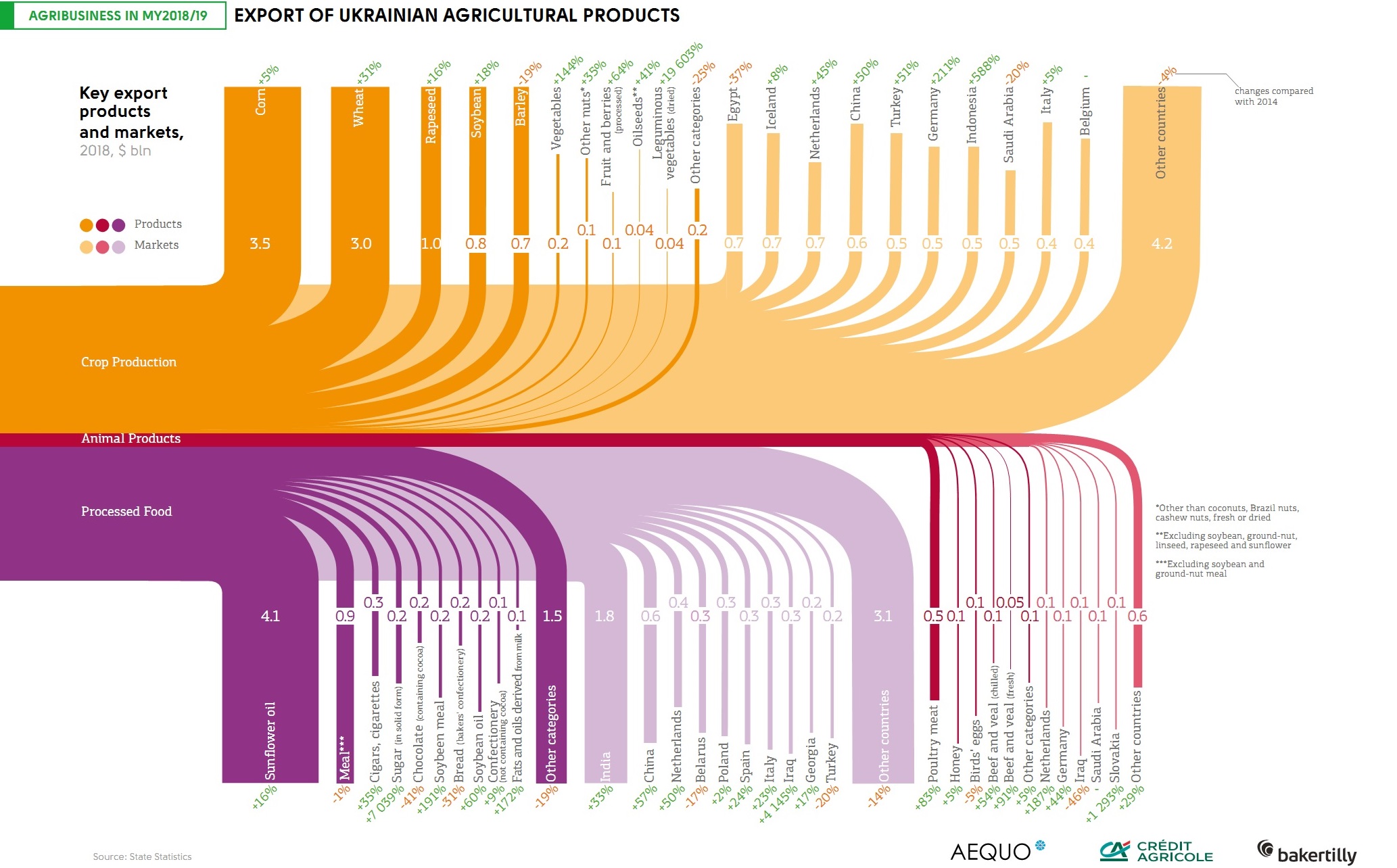 Previously reported that the reduction of the sown areas and dry weather conditions cut the forecast for wheat harvest in Ukraine in 2020/21 by apx. 1% to 23.7 mln t.
Learn more: