Soil moisture deficit reduces wheat crop next season — forecast
The reduction of the sown areas and dry weather conditions cut the forecast for wheat harvest in Ukraine in 2020/21 by apx. 1% to 23.7 (18.8-27.4) mln t, Refinitiv Agriculture reports.
"Dry weather conditions in combination with high air temperature observed in Ukraine in the last few months, reduce the risk of winter crops loss but lead to a shortage of soil moisture. In combination with the reduction of plantings, this has become a reason for analysts to reduce the forecast for the country's next wheat crop," reads the report.
As reported, in recent months, weather conditions have been drier and warmer than usual throughout Ukraine. While the average temperature was 2-4°C above the norm, precipitation was 2-20 mm below the long-term average.
"The mild weather conditions and low rainfall made it possible to slightly increase wheat yield next year — from 3.89 to 3.92 t/ha. At the same time, a slight increase in yield won't compensate for the reduction in winter wheat plantings by 5% to 5.9 mln ha, according to the data of the respective department," say Refinitiv Agriculture analysts.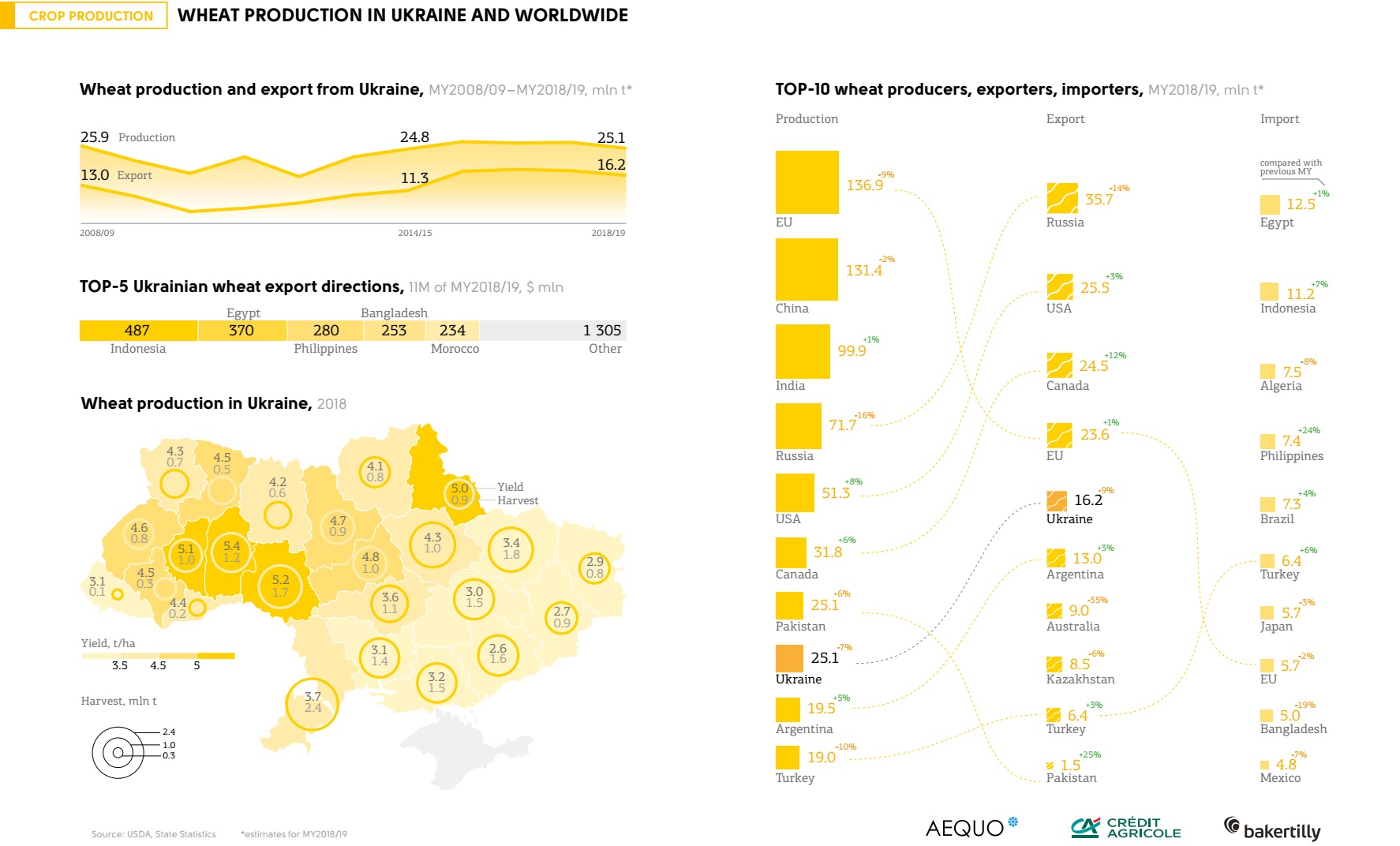 As a reminder, Ukraine has experienced a shortage of precipitations, high temperatures and dry winds provoking dewatering of soils.