Farmland market liberalization in Ukraine beneficial for the economy — National Bank
The National Bank of Ukraine (NBU) supports market relations and the market turnover of farmland in the country. This was stated by Kateryna Rozhkova, First Deputy Governor of the National Bank of Ukraine.
If the land market were launched, such an asset would become full collateral, she added. But there is no such condition in the credit market today. Therefore, in small and medium businesses there are problems when collateral is needed. But after the opening of the land market, this problem will be solved.
"In addition, it will reduce the bank's risks, and subsequently banks will reduce interest rates. As a result, more people will have easier access to funds and banks will feel more comfortable. On the whole, the Ukrainian economy will grow. This is my positive forecast," said Kateryna Rozhkova.
According to her, everything that administratively restricts the market distorts the economy and provokes non-market shadow relations.
"This state of things is abnormal for business. It needs not only macro-financial stability but also an understanding of the prospects, including investments. When you invest, you understand that this is for a long period of time, for which you have to earn these funds, etc.," stressed Kateryna Rozhkova.
She noted that the national interests of Ukrainian agrarians and households who want to invest in agriculture must be taken into account first. However, this is not the NBU's line of work.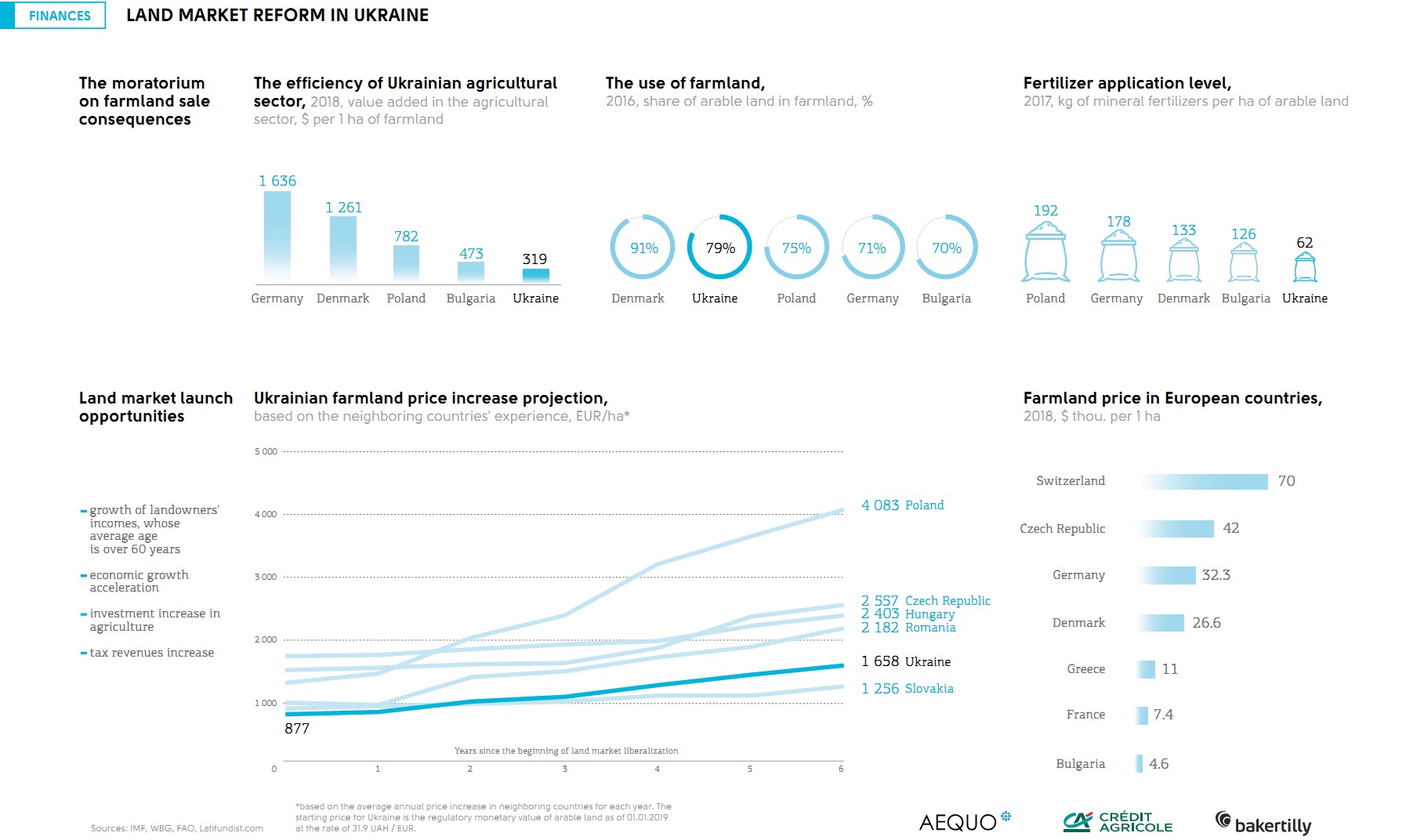 As a reminder, the Grand Chamber of the Constitutional Court started the consideration of the submission of 46 MPs on the interpretation of the Basic Law regulating the right of ownership of land by the people, namely the first sentence of paragraph one of Art. 13 and paragraph one of Art. 14.