Refined sunflower oil shipment from Ukraine hit a monthly record high
In December 2019, the export of refined sunflower oil from Ukraine equalled 70 thou. t thus reaching a record high monthly volume of the shipment, the APK-Inform consultancy writes.
This indicator is 20% higher from November result and is 65% above the exported volume in December 2018.
As reported, since the start of 2019/20 (September-December), Ukraine shipped more than 200 thou. t of refined sunflower oil, 40% more from the prior-year period. This indicator is the absolute maximum so far.
Export of refined product account for 10% of the total shipment volume of sunflower oil from Ukraine.
Key importers in the period are as followed:
the Middle East countries — 26% of supplies;
Europe — 26%;
Asia — 21%;
Africa — 10%.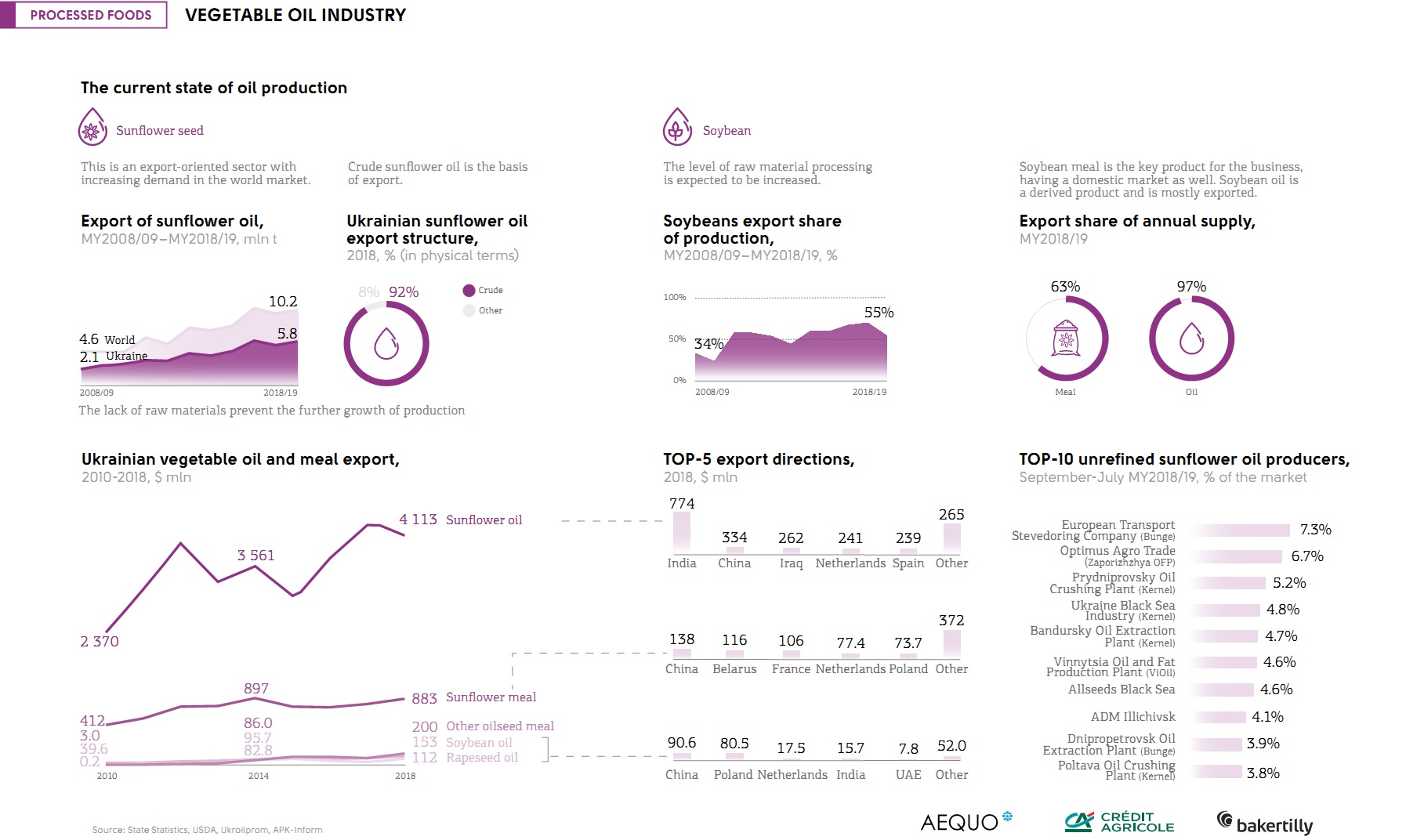 According to Deputy Economic Development and Trade Minister of Ukraine Sergiy Nikolaychuk, Ukraine preserves its top positions in terms of sunflowerseed and sunflower oil production.