Railway logistics improvement to be long-term process — Agritel
The high rate of grain export today preserved in Ukraine is facilitated by the railway logistics, Agritel reports.
"The efficiency has been improved significantly compared to previous years. During December, delays in the distribution of wagons or at the reception of freight have been cut. This enhancement should be on a long-term basis. Indeed, in 2019, the state railway operator managed to carry 35.3 Mt of cereals for export, representing about 30% more than in 2018," the message reads.
This improvement is explained by:
the increase of the number of private wagons aimed to carry cereals;
the implementation of a policy favouring the stations able to load 44 wagons in less than 48 hours;
a quicker rhythm of rotations between lands and ports.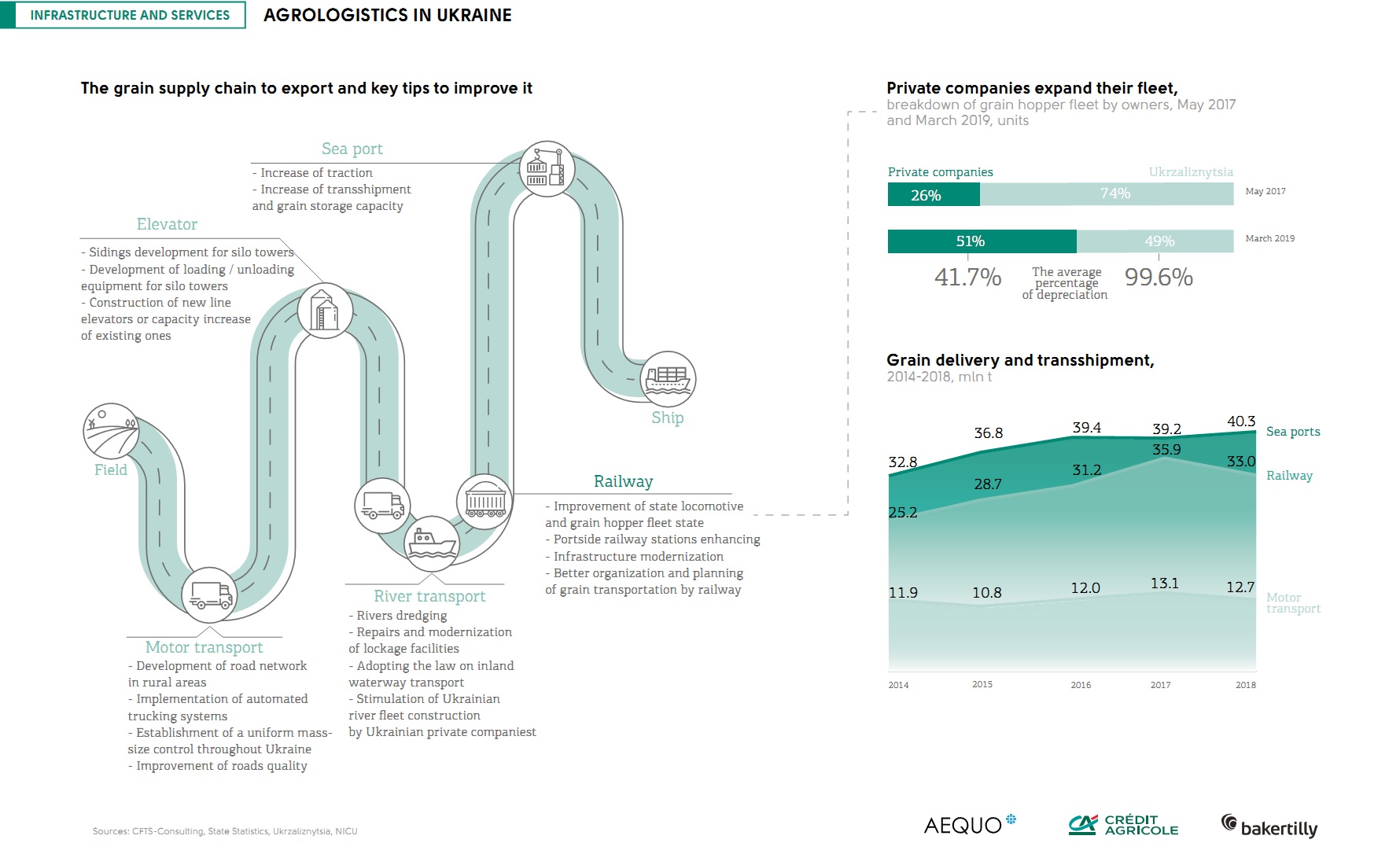 As reported, the absence of winter conditions has also played a role in the improved efficiency of the system in this period of high traffic.
Earlier it was reported that in 2019, grain crops in Ukraine yielded 75 mln t of which 54 mln t will be traded abroad.