US soybean prices fall as coronavirus outbreak in China aggravates
Soybean futures fell for a fourth consecutive session on Friday as coronavirus concerns abounded, AgriCensus writes.
US net sales data failed to present definitive Chinese demand for US beans following the signing of the phase one deal, the message reads.
"March futures opened at USD 9.07/bu, down 2 c/bu from Thursday's close before briefly rebounding to USD 9.09/bu and then falling to a low of USD 9.01/bu where it stayed by 18:00 London time," Agricensus writes.
It is reported that all eyes continued to focus on China, as the coronavirus outbreak led to further quarantine measures and concerns over the possible hit it could have on the country's livestock and poultry sector, amid reports that the virus was originated from animal products in the city of Wuhan.
US export sales for last week, albeit higher on the prior week, did not appear to show any increasing appetite for US soybeans from China in the wake of the phase one trade deal signing.
Total US net sales for last week clocked in at 790 thou. mt, up close to 80 thou. mt on the previous week's 711.5 thou. mt with China buying 225.8 thou. mt, some 9 thou. mt higher on the week.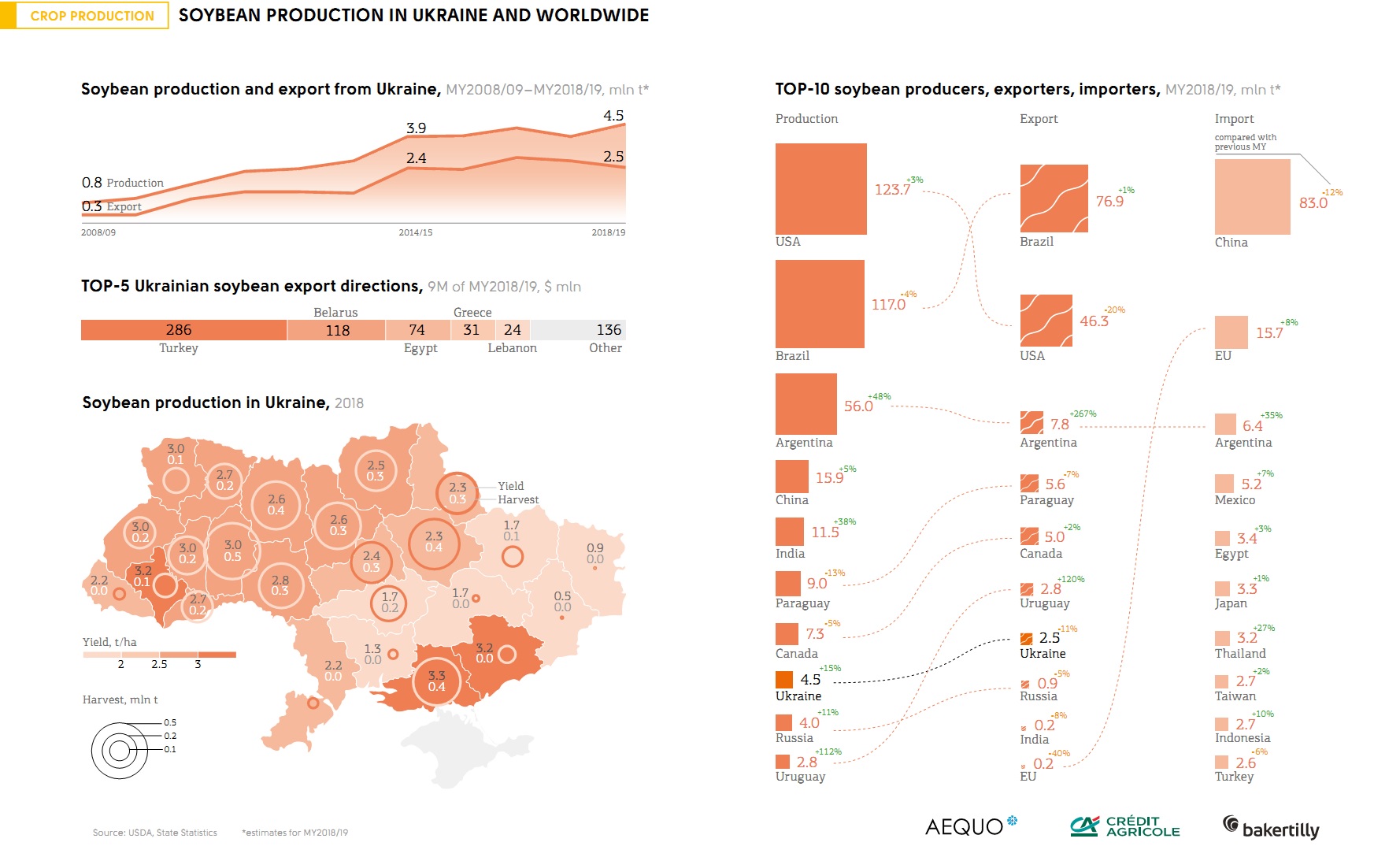 Analysts report that Egypt and Mexico also bought bumper volumes of 187.5 thou. mt and 218.9 thou. mt respectively while EU volumes fell sharply, coming in at 69.4 thou. mt compared to 299.9 thou. mt in the previous week.
Previously reported that in the first four months of 2019/20 (September-December), Ukraine supplied 430 thou. t of soybeans to Egypt.