Egypt enhanced Ukrainian soybean procurement in the new season
In the first four months of 2019/20 (September-December), Ukraine supplied 430 thou. t of soybeans to Egypt. This is a maximum indicator for the reporting period, the APK-Inform consultancy writes.
However, analysts note that in the previous season's relevant period, the export shipment of the oilseed crop to this country was not conducted. In 2018/19, soybean shipment totalled 280 thou. t.
"Due to the growth of trade volumes, Egypt moved up to the 2nd position in the ranking of Ukrainian soybeans importers this season with the 24% share in the total volume of shipments from the country," the report reads.
According to the January USDA report, Egypt's total import demand for soybean in 2019/20 should increase by 10% to a record 3.7 mln t vs. 3.35 mln t a season earlier.
Recently, the Verkhovna Rada of Ukraine (Parliament) adopted the bill No. 1210 abolishing soybean and rapeseed amendments.
Previously reported that Ukraine was to export 54 mln t of grain crops of the 75 mln t of new crop harvested in 2019.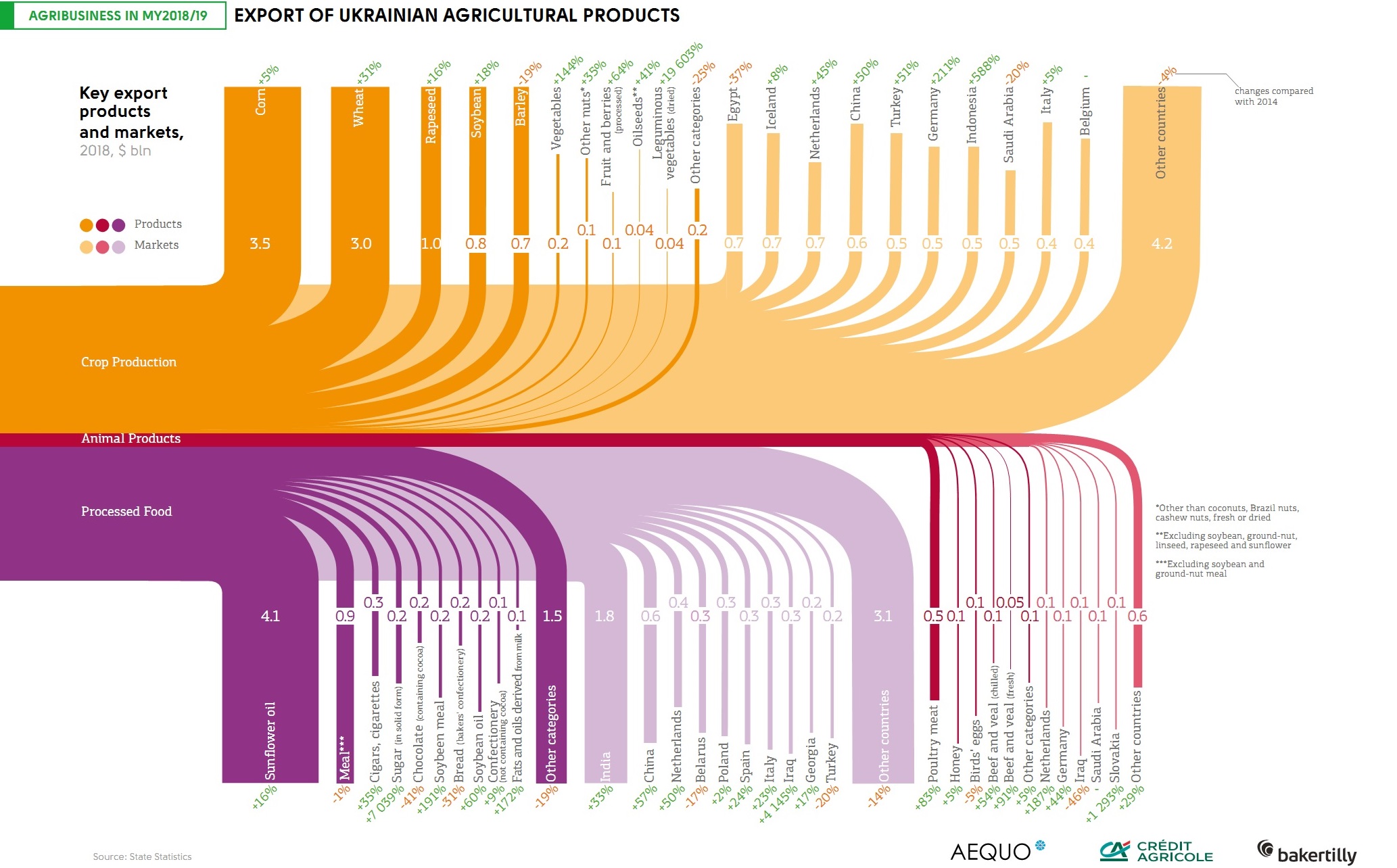 Learn more: