Sunflower oil sales by MHP upsized 22 pct
In Q4 2019, MHP's sales of sunflower oil scaled up by 52% year-on-year to 112.68 thou. t.
For 12M 2019, sunflower oil exports improved by 22% to 384.15 thou. t over 2018 due to the increase in production of fodder mill as well as a change in delivery terms from DAP to FOB.
The company adds that in Q4 2019, soybean oil export sales decreased by 4% year-on-year to 11.76 thou. t, and for 12M 2019 increased by 3% to 51.77 thou. t. MHP also sells soybean cake to third parties.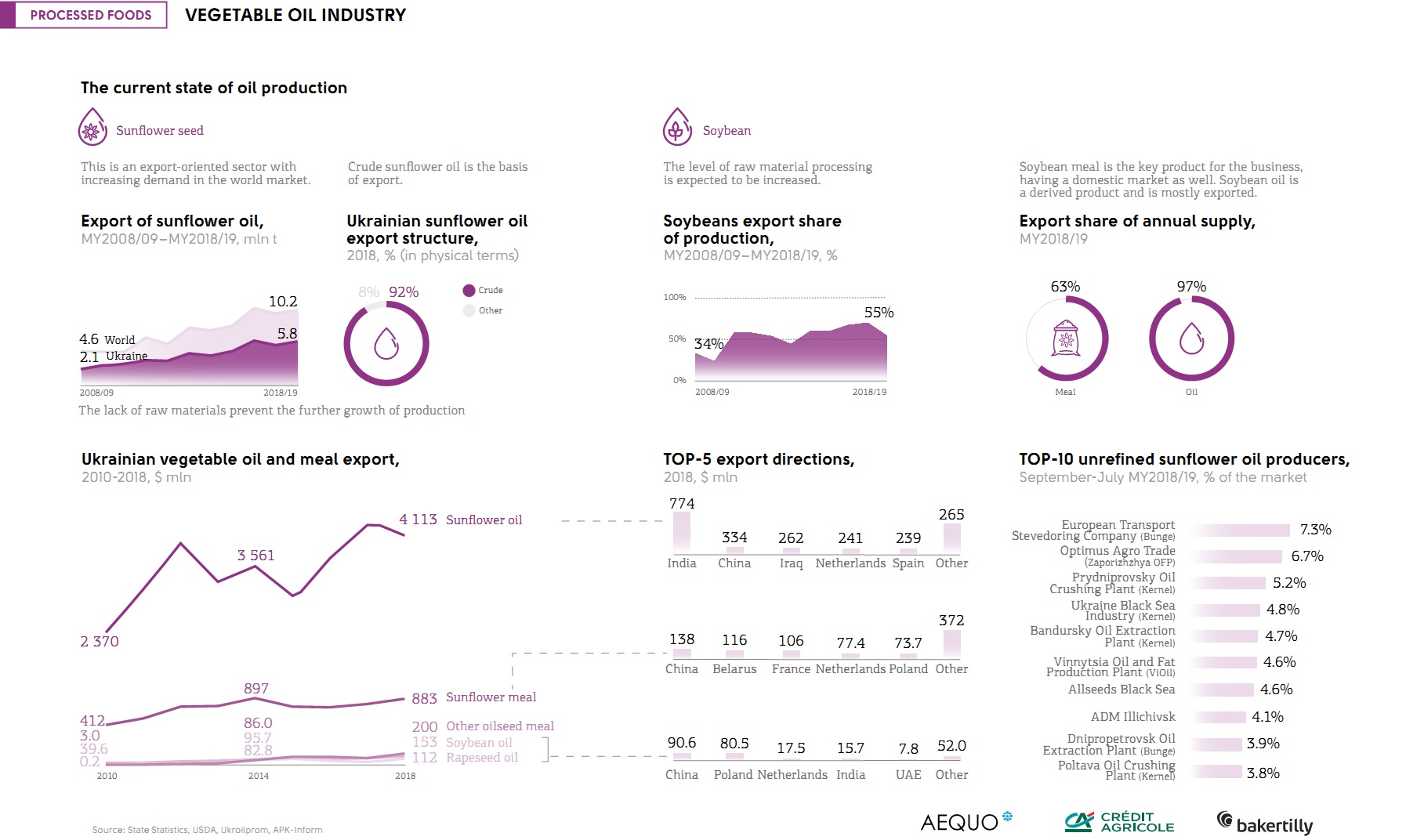 Previously reported that chicken meat exports by MHP in 12M 2019 surged by 25% year-on-year to 357.43 thou. t (12M 2018: 286.75 thou. t).