Geography of Ukrainian sunflower oil exports dominated by three markets in 2019
In 12M 2019, Ukraine's sunflower oil export supply amounted to 4.89 mln t worth USD 3.38 bln. As reported by the State Customs Service of Ukraine, the volume exported is 10% or 521.7 thou. t higher from the year 2018 indicators.
Major importers of the product in the reporting period include:
India — 2.03 mln t worth USD 1.42 bln, accounting for a 33.18% share of the total supply;
China — 847.02 thou. t, USD 593.02 mln, 13.87%;
the Netherlands — 649.77 thou. t, USD 454.75, 10.64%;
other countries — 2.58 mln t, USD 1.81 bln, 42.31%.
Import of sunflower, safflower or cotton oil to Ukraine reached 90 t for the amount of USD 115 thou., 32% more from 2018.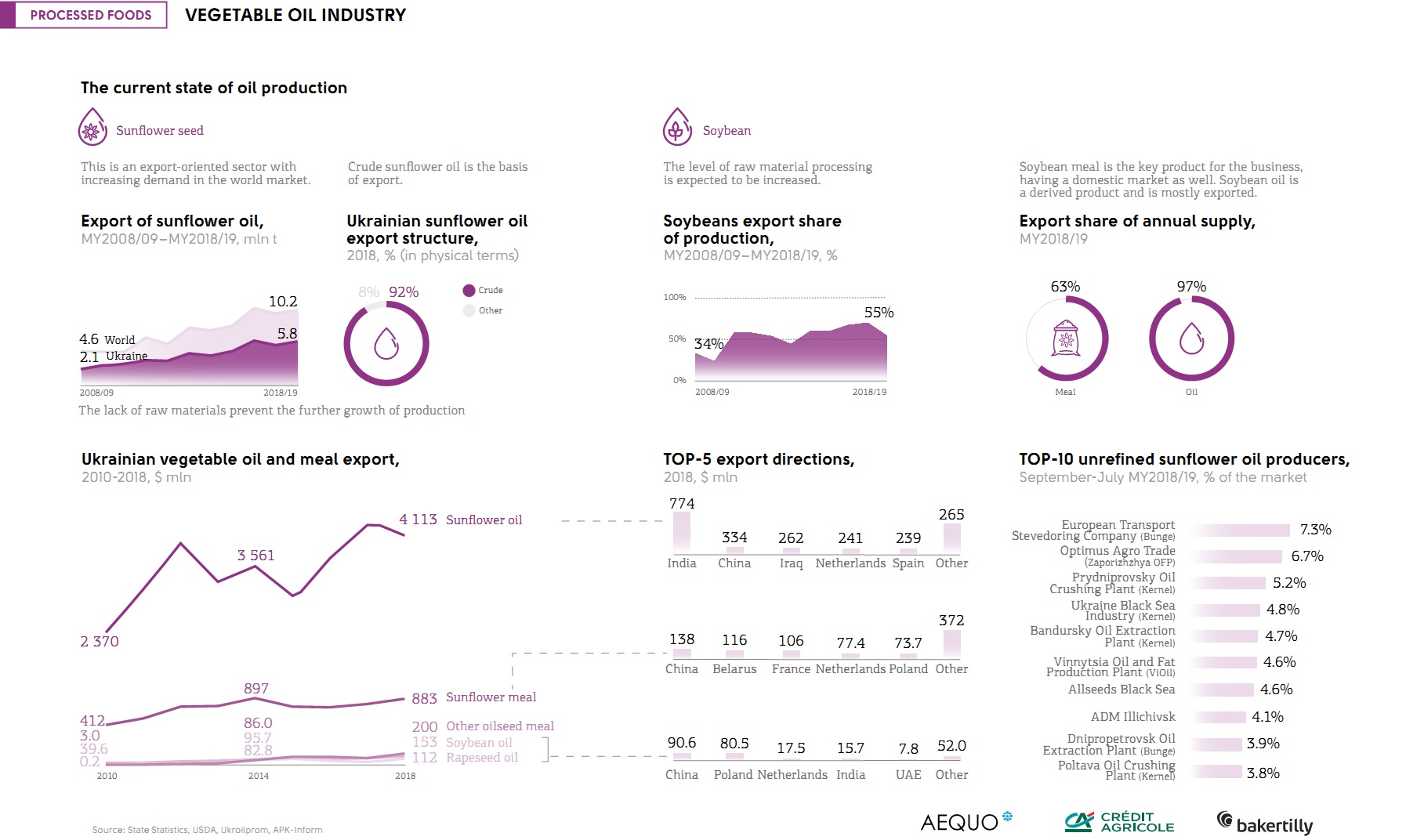 Earlier it was reported that MHP's sunflower oil exports in 2019 improved by 22% to 384.15 thou. t over 2018 due to the increase in production of fodder mill as well as a change in delivery terms from DAP to FOB.