MHP intensified poultry exports by a quarter in 2019
Chicken meat exports by MHP in 12M 2019 increased by 25% year-on-year to 357.43 thou. t (12M 2018: 286.75 thou. t).
Chicken meat exports in Q4 2019 increased by 20% to 87.65 thou. t, allowing MHP to almost meet the planned annual volumes. As reported by the company, this was achieved through active management of both geographic diversification and product mix optimization to the countries of the EU, MENA, CIS and Africa.
Of total poultry sales volumes in 12M 2019, exports constituted around 53% vs 48% in 12M 2018.
Poultry production volumes in Q4 2019 increased by 18% to 188.78 thou. t (Q4 2018: 159.43 thou. t) and for 12M 2019 increased by 18% to 728.91 t (12M 2018: 617.94 thou. t).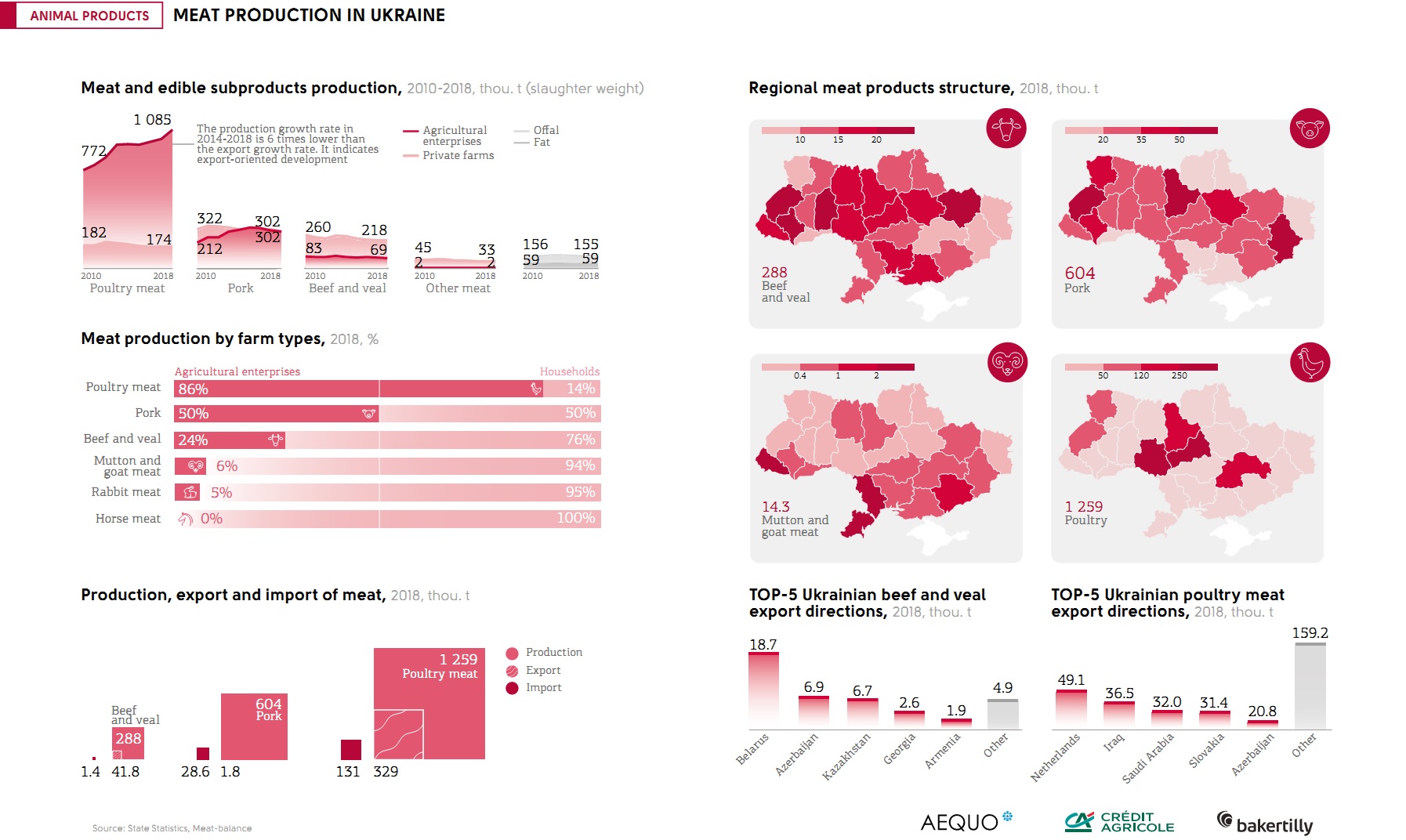 "These increases were driven by the launch of new rearing sites at Vinnytsia as well as increases in production of heavier chicken and a decrease in thinning," the company says in a statement.
Full year sales of chicken meat increased by 13% to 669.96 thou. t consistent with the company's strategy of growing exports of poultry.
"However, due to the ban on exports to the Kingdom of Saudi Arabia (KSA) imposed in September 2019, exports were down around 5% on the total expected exports for the year. Full year poultry sales on the domestic market (both fresh and frozen) remained relatively stable and balanced year-on-year," the report reads.
As a reminder, MHP reported an increase in its net profit for 9M 2019 by 94% from USD 142 mln in 9M 2018.