Grain storage capacity 2019: leading regions of Ukraine
The total grain storage capacity of enterprises in Ukraine increased to 51 mln t in 2019, Elevatorist.com writes.
"The 51 mln t grain storage capacity is comprised of farm, port and mill elevators, as well as grain storage facilities for feed mills and crushing plants. At the moment, floor warehouses account for 35.7%, precast elevators — 20.6%, metal silos — 43.7% of the total storage capacity," the message reads.
In 2019, elevator grain storage capacity grew by 3 mln t YoY.
The largest storage volumes are concentrated in the following regions:
Poltava region — 4.918 mln t;

Odesa region — 4.752 mln t;

Mykolaiv region — 3.974 mln t;

Vinnytsya region — 3.744 mln t;

Kirovograd region — 3.534 mln t;

Dnipropetrovsk region — 2.955 mln t;

Kharkiv region — 2.815 mln t;

Khmelnytsky region — 2.691 mln t;

Sumy region — 2.534 mln t;

Cherkasy region — 2.416 mln t.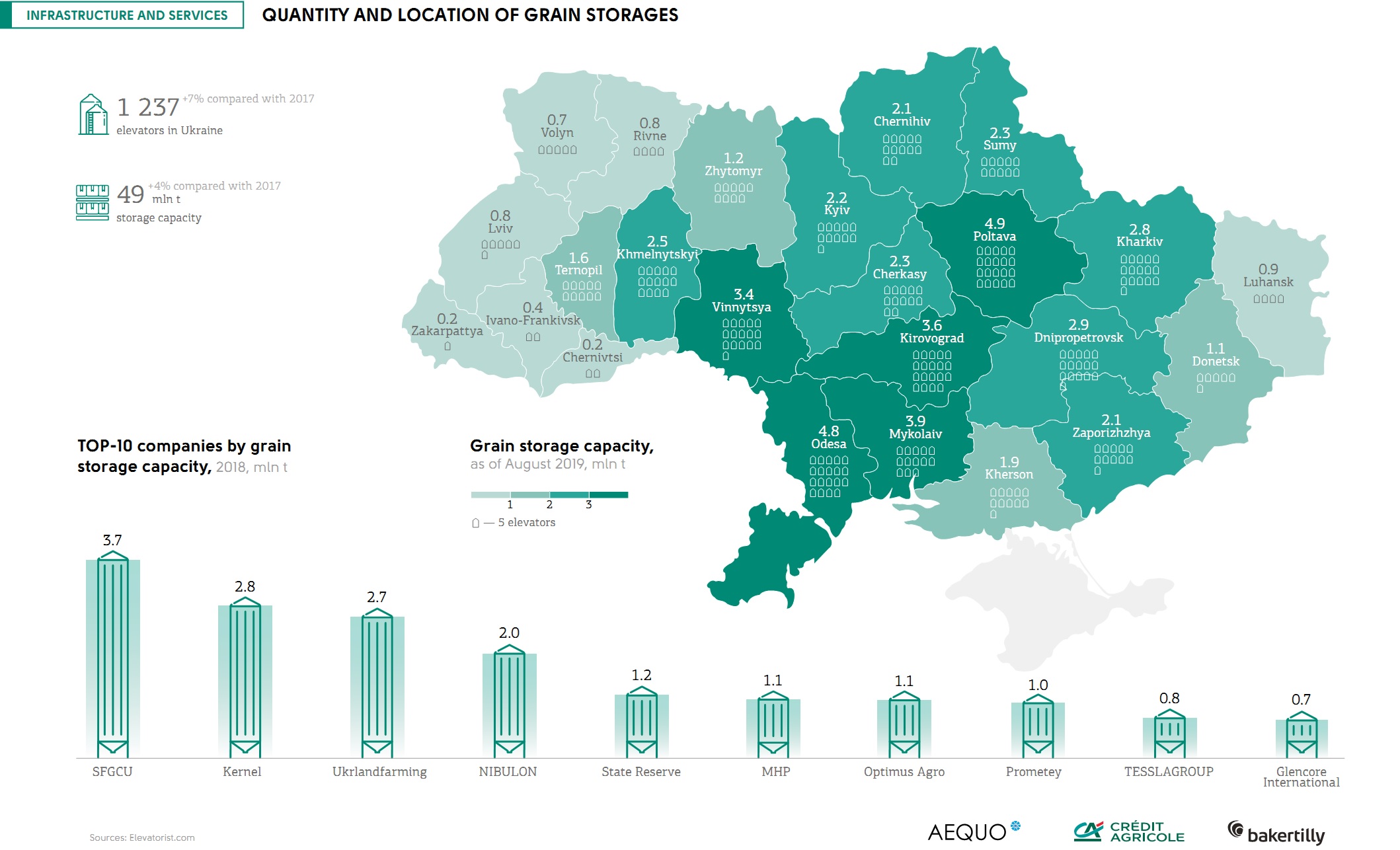 Previously reported that in late December 2019, the Administration of the State Architectural and Construction Inspectorate in Sumy region issued a certificate of operational readiness of the grain elevator complex in Krolevets.