Sunflower areas in Ukraine should reach new highs — Agritel
In the current year, sunflower areas in Ukraine are expected to increase to the new highs, Agritel writes.
"The sunflower areas in Ukraine as in Russia should experience new respective highs. The lead that Ukraine traditionally had relative to Russia in terms of production is decreasing, with the two countries nearly at the same level for the position of the world's leading sunflower producer," the message reads.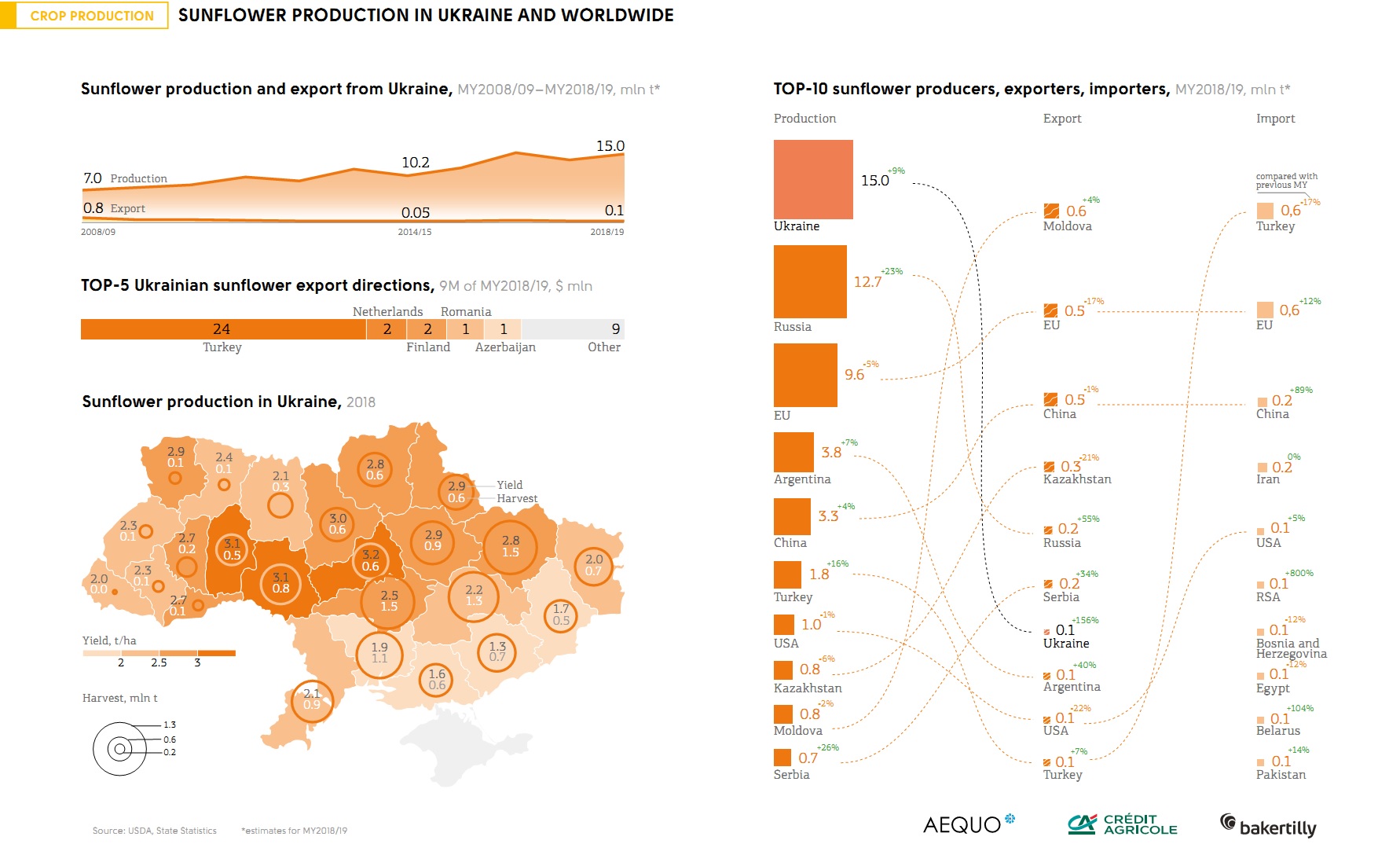 As reported, producers are finishing their preparations for the spring campaign.
The profitability allowed by the different crops remains one of the essential elements when deciding on the rotation for the following season, analysts note.
"Corn and sunflower are often at the top of the most profitable crop rankings," they say.
Previously reported that in January 2020, Ukraine supplied 5.17 thou. t of sunflower to foreign markets worth USD 2.25 mln.