Five largest importers intensified wheat procurement in July-Jan 2019/20
In the period of July-January 2019/20, Ukraine supplied 15.4 mln t of wheat to foreign markets, 34% more from the prior season's comparative period, 11.4 mln t, the APK-Inform consultancy reports.
The top 5 importers of grain in the reporting period are as followed (%, market share):
Southeast Asia — 27%;
North Africa — apx. 27%;
the Middle East — 17%;
South Asia — 11%;
East Africa — 7%;
other regions — no more than 3%.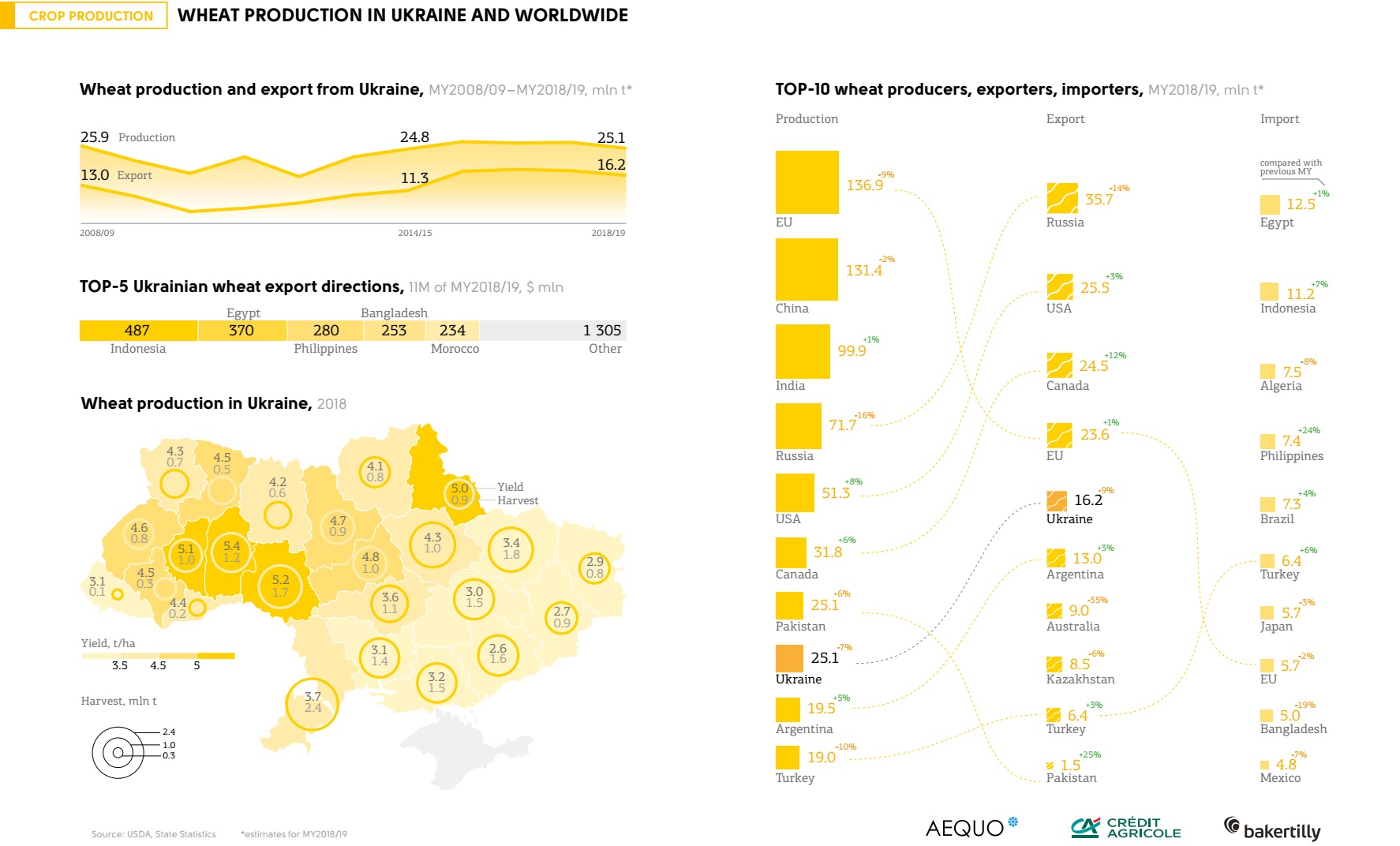 In 7 months of the current season, the countries of Southeast Asia purchased 4.2 mln t of wheat of Ukrainian origin, having reduced purchases by 6% compared to July-January 2018/19, 4.4 mln t.
North Africa imported 4.1 mln t, 49% more than in the previous season, 2.8 mln t.
As reported, the Middle East countries have increased their grain purchases from Ukraine by 2.4x this season by importing 2.7 mln t of wheat vs. 1.1 mln t a season earlier.
Exports to South Asia in the reporting period reached 1.7 mln t of grain, 2.1x higher from the relevant indicator in 2018/19, 0.8 mln t.
Slightly over 1 mln t of wheat were delivered to East Africa, 2.5x more from the volume shipped within July-Jan in 2018/19, 0.4 mln t.
"Thus, in July-January 2019/20, the five major regions-importers of wheat together account for 89% of all grain exports from Ukraine, while in the previous season this figure stood at 83%," the message reads.
According to analysts, the increase in Ukraine's wheat exports is primarily associated with production growth this season, which is estimated at 28.3 mln t (+15% to 2018/19). At the same time, analysts estimate the current season grain export potential at 18.9 mln t (+22%) and at the end of 7 months, it was 81% completed.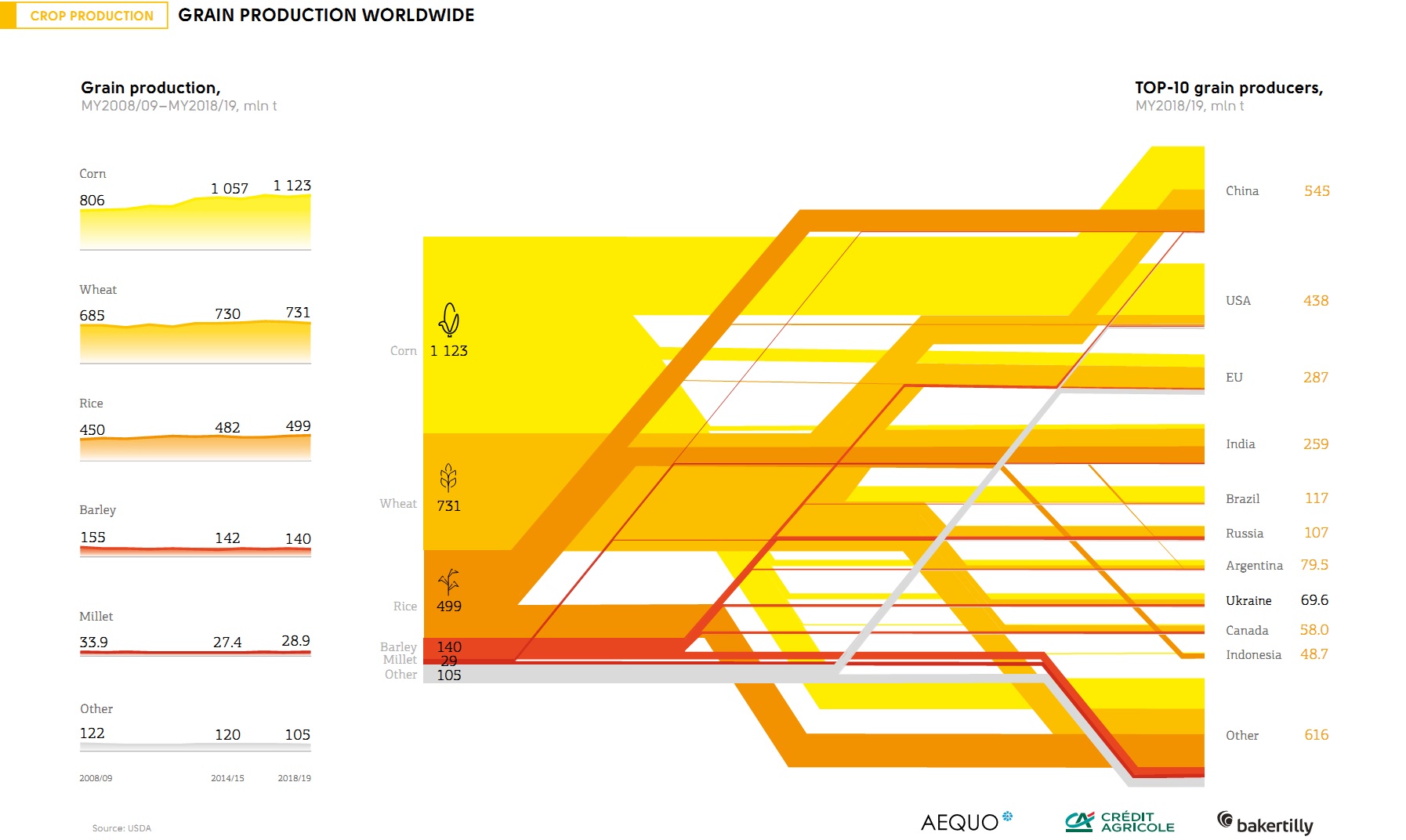 Both in Russia and Ukraine, the shipments are slowing down and have reached their lowest level from the start of the campaign.
Learn more: