Ukraine's oilseeds trade saw new records in 2019
Oilseeds export shipment from Ukraine in 2019 amounted to USD 2.5 bln, 32% more from 2018, the National Scientific Center Institute of Agrarian Economics of NAAS reports.
The volumes of supply of these products to foreign markets increased by 44% to 6.9 mln t.
As stated by Nikolai Pugachev, deputy director of the National Scientific Center Institute of Agrarian Economics of NAAS, the volume of rapeseed exports in physical terms for the second straight time reached a record for Ukraine — 3.2 mln t, exceeding last year's record of 2.4 mln t. The largest for our country were also export sales of soybeans — 3.6 mln t.
He stressed that the main consumers of Ukrainian oilseeds and vegetable oils in 2019, as in the previous years, were the countries of Asia and Europe.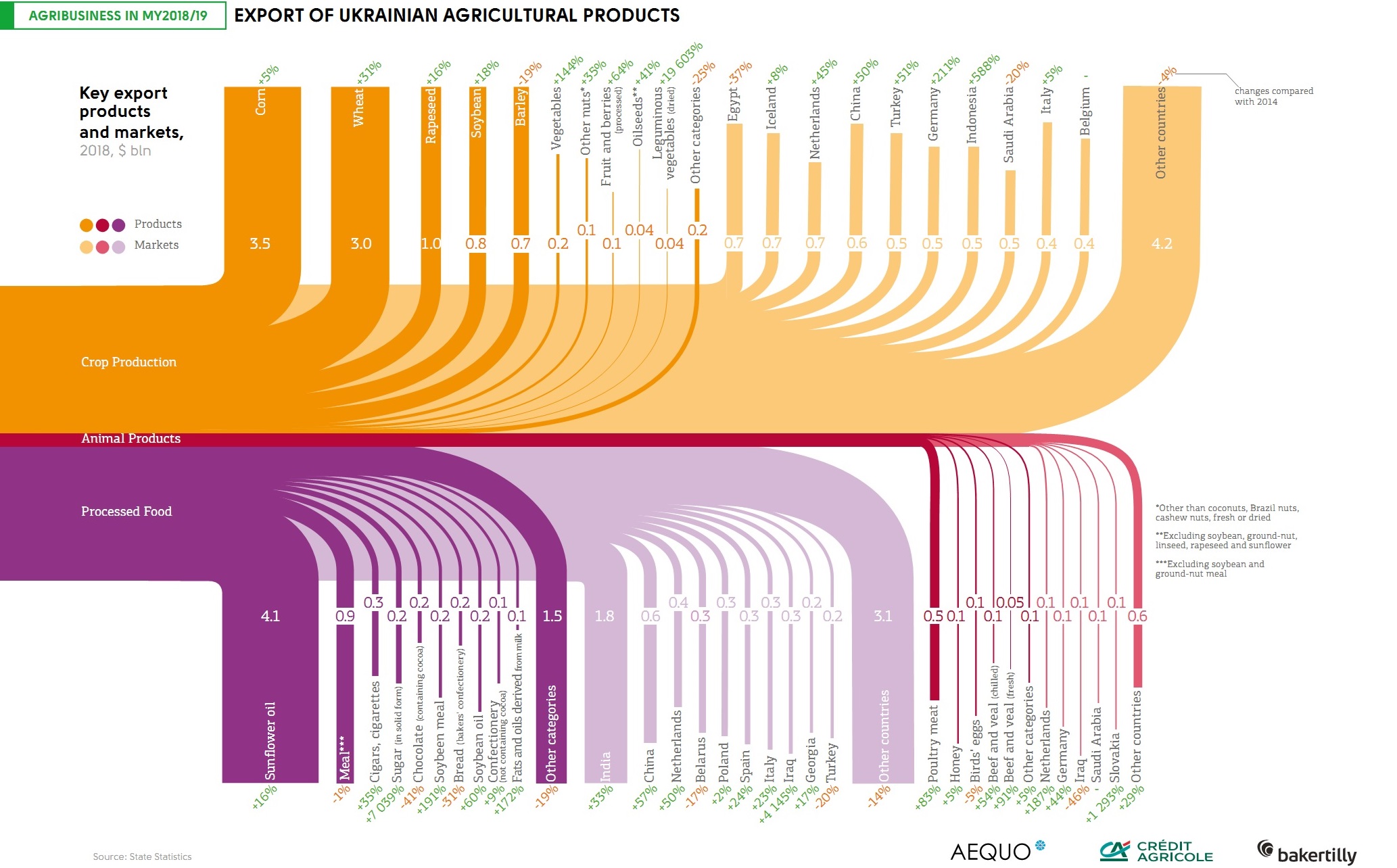 "The strengthening of the European Union's position in the import of domestic oilseeds is a distinctive feature of 2019. Last year the share of exports to the countries of this region exceeded 60%," said Nikolai Pugachev.
The three main consumers of Ukrainian products of this group remained unchanged. The leading position among importers of Ukrainian oilseeds is held by Germany (18.9%) for the second consecutive year. The shares of Turkey (18.2%) and Belgium (13.3%) are also significant.
The above-mentioned importers are followed by Egypt (9.0%), the Netherlands (6.9%), France (6.7%), Belarus (5.4%) and Poland (3.9%).
In total, these countries provided Ukraine with over 82% of export revenues.
Earlier it was reported that January exports of agricultural commodities from Ukraine reached USD 1.98 bln, 14% more from January 2019.