Grain export 2019/20: staple grains shipment increased, except one
Since the start of 2019/20 (July 2019 – June 2020), Ukraine has supplied 43.27 mln t of staple grains to foreign markets.
As of Mar. 16, agricultural commodities shipment increased by 8.25 mln t from the prior year's comparative period, 35.02 mln t, the information and analytical portal of the agro-industrial complex of Ukraine reports.
Grain export structure in the reporting period is as follows:
wheat — 17.12 mln t (4.27 mln t more y-o-y);

barley — 4.09 mln t (817 thou. t more y-o-y);

corn — 21.53 mln t (3.28 mln t more y-o-y);

rye — 5 thou. t (83.2 thou. t less y-o-y).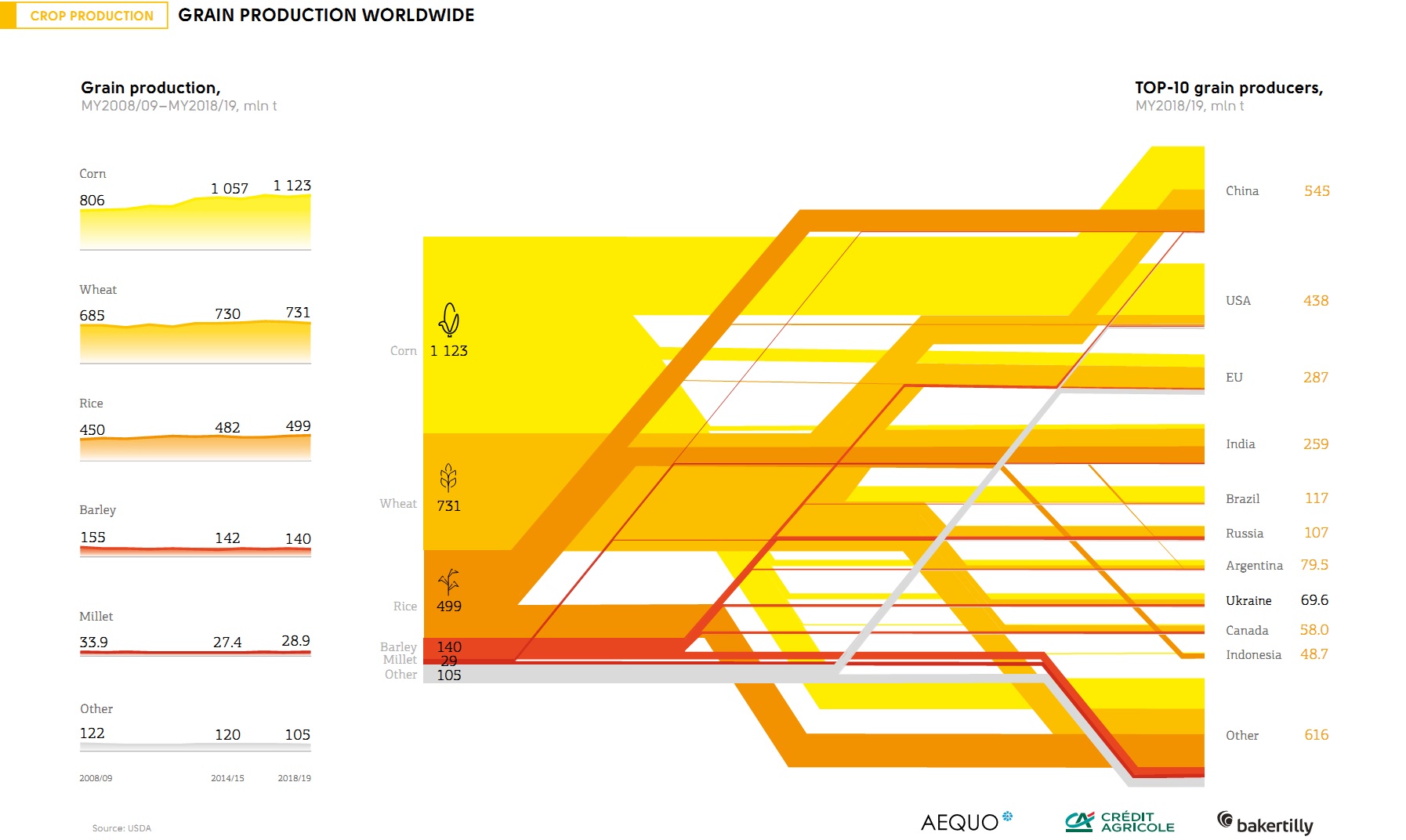 Previously reported that international prices of all major cereals, except rice, fell in February. Wheat prices were generally lower, in part due to continued well-supplied markets while the negative impact on demand resulting from the spread of the coronavirus (COVID-19) also contributed to the price decline.
Learn more: