Soybean export from Ukraine in Jan-Mar made 630 thou. t
Ukraine's soybean export shipment reached 630.4 thou. t for the amount of USD 217.4 mln in Q1 2020.
Pursuant to the data of the State Customs Service of Ukraine, key importers in the reporting period are as followed:
Turkey: USD 55.5 mln, 25.51% of the total supply;
Belarus: USD 49.8 mln, 22.93%;
Greece: USD 21 mln, 9.67%;
other countries: USD 91.1 mln, 41.9%.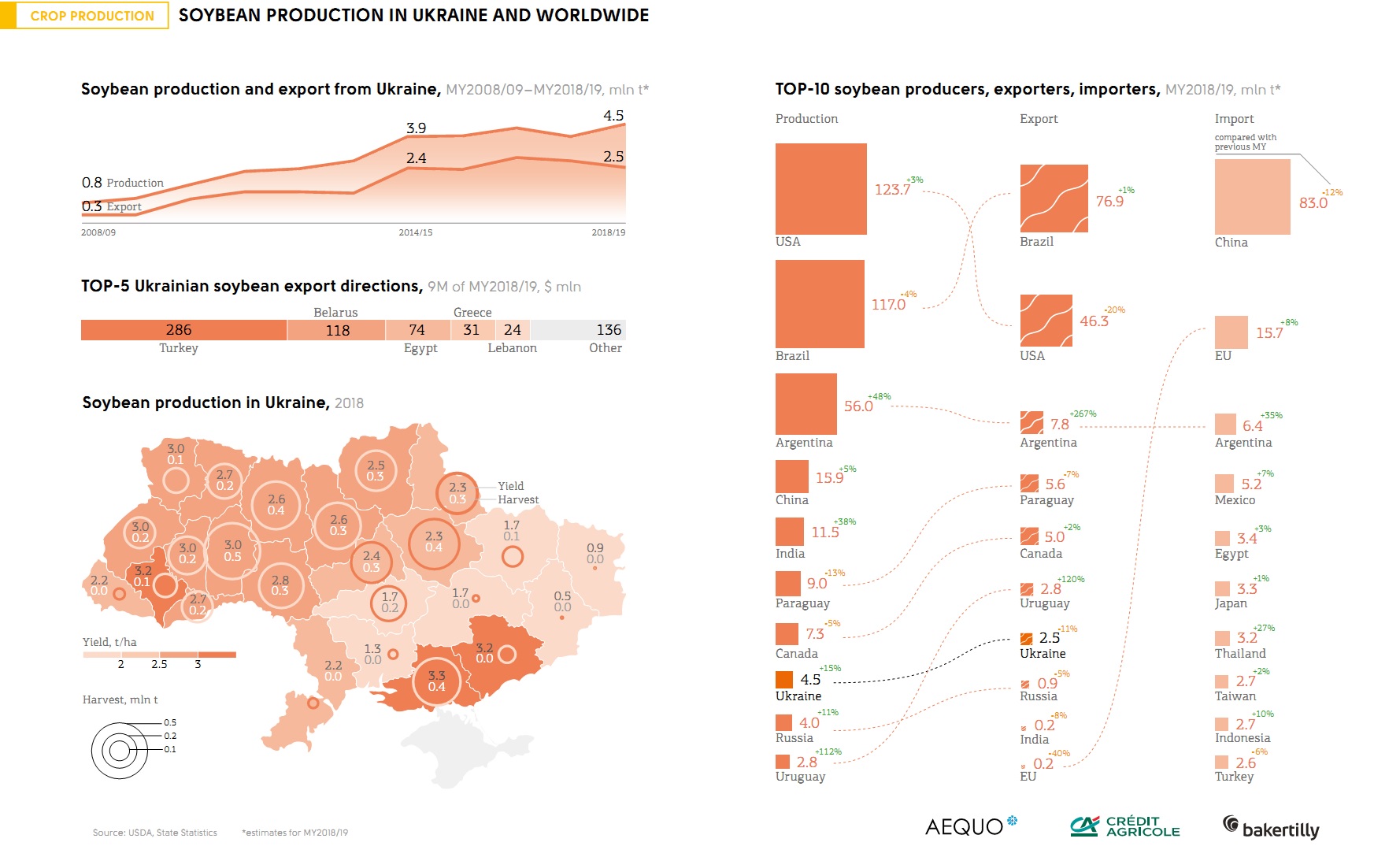 Earlier it was reported that a structural division of the industrial group ViOil, Vinnytsya Oil and Fat Plant, finalized soybean processing season having processed 40 thou. t of raw material.