China accounts for 43% of soybean oil export from Ukraine
Soybean oil export from Ukraine in Q1 2020 reached 95.6 thou. t. The product shipment is estimated at USD 68.6 mln.
As reported by the State Customs Service of Ukraine, the largest importers in the reporting period are as followed:
China: USD 29.6 mln (43.21% of the total supply);
Poland: USD 24.8 mln (36.16%);
India: USD 8.7 mln (12.68%);
other countries: USD 5.5 mln (7.94%).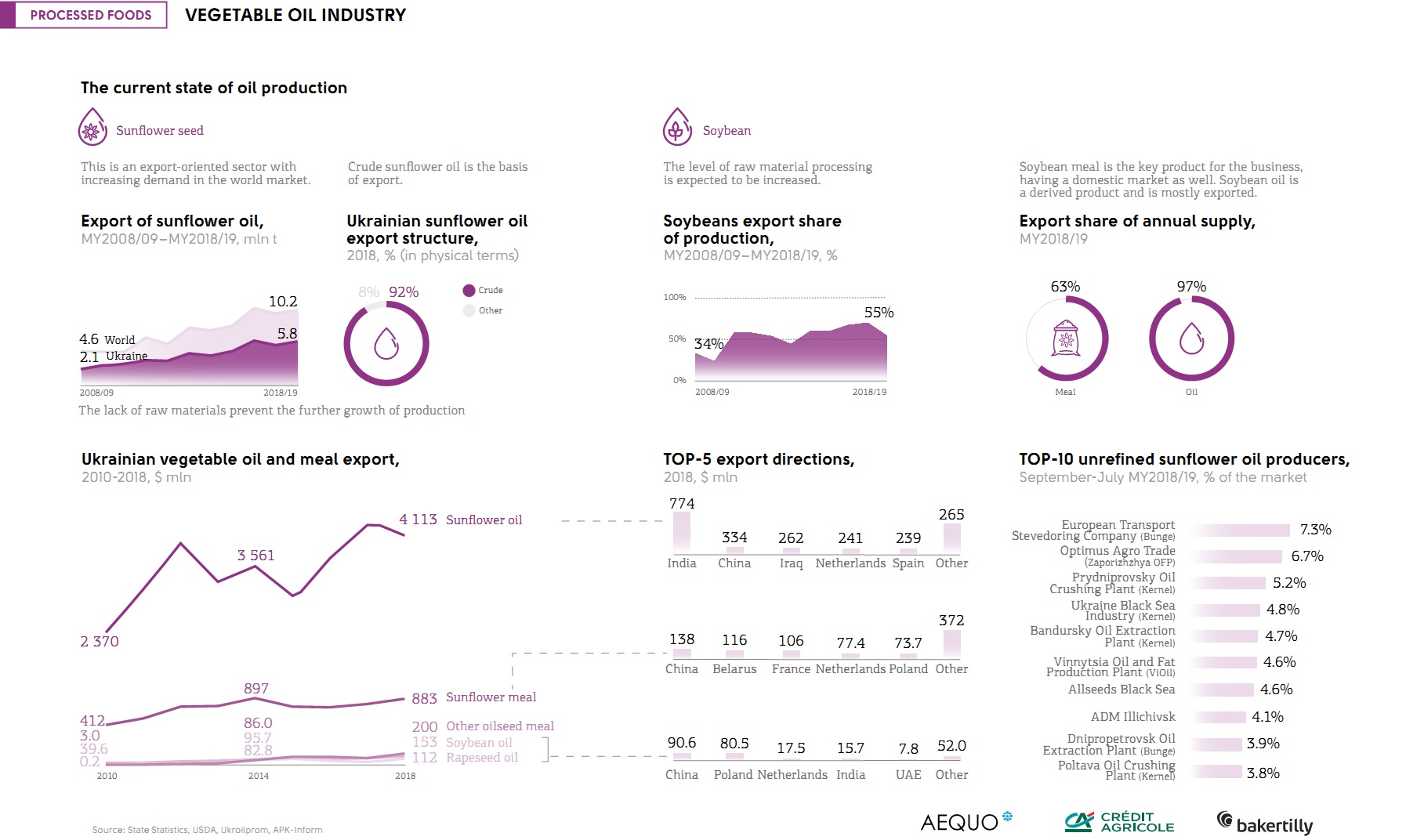 Previously reported that ViOil finalized soybean processing season having processed 40 thou. t of raw material.