Rapeseed trade in Q1 2020 came to USD 2.5 mln
Rapeseed exports from Ukraine in the first quarter of 2020 reached 6.9 thou. t. In monetary terms, the supply is valued at USD 2.4 mln.
Pursuant to the data of the State Customs Service of Ukraine, major importers in the period include:
Bangladesh: USD 1.1 mln, 46.21% of the total supply;
Romania: USD 650 thou., 26.63%;
Poland: USD 277 thou., 11.35%;
other countries: USD 386 thou., 15.81%.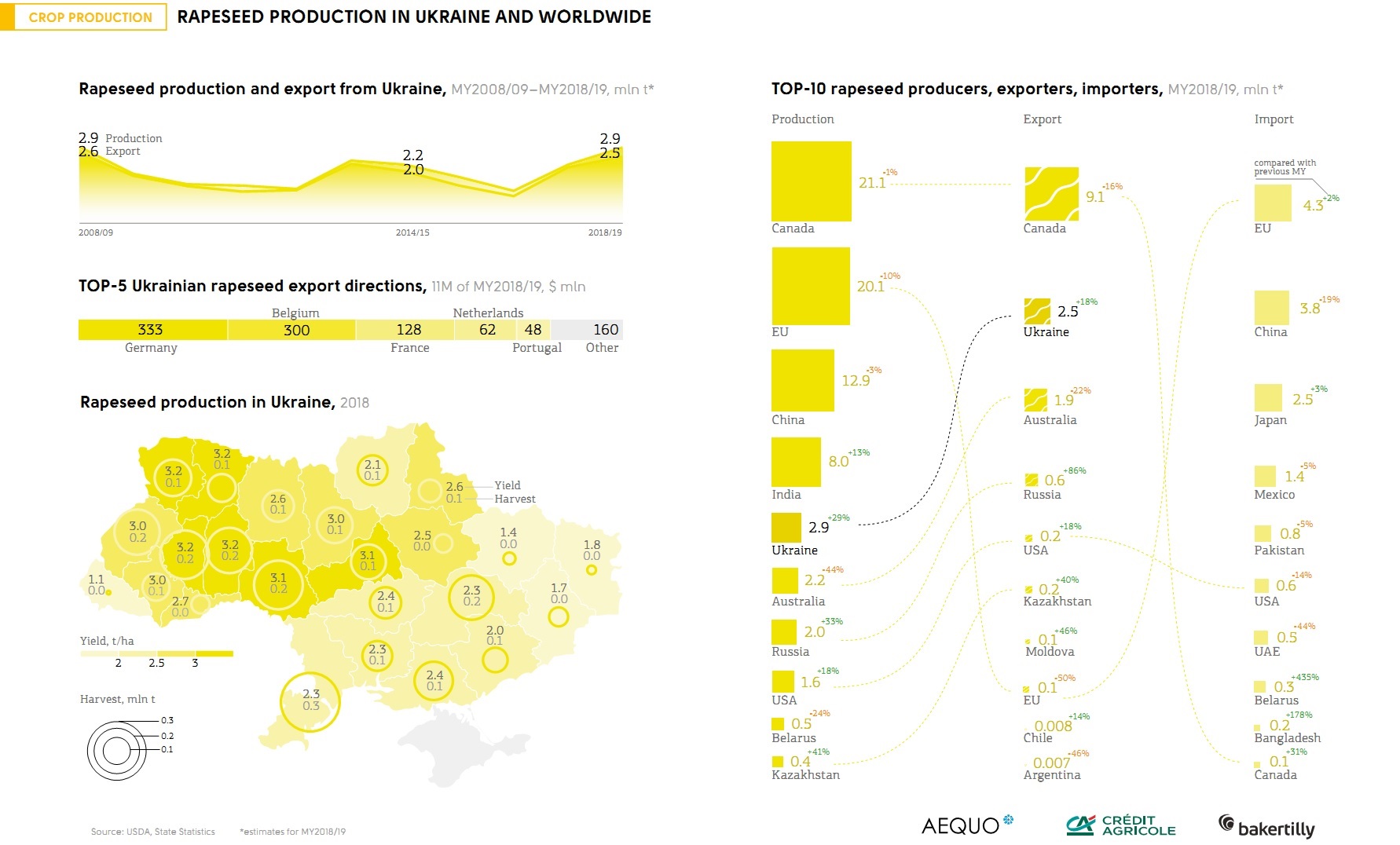 As a reminder, in 2019/20, the rapeseed harvest in Ukraine totalled 3.3 mln t using the average yield of 2.59 t/ha. In 2020/21 (September-August), Ukraine's rapeseed production is expected to decrease.