Rapeseed yield forecast 14% lower
A decrease is projected in Ukraine's rapeseed production in 2020/21 (September-August) compared to the previous year as a result of dry weather conditions, Refinitiv Agriculture writes.
Analysts estimate rapeseed crop in Ukraine in the new season at 2.9 (2-3.4) mln t using the average yield of 2.24 t/ha. In 2019/20, the rapeseed harvest in Ukraine totalled 3.3 mln t using the average yield of 2.59 t/ha.
"During the sowing campaign (from late August to early October) the temperature regime in Ukraine was above the norm, the level of precipitation was very poor. Monitoring shows that the moisture reserves in the soil in the main regions of rapeseed production in Ukraine were 30-80 mm below the long-term average," noted the analysts.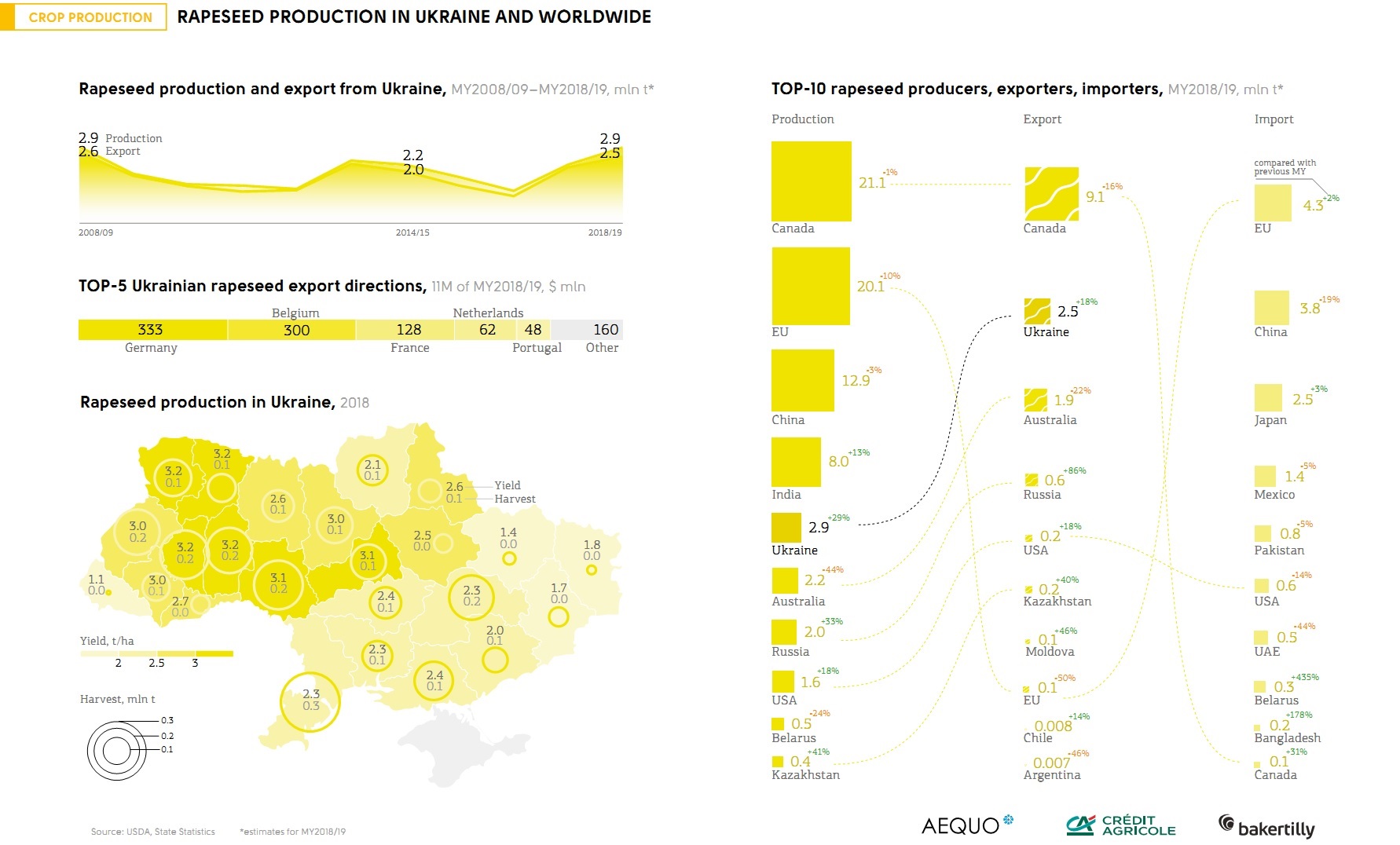 Despite the fact that warm and dry weather allowed Ukrainian agrarians to carry out sowing works on all planned areas (about 1.3 mln ha), the lack of moisture in the soil prevents the achievement of optimal yield indicators. Frosts in mid-March and early April, which caused damage to crops in some regions, also limit the potential for rapeseed yields in Ukraine.
Previously reported that the lack of a reserve of productive moisture in the soil makes producers shift sowing terms.