Brazil soybean production forecast increased on higher yield
Analysts of INTL FC Stone reviewed the estimates of Brazil's soybean production in 2019/20, having increased the forecast by 0.3 mln t compared to the previous up to 120.9 mln t on the background of the recorded high yields of soybeans in some Brazilian states, the APK-Inform consultancy reports.
As reported, the revised indicator is slightly higher than Conab's estimate in May (120.3 mln t) and it is also higher than soybean production in Brazil in the previous season (115 mln t).
The forecast for oilseeds export from Brazil in the season was adjusted upward by 1 mln t to 77 mln t (74.5 mln t in the previous marketing year).
Previously reported that in the period of Jan-Apr 2020, soybeans export from Ukraine stood at 733.51 thou. t for the amount of USD 255.59 mln.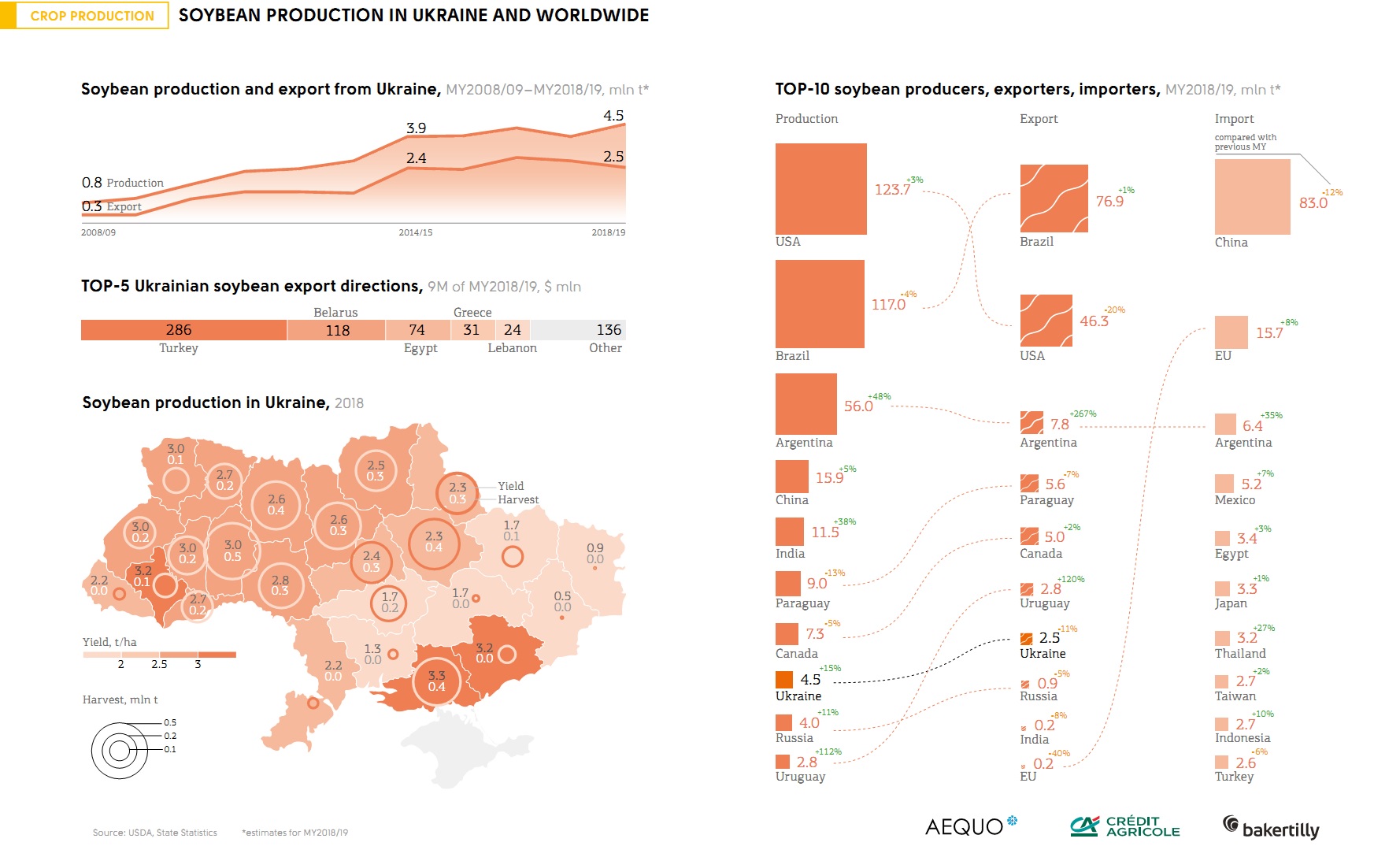 Learn more: