Barley export from Ukraine in 2020/21 way behind USDA estimate — experts
In the 2020/21(July-June) season, barley harvest in Ukraine is projected at 6.8 mln t, the export potential is estimated at 3.6 mln t, the APK-Inform analysts report.
"These estimates are conditioned by rather adverse weather conditions during the spring vegetation period and crop damage by the April frosts and they are significantly below the USDA forecast," the report reads.
According to USDA experts' estimates, barley production in Ukraine is estimated at 9.4 mln t, export is projected at 5 mln t. According to American analysts, Ukraine ranks fourth with a 6% share of the world harvest in the rating of key barley producers next season. Among the major barley exporters, Ukraine holds the second position with a 20% share of the total world grain shipments. Thus, as American experts estimate, every fifth ton of barley shipped to the world market in the next season may be Ukrainian.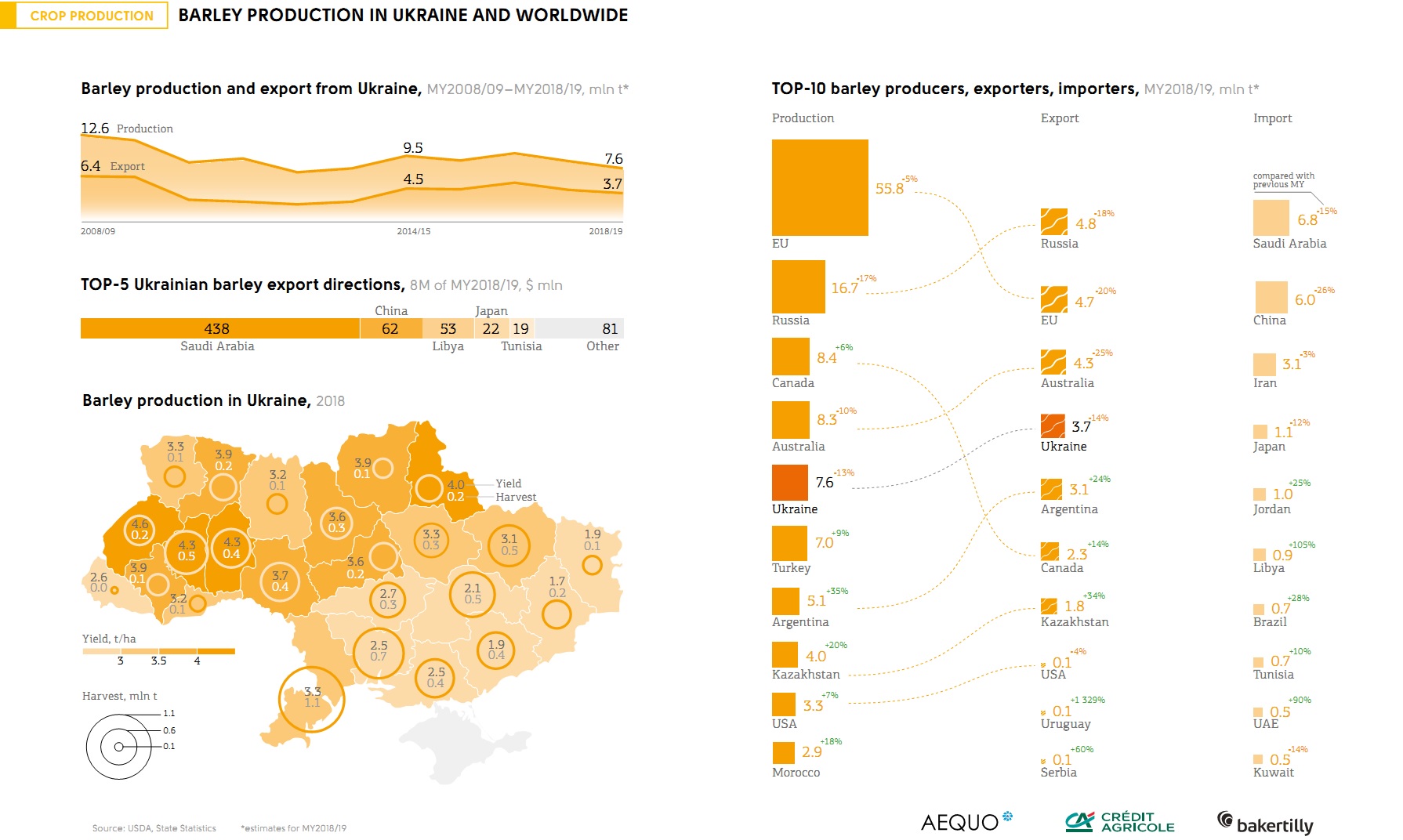 The global barley production in 2020/21 is projected by USDA at 155.3 mln t, which is close to the level of 2019/20 — 156.3 mln t. World exports in the next season may reach 25.3 mln t, which is 262 thou. t less than the level of 2019/20.
As reported, Saudi Arabia and China will reduce barley imports by 500 thou. t each to 7 and 5 mln t respectively in the next season, which will intensify the competition for exporters in key markets.
"However, given the expected increase in exports in 2020/21 by the European Union and Australia, Ukraine may not realize the full export potential anticipated by the USDA experts," the experts note.
As a reminder, agriproducers in Odesa region started winter barley harvesting.