Four Ukrainian rapeseed meal producers authorized for exports to China
The People's Republic of China (PRC) approved the list of Ukrainian producers of rapeseed meal authorized for export to the Chinese market, the SSUFSCP reports.
Currently, four production facilities are included in the list.
"That decision came as a result of fruitful cooperation between both parties, including the inspection mission of the Competent Authority of China conducted in Ukraine in September 2019 to assess the system of state control over the production of rapeseed meal," the agency explained.
As reported, on November 27, 2019, the Protocol of veterinary and phytosanitary requirements for export of rapeseed meal from Ukraine to the People's Republic of China was signed by the SSUFSCP and the General Administration of Customs of the PRC. The signing of the protocol marked the official opening of the Chinese market for Ukrainian rapeseed meal.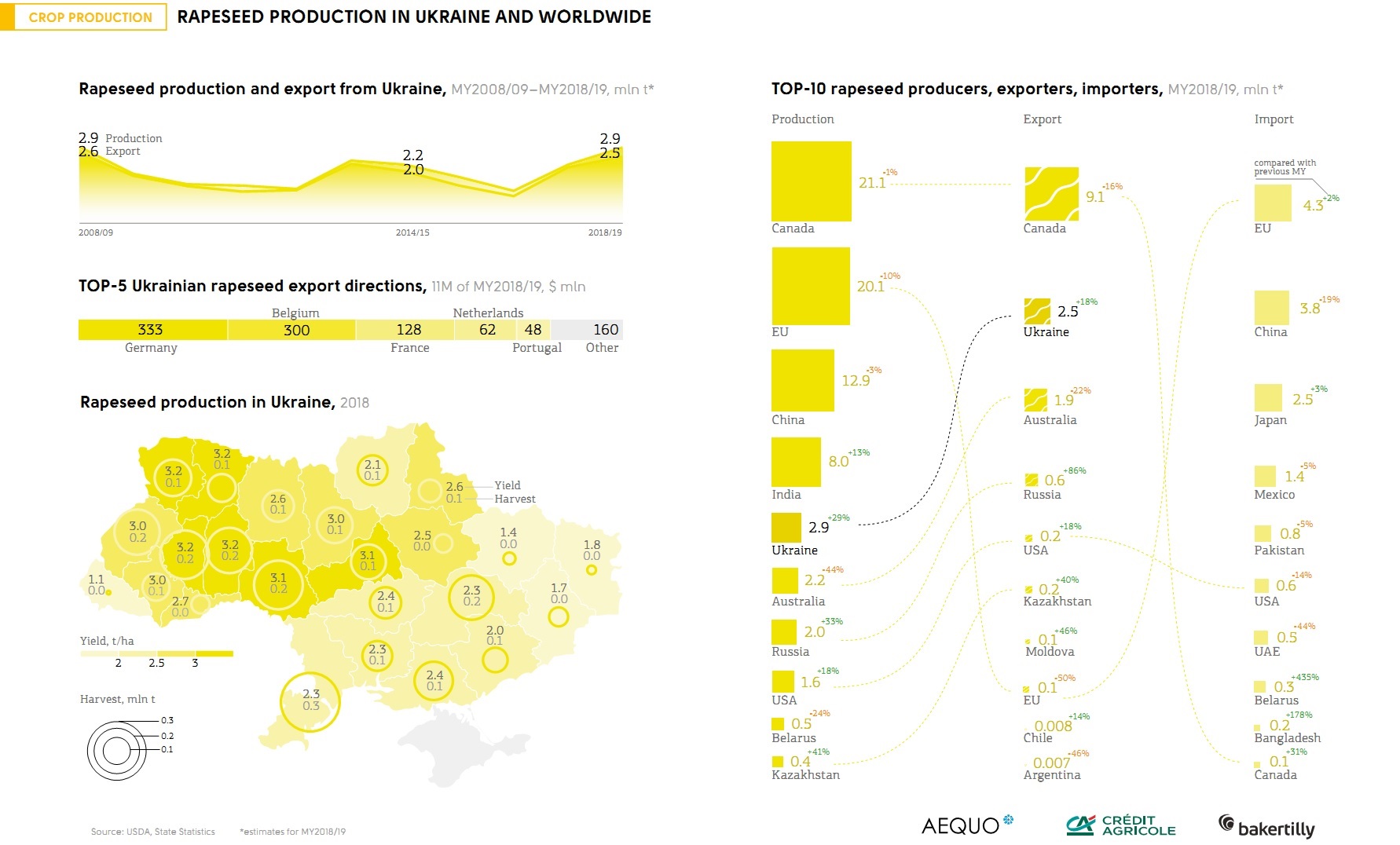 Previously reported that Agroliga started winter rapeseed harvesting on 760 ha.