Ammonium nitrate improper storage caused huge explosion in Beirut port, Lebanon authorities say
Several explosions occurred near the Lebanese capital of Beirut on Aug. 4 at 6:07 p.m. local time. According to preliminary data, the explosion could have been caused by the inappropriate storage of 2,750 tons of ammonium nitrate, which has been stored in the port since 2014, Lebanese Presidency reports in Twitter with reference to Prime Minister Hassan Diab statement.
"I will not rest until we hold whoever is responsible accountable and punish them with the most severe punishment," he said. "It's unacceptable that 2,750 tons of ammonium nitrate have been stored in a container in a depot for the past six years," he said during a meeting of the Higher Defense Council, Bloomberg writes.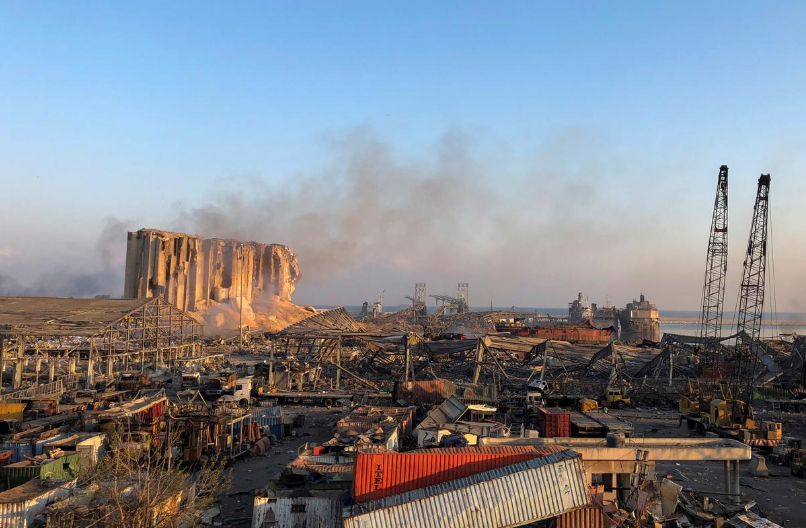 The Lebanese Higher Defence Council appointed a commission of inquiry to investigate the causes of the explosion, provided that the results of the investigation are presented within 5 days.
As reported by LBCI, according to the security recordings "the explosion occurred during the door welding process. The spark caused the explosives present in the hangar to ignite, which in turn caused an explosion of ammonium nitrate (2,750 tons equivalent to 1,800 tons of TNT)".
Reuters informs that the explosion killed 100 people and injured nearly 4,000 in a toll that officials expected to rise.