Milk production continued downward in Jan-July
In January-July 2020, milk production in Ukraine decreased by 3.9% to 5.54 mln t compared to the corresponding period in 2019 (5.76 mln t), the State Statistics Service data show.
In the reporting period, agricultural enterprises reduced milk production by 1.1% YoY to 1.63 mln t (Jan-July 2019: 1.65).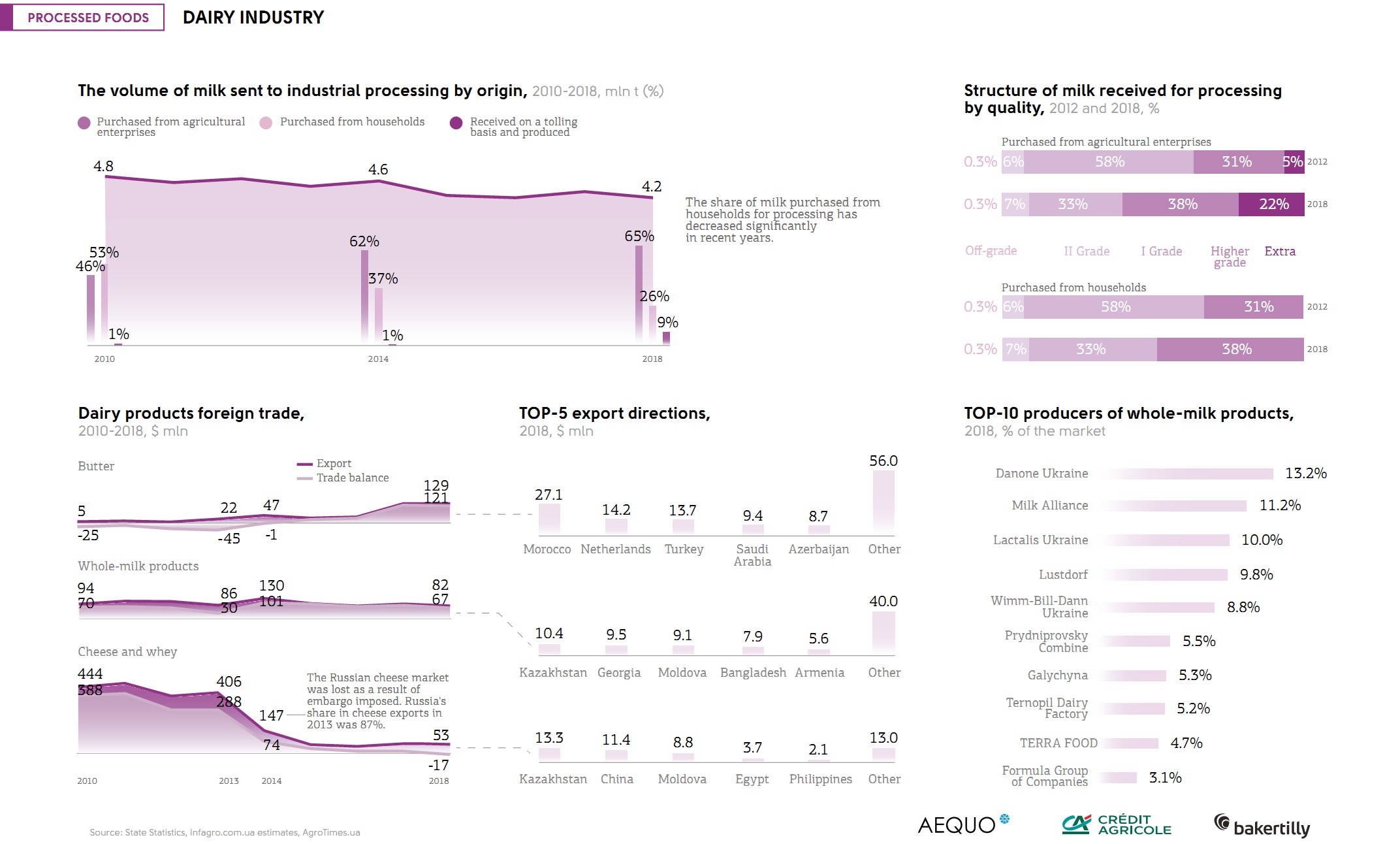 Pursuant to the statistical data, milk production in households fell by 5.1% to 3.9 mln t (7M 2019: 4.11).
In the total structure of milk production, the industrial sector accounts for 29.5%, households 70.4%.
As reported earlier, the FAO Dairy Price Index averaged 101.8 points in July, up 3.5 points (3.5%) from June.