Five regions invested in above UAH 6 bln
The bulk of capital investment in agriculture, hunting and related services in the first half of 2020 was made in Kyiv region — UAH 1.76 bln, the State Statistics Service of Ukraine reports.
The top 5 regions in terms of investment in agribusiness:
Kyiv: UAH 1.76 bln
Chernihiv: UAH 1.207 bln
Cherkasy: UAH 1.97 bln
Poltava: UAH 1.079 bln
Chmelnytsky: UAH 1.011 bln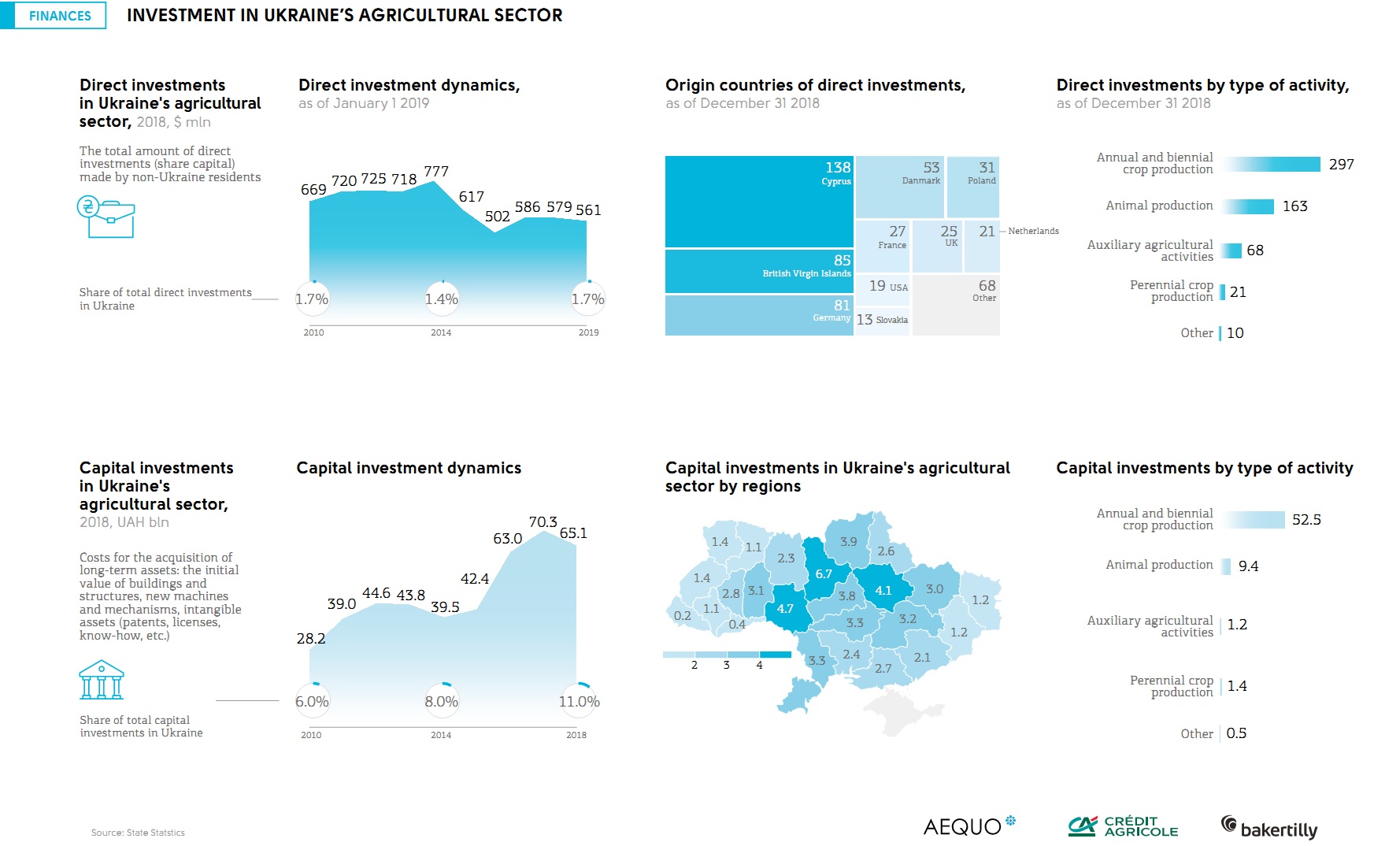 In 1H 2020, capital investments in agriculture in Ukraine totalled UAH 14.44 bln. Capital investments in the processing industry in 2019 increased by 35% to UAH 31 bln.