Potato import to Ukraine in Jan-Aug 8.9x higher YoY
In Jan-Aug 2020, potato import to Ukraine totalled 233.78 thou. t for the amount of USD 51.27 mln, 8.9x higher YoY (8M 2019: USD 8.5 mln, 26.23 thou. t).
According to the data of the State Customs Service of Ukraine (SCSU), the largest importers in the indicated period are:
Belarus: USD 21.42 mln, 41.78% of the total supply

Netherlands: USD 11.97 mln, 23.34%

Russia: USD 7.23 mln, 14.1%

other countries: USD 10.65 mln, 20.78%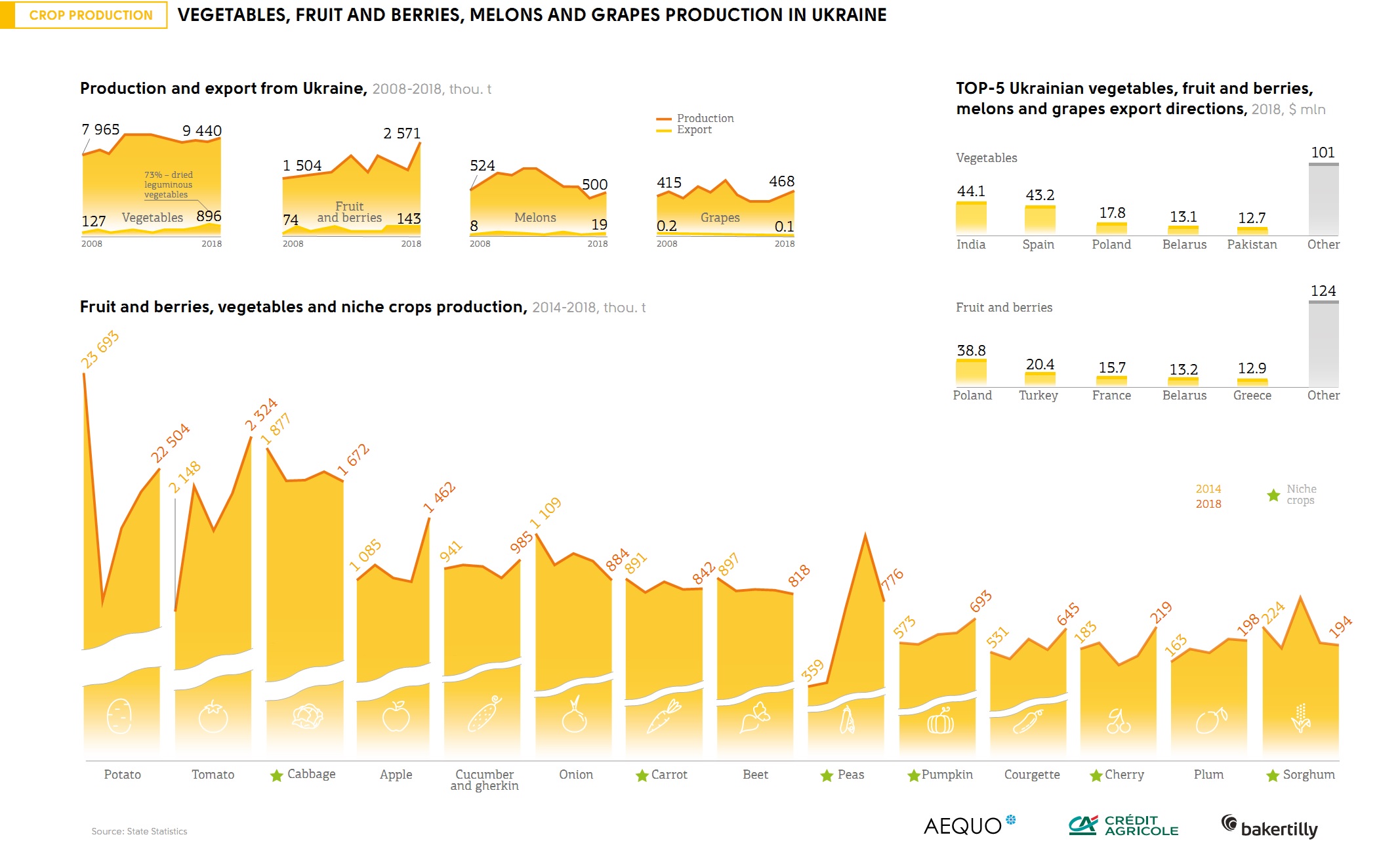 In 2019, potato production worldwide reached 371 mln t, surging by 2.1% on the previous year. The total output volume increased at an average annual rate of +1.6% from 2007 to 2019. The countries with the highest volumes of potato production in 2019 were China (93 mln t), India (51 mln t) and Ukraine (23 mln t), with a combined 45% share of global production.