Cabinet budgeted UAH 4.7 bln of state support in 2021
The Cabinet of Ministers of Ukraine budgeted UAH 4.7 bln for the support of agro-industrial complex in 2021, UAH 700 mln more from the amount provided in the state budget 2020, the Ministry of Finance of Ukraine reports.
Next year, the state will finance the following programs:
cheapening of the purchase of agricultural machinery and equipment;
lower interest rates on loans;
development of farms;
development of cattle breeding;
development of horticulture, viticulture and hop growing;
continued support through the program "Affordable credits 5-7-9%" (about 60% of loans under the program);
support and development of private land reclamation systems, in addition, provision of state guarantees for the development of state land reclamation systems.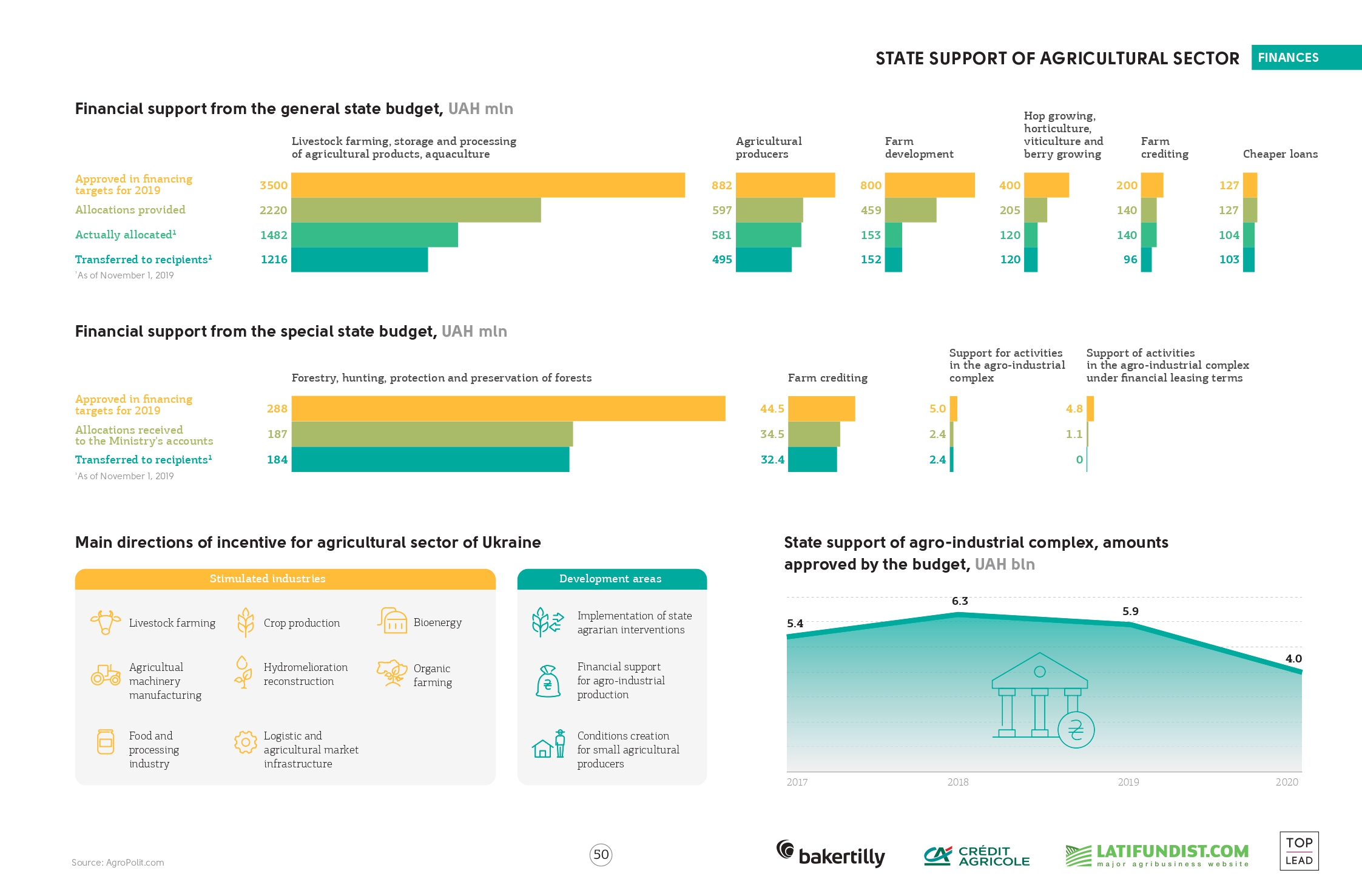 According to the Ministry of Finance, more than 9 thou. agricultural enterprises will receive state aid in 2021.
As a reminder, the Verkhovna Rada of Ukraine voted for the appointment of Roman Leshchenko as Minister of Agrarian Policy and Food. The Ministry will be reestablished in 2021.