Egypt remains principal market for Ukrainian wheat in Jan-Nov
Wheat export shipment from Ukraine in January-November 2020 came to 17.56 mln t, 5% lower from the relevant period in 2019, the data of the State Customs Service of Ukraine show.
In monetary terms, wheat shipment is estimated at USD 3.48 bln, 2% lower YoY.
Key importing countries:
Egypt: USD 598 mln, 3.02 mln t, 17.2% of the total supply
Indonesia: USD 543.2 mln, 2.72 mln t, 15.6%
Bangladesh: USD 294.8 mln, 1.51 mln t, 8.5%
Pakistan: USD 245 mln, 1.19 mln t, 7%
Tunisia: USD 189.3 mln, 0.96 mln t, 5.4%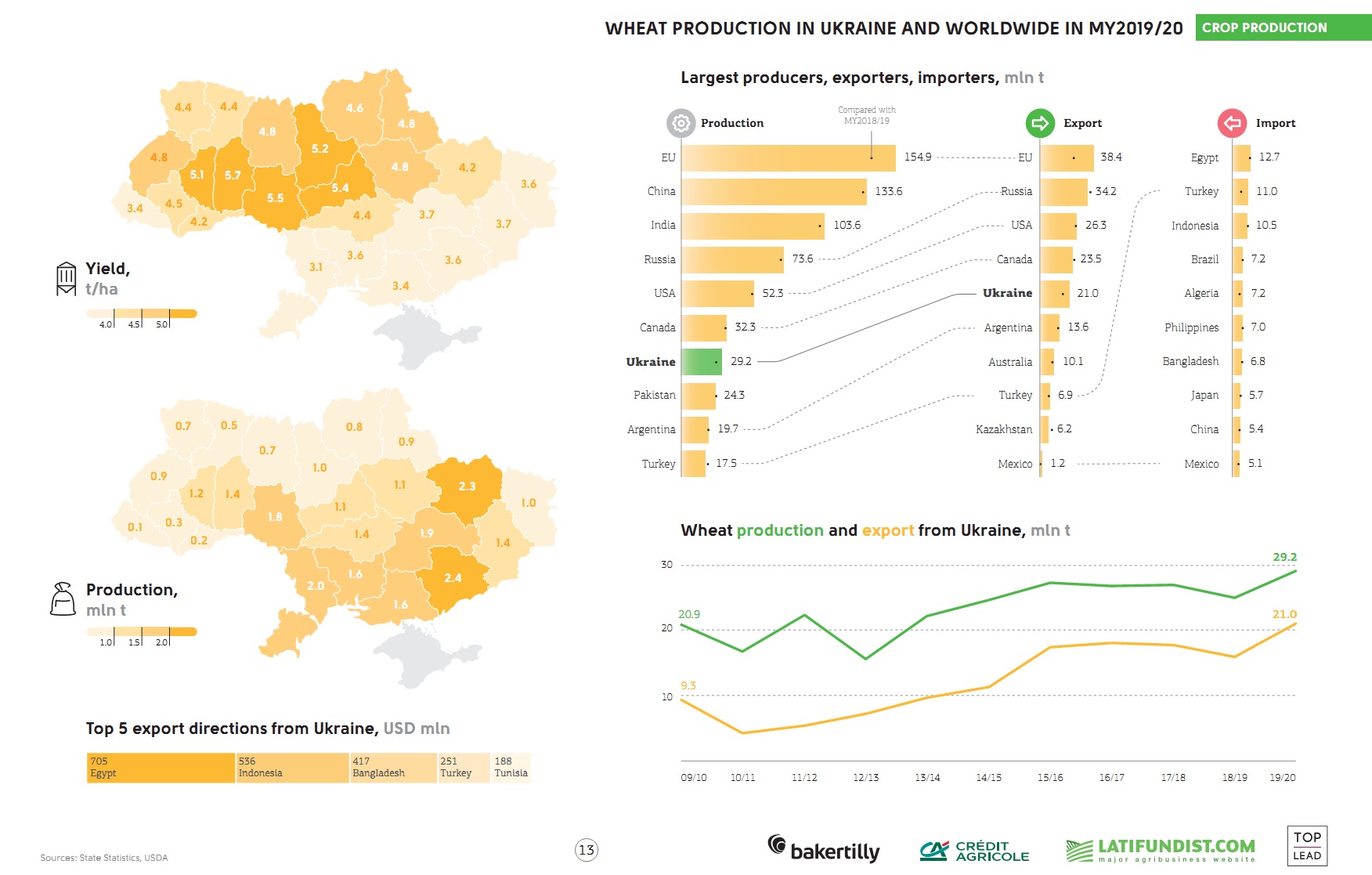 As of December 28, wheat export from Ukraine reached 12.39 mln t. However, this volume is 16% or 2.33 mln t lower YoY.
Since the start of the 2020/21 season, Egypt has increased its wheat imports with the Black Sea countries remaining the leading suppliers: this region covered 95% of the total imports.
Learn more: