Ukraine preserved its position among poultry meat importers to the EU
Ukraine's poultry meat export to the EU in January-November 2020 reduced by 18.1% YoY to 100.88 thou. t, the data of the European Statistical Office show.
By the volume of meat supplied, Ukraine preserved its third position preceded by Thailand (124.52 thou. t) and Brazil (213 thou. t).
As reported, the EU countries cut poultry meat imports by 14.3% to 478.66 thou. t in Jan-Nov 2020 (Jan-Nov 2019: 558.8 thou. t).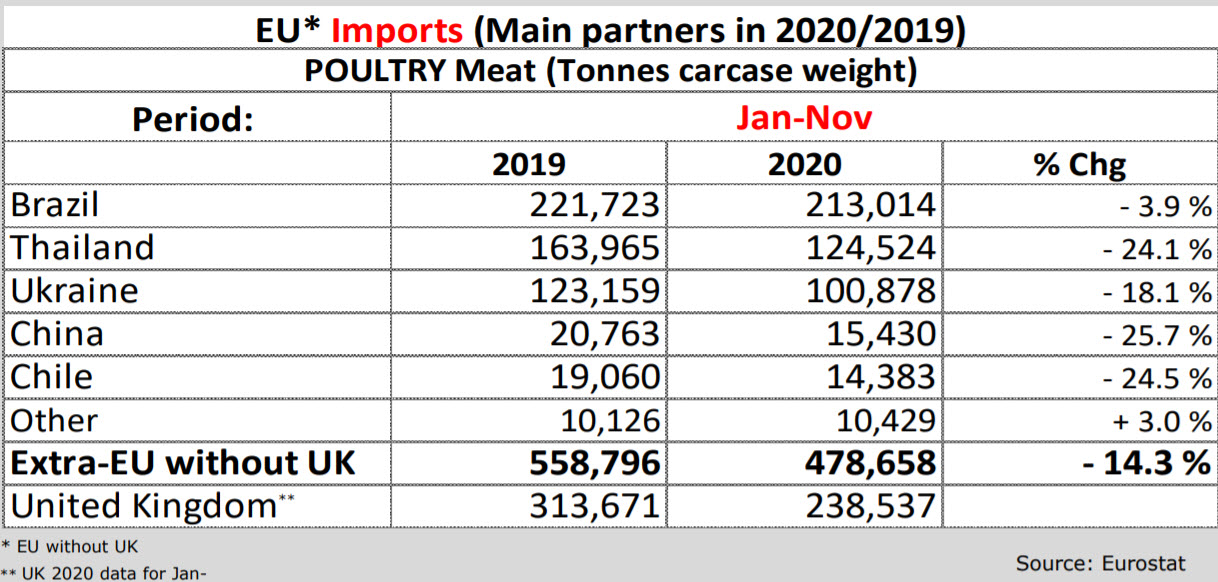 Previously reported that a number of trading partners imposed restrictions on imports of poultry products from Ukraine following an outbreak of avian influenza (flu) in Mykolaiv region.