NIBULON agricultural commodities shipment close to 1.6 mln t in Oct-Dec 2020/21
The company NIBULON shipped for export about 1.6 mln t of agricultural commodities in 2Q 2020/21. The company notes that this is the best result ever achieved through its entire history of operations despite the poor yield and one third lower gross grain yield in southern regions and in total in Ukraine from 18 to 25%.
"Grain export shipment in November demonstrated the best result in 2Q 2020/21 — 623 thou. t. Besides, November 2020 is among the three most successful months of exports for the entire activity period of the company," the message reads.
Corn dominates the structure of exports with a share of 40.8% (648 thou. t), wheat follows with 26% (413 thou. t). The shares of barley and rapeseed are practically equal — about 16% each.
"If 10 years ago there were only 40% of agricultural producers among our suppliers, in 2020 this figure rose to 85%. That is, now these 85% of producers have become full-fledged participants of export operations with grain. And it became possible due to the construction of our network of transshipment terminals and elevator complexes in close proximity to the producers of agricultural products," the company notes.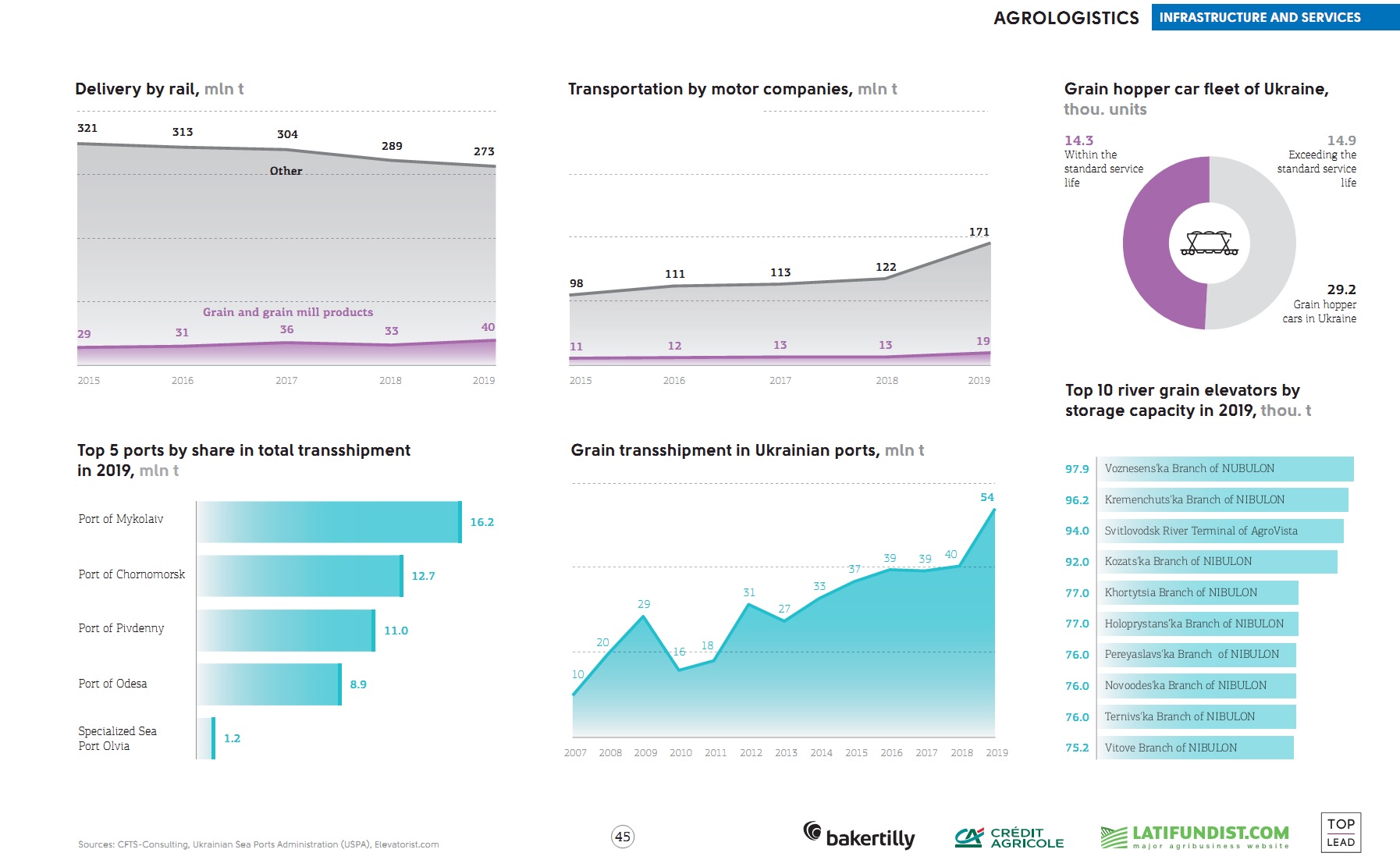 The first half of 2020/21 was a record as compared with relevant periods of other years in terms of the volume of grain transshipped in the outer roadstead of Mykolaiv Sea Port — 72.5% (1.9 mln t) of the total volume of grain exported by the company. In 2013/14, the share of shipments in the outer roadstead was about 6.6%, 46.7% in 2018/19, and 62.6% in 2019/20.
During the navigation period of 2020, the company's fleet transported 4.14 mln t of cargo, the highest indicator of water transportation ever reached by NIBULON.
Previously reported that NIBULON was refunded UAH 414.95 mln of VAT in December 2020.