Flour production dropped 19% in 6M 2020, key producers rating
In the period July-December 2020/21, flour production in Ukraine totalled 656.3 thou. t, 158.5 thou. t or 19.45% less from the relevant period of 2019/20 (814.8 thou. t), the data of the Union Millers of Ukraine show.
As reported, a sharp decrease in export shipments drove the reduction of flour production in Ukraine.
The key producing companies in the reporting period:
Vinnytsya Bread Factory No.2 (UKRPROMINVEST-AGRO): 67.23 thou. t
Dnipromlyn (Ristone Holdings): 56.67 thou. t
Stolychnyj Mlyn:

40.5 thou. t

KPF Roma: 37.36 thou. t
Novopokrovsky Bread Factory: 33 thou. t
Khmelnytsk-Mlyn: 29.1 thou. t
TH Zernari: 32.36 thou. t
Rivne-Boroshno: 16.46 thou. t
Zaporizhmlyn: 16.41 thou. t
Enlil: 16.01 thou. t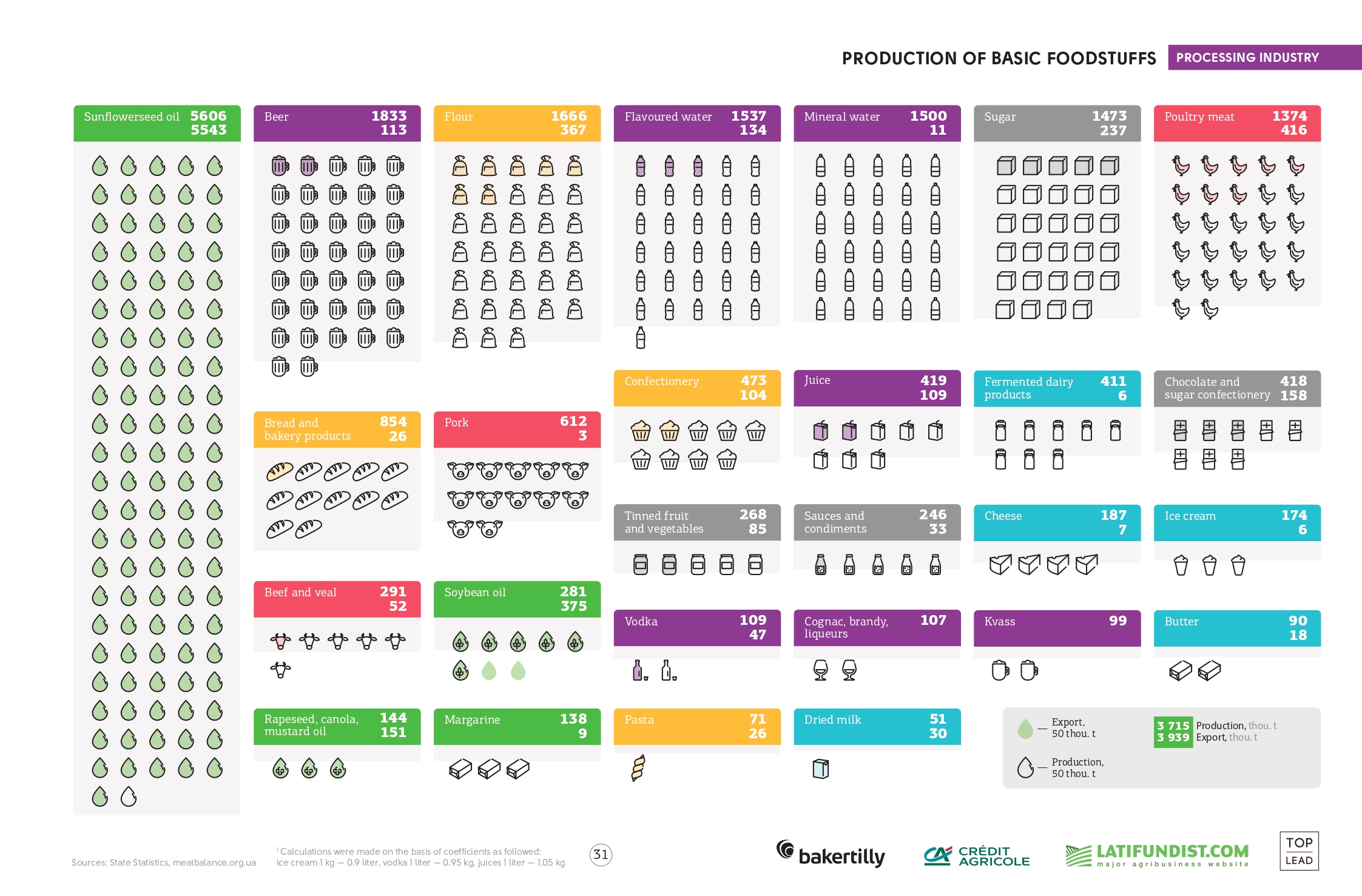 As of January 18, flour export shipment from Ukraine reached 81.9 thou. t, 125.3 thou. t or 60.5% less YoY.