Ukraine stands second largest grain exporter in 2019/20
In the 2019/20 season, Ukraine ranked second in terms of total grain exports, Taras Kachka, Deputy Minister of Economic Development, Trade and Agriculture of Ukraine, Trade Representative of Ukraine, Deputy Chairman of the International Grains Council (IGC), stated.
"Ukraine is a big player in the international grain market, one of the guarantors of global food security and has the potential to increase grain production and export. In 2019/20, Ukraine became the silver medalist, preceded only by the U.S.," he commented.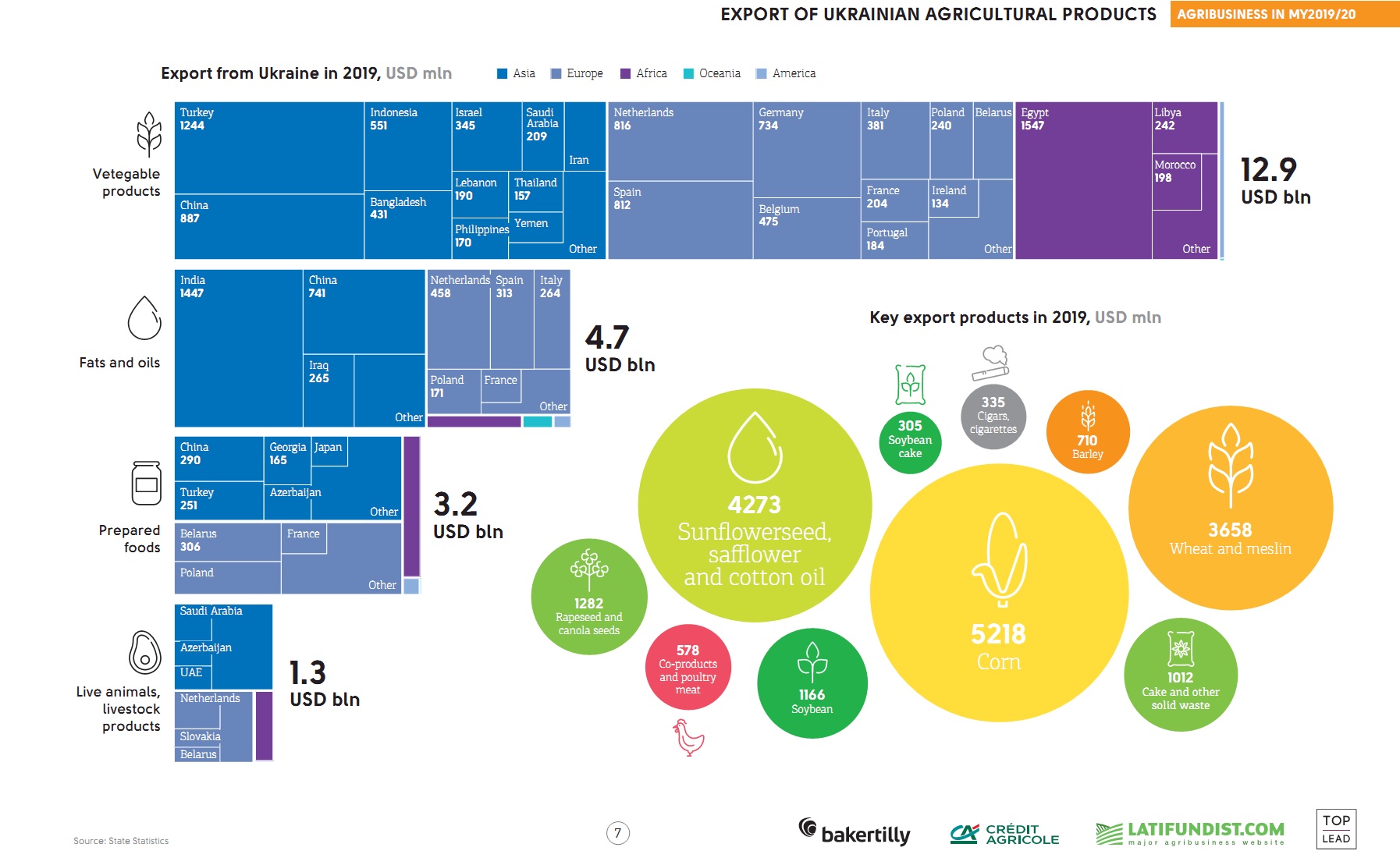 Under the USDA data, in 2019/20 Ukraine is the second-largest exporter of barley, 4th by corn supply and 5th by wheat.
Sea ports in Ukraine provided for the transshipment of 47.28 mln t of grain in 2020, 6.578 mln t or 12.2% less YoY.
Learn more: