January eggs shipment to foreign markets 68% lower
In January 2021, birds' eggs export shipment from Ukraine amounted to 3.68 thou. t, 68% lower YoY (January 2020: 11.45 thou. t), the data of the State Customs Service show.
The dollar value worth of eggs exported is USD 4.18 mln.
Key export markets for Ukrainian eggs in the reporting period:
U.A.E.: USD 1.45 mln, 34.7% of the total

Latvia: USD 1.11 mln, 26.7%

Saudi Arabia: USD 643.5 thou., 15.4%

Israel: USD 411.57 thou., 9.8%

Qatar: USD 175.98 thou., 4.2%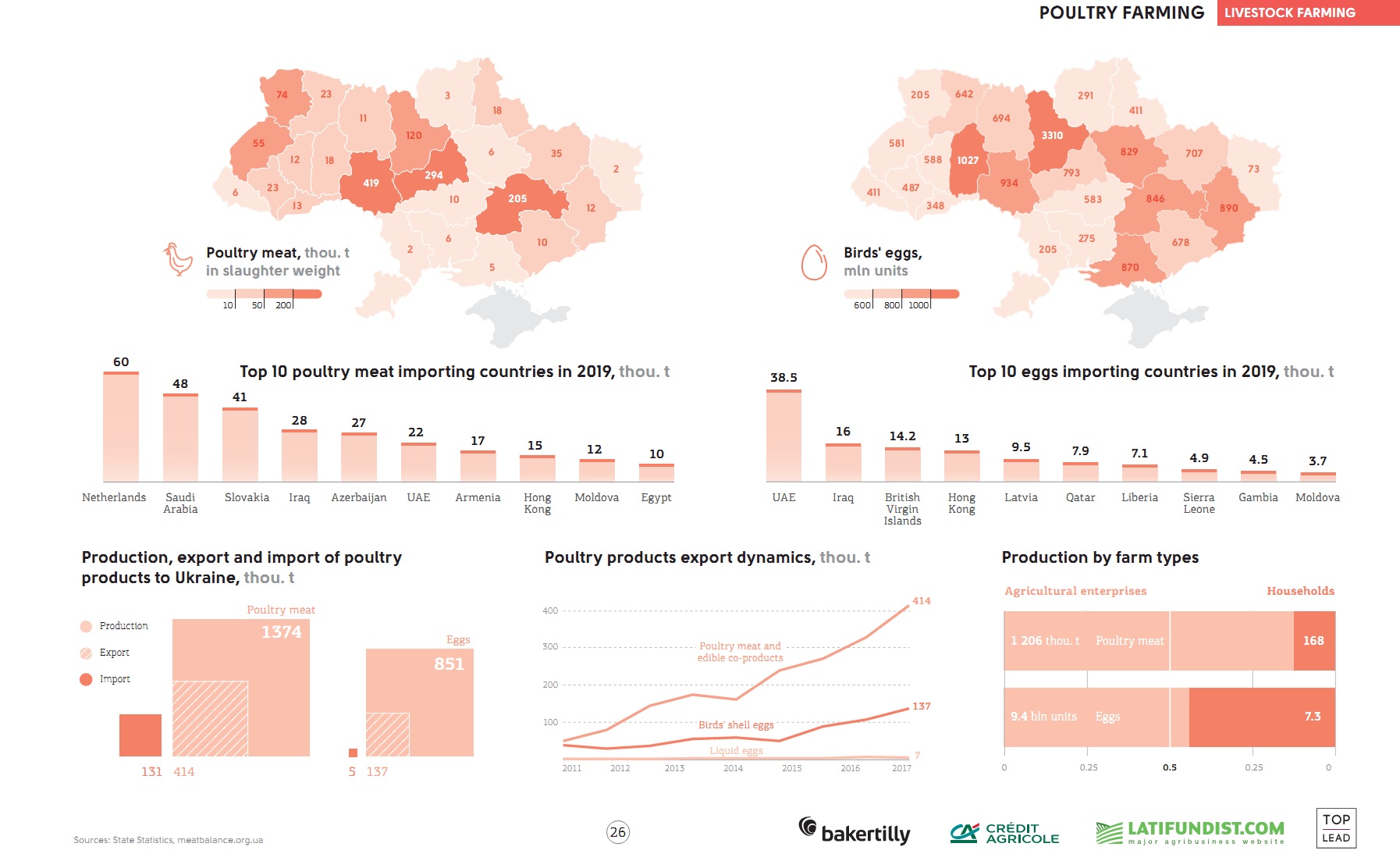 Eggs export shipment from Ukraine in 2020 was 22% lower YoY.