USDA put 37% higher estimate of China's corn import
The United States Department of Agriculture (USDA) in its February report revised upward the estimate of world corn ending stocks by 2.7 mln t to 286.53 mln t (January report: 283.53 mln t).
USDA experts report that the global corn production is expected at 1,134.05 mln t, 0.16 mln t higher from the previous forecast of 1,133.89 mln t, and exports at 185.7 mln t, 2.07 mln t higher on the previous forecast.
China's corn import is expected at 24 mln t, 6.5 mln t or 37% higher from the previous forecast of 17.5 mln t. The country's ending stocks, under the report data, are put 4.5 mln t up on January report data (196.18 mln t).
Corn projections for Ukraine remain unchanged: harvest at 29.5 mln t, export 24 mln, ending stocks 0.89 mln t.
Ending stocks in the US are projected 1.27 mln t lower at 38.15 mln t, whereas export is put 1.27 mln t to 66.04 mln t.
"USDA trims 20/21 U.S. ending stocks for corn and soybeans, though the corn cut was lighter than expected. Corn exports rose to 2.6 bln bu from 2.55 bln, soybean exports rose to 2.25 bln bu from 2.23 bln. Wheat was unchanged," comments Karen Braun, the Global Agriculture Columnist at Thomson Reuters, on Twitter.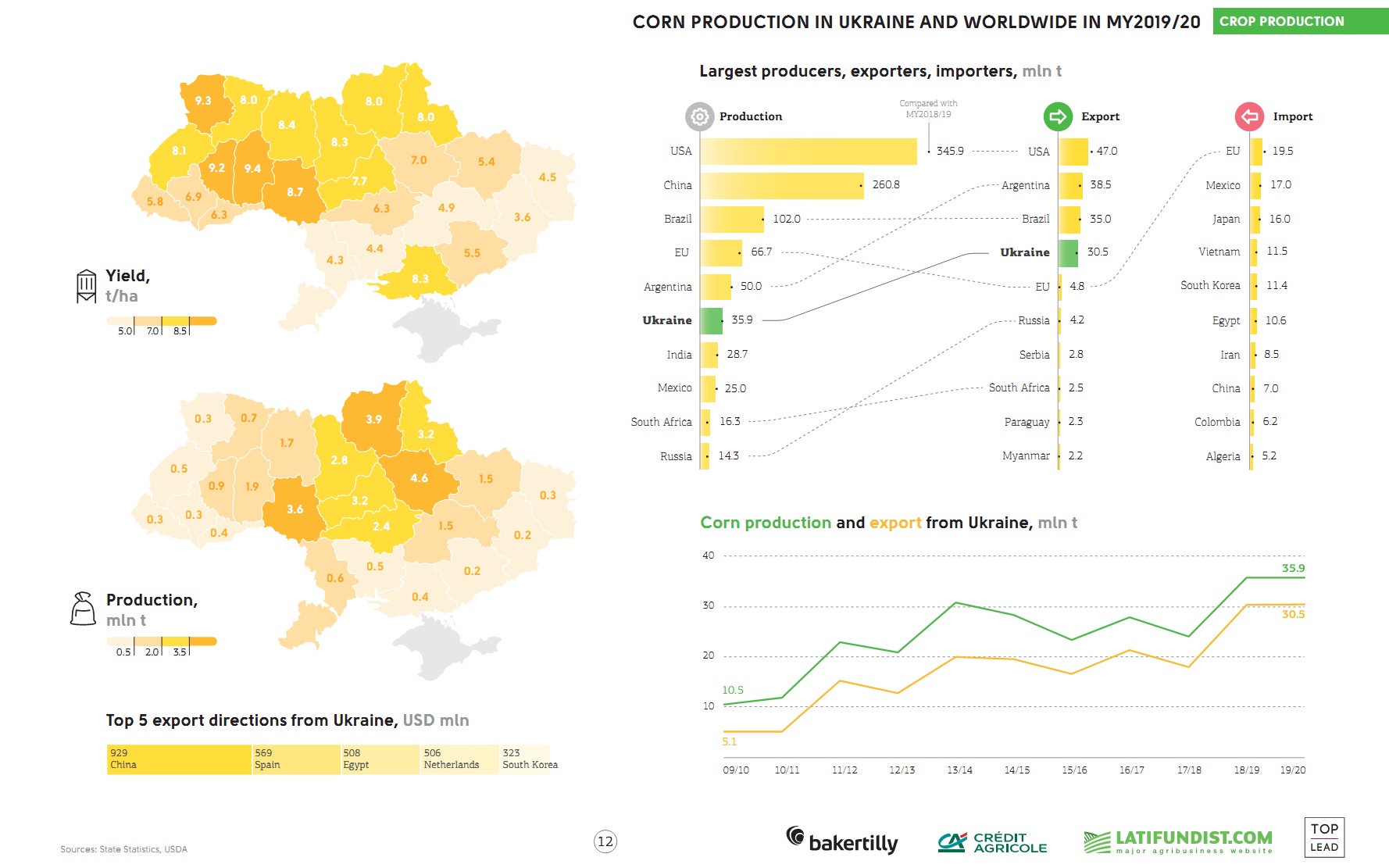 USDA forecasts for the largest exporting countries:
Argentina: 34 mln t of export and 2.38 mln t of 2020/21 ending stocks
Brazil: 39 mln t, 6.29 mln t (–0.2 mln t)
Russia: 3.1 mln t, 0.77 mln t
South Africa: 3 mln t (+0.2 mln t), 2.62 mln t (+0.3 mln t)
Previously reported that corn export from Ukraine as of February 8 stood 29% or 4.94 mln t lower YoY.
Learn more: