Ukraine's Agrarian Ministry signed MoU with Abu Dhabi's Mubadala on agrohub establishment
Minister of Agrarian Policy and Food of Ukraine Roman Leshchenko signed a Memorandum of Understanding with an Emirati state-owned holding company Mubadala which manages a portfolio of assets and investments in the UAE and overseas worth more than USD 850 bln, the Government of Ukraine reports.
President's Zelenskyy press-office notes that the MoU also provides for the establishment of an agrohub and a trading company to ensure food security.
"Through the concerted efforts of the entire team led by Ukraine President Volodymyr Zelenskyy, the country has signed a memorandum with an investment fund of such magnitude for the first time in 30 years. The Emirati media covered every step of the delegation and closely followed our actions. After all, food security is important for them, and we stand ready to become its guarantor. At the same time, the UAE is a potential investor in many areas. Among other things, this means investment in agriculture. We are flying back with good results!" stressed Roman Leshchenko.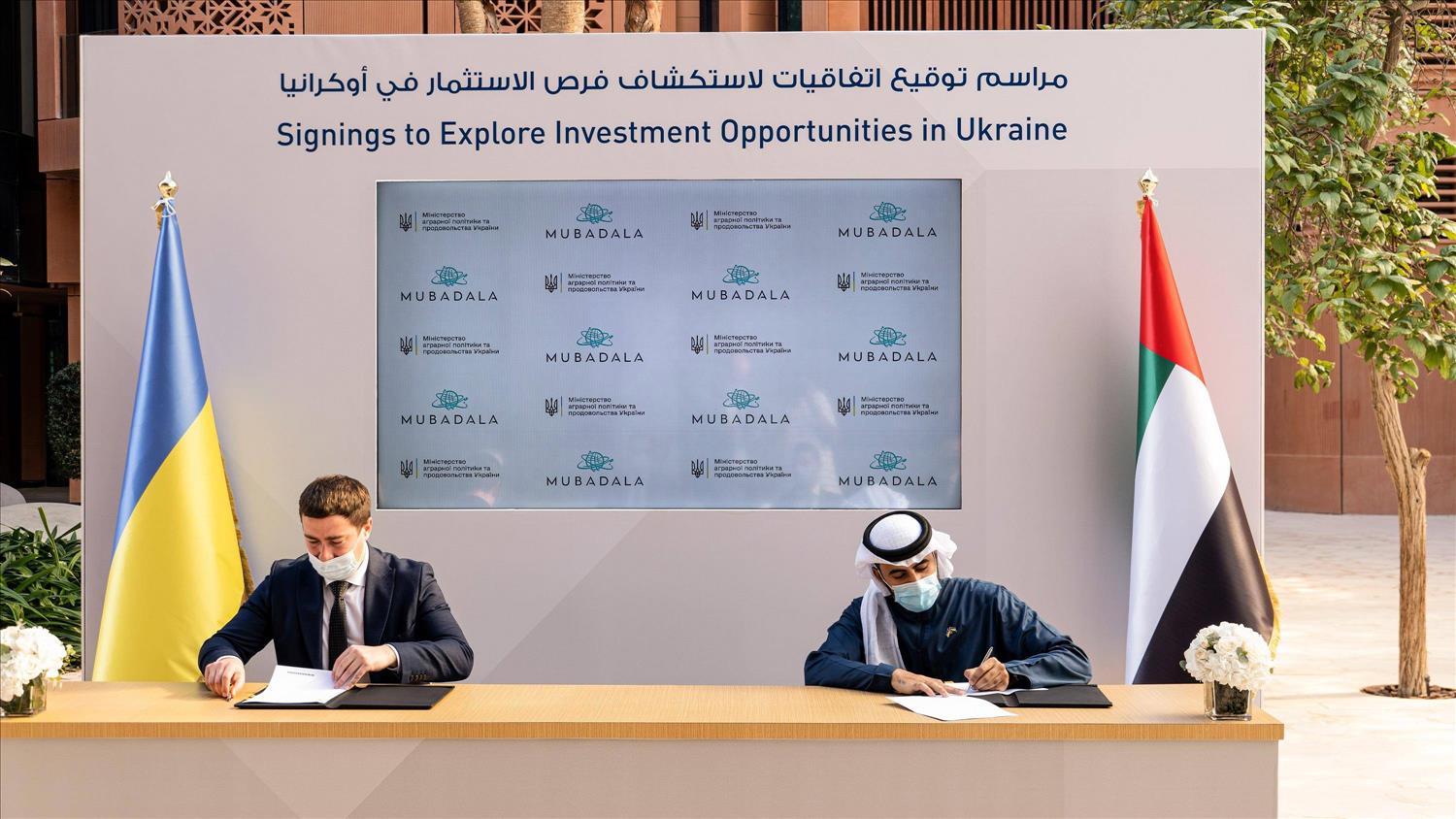 Faris Al Mazrui, head of Mubadala's investment program in the Commonwealth of Independent States (CIS), marked that Ukraine holds very promising potential for foreign investment, and signing a Memorandum of Understanding with industry leaders in Ukraine is a commitment to explore potential investments and areas for cooperation on a case-by-case basis.
The President's Office adds that the possibility of launching a Ukrainian sovereign fund for joint investments is also being considered.
18 Ukrainian private companies, including Interpipe, Dragon Capital, DTEK, Unit City, EastOne, UMG, Ufuture, Fortior, have signed the MoU with the Mubadala Investment Company.