Sugar export from Ukraine collapsed by 10x in January
Sugar export from Ukraine dropped to 1.8 thou. t in January 2021 (January 2020: 17.4 thou. t). The dollar value worth of beet sugar exported is USD 919 thou. Since the start of 2020/21(September-August), sugar shipment has reached 70.61 thou. t, 39.3 thou. t in the prior year's comparative period.
As reported by the Scientific and Practical Centre for Beet Sugar Production, the largest importers of Ukrainian beet sugar in terms of dollar value are Israel (56.21%), Germany (39.65%), Moldova (1.85%).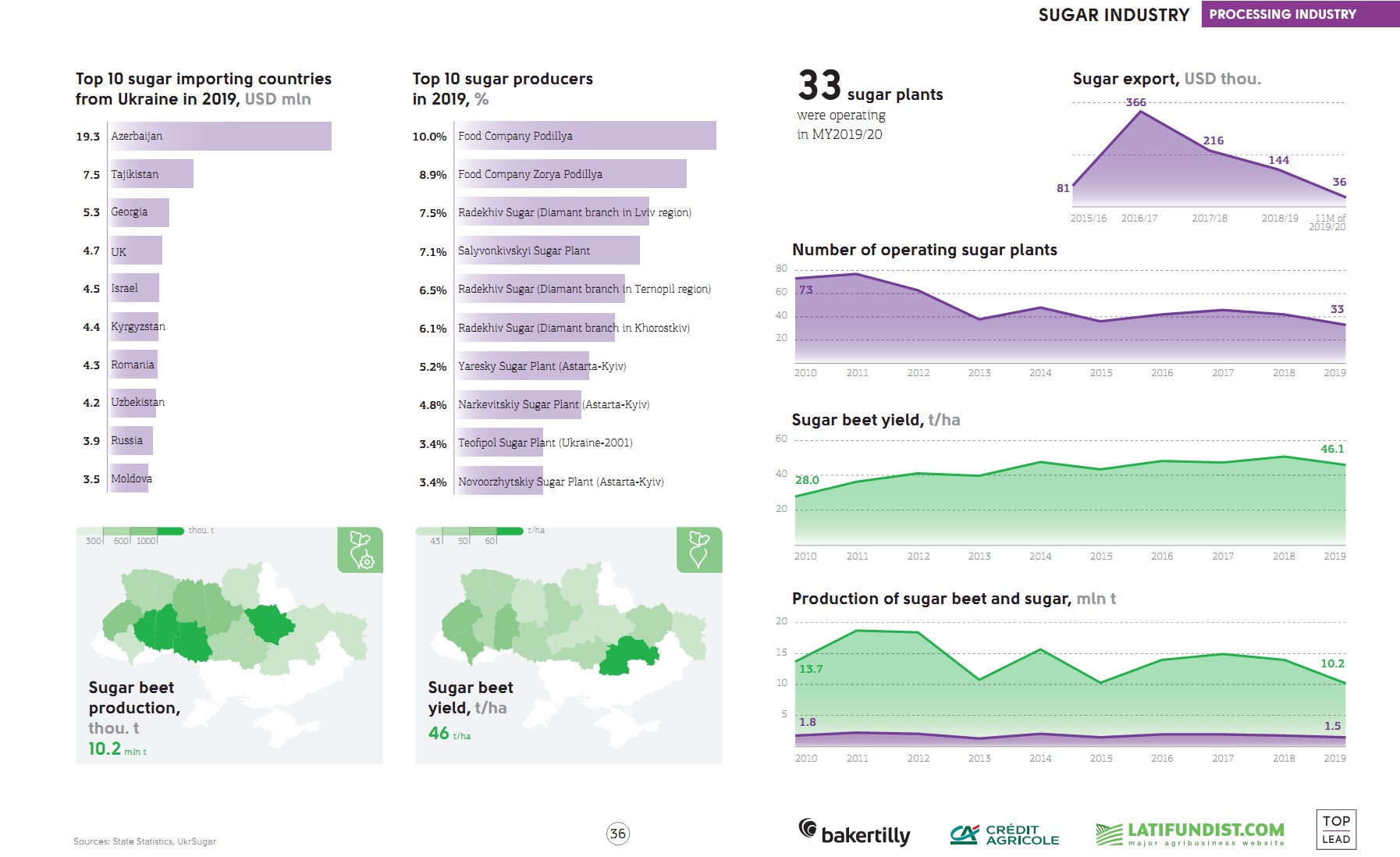 Import of sugar to the country in the reporting period totalled 876 t.
Other sugars(HS 1702) import made up 2.29 thou. t, export 1.4 thou. t. Molasses supply amounted to 710 t, which was 100% imported by Israel. Import of molasses to Ukraine stood at 255 t.
Previously reported that Astarta-Kyiv finalized the transaction for the sale of two sugar plants in Kharkiv region — Savyntsi and Novoivanivka.