EU-Ukraine ag commodities trade turnover second-highest in 2020
Mutual trade in agricultural products between Ukraine and the European Union aggregated USD 10.2 bln in 2020. The deputy director of the National Scientific Center Institute of Agrarian Economics, NAAS corresponding member, Nikolai Pugachev, marked that this figure, although below the 2019 record of USD 10.6 bln, was the second-highest result since the association agreement between Ukraine and the EU entered into force. The positive trade balance stood at USD 3.1 bln.
According to him, the Netherlands, Poland, Spain, Germany, Italy, France, the UK and Belgium have remained the principal European partners for Ukraine.
"These countries generate more than 80% of the total domestic agri-food trade turnover with the EU. Last year, Ukraine imported about USD 3.6 bln worth of agricultural products from the EU member states, 13.4% more than in 2019," Nikolai Pugachev added.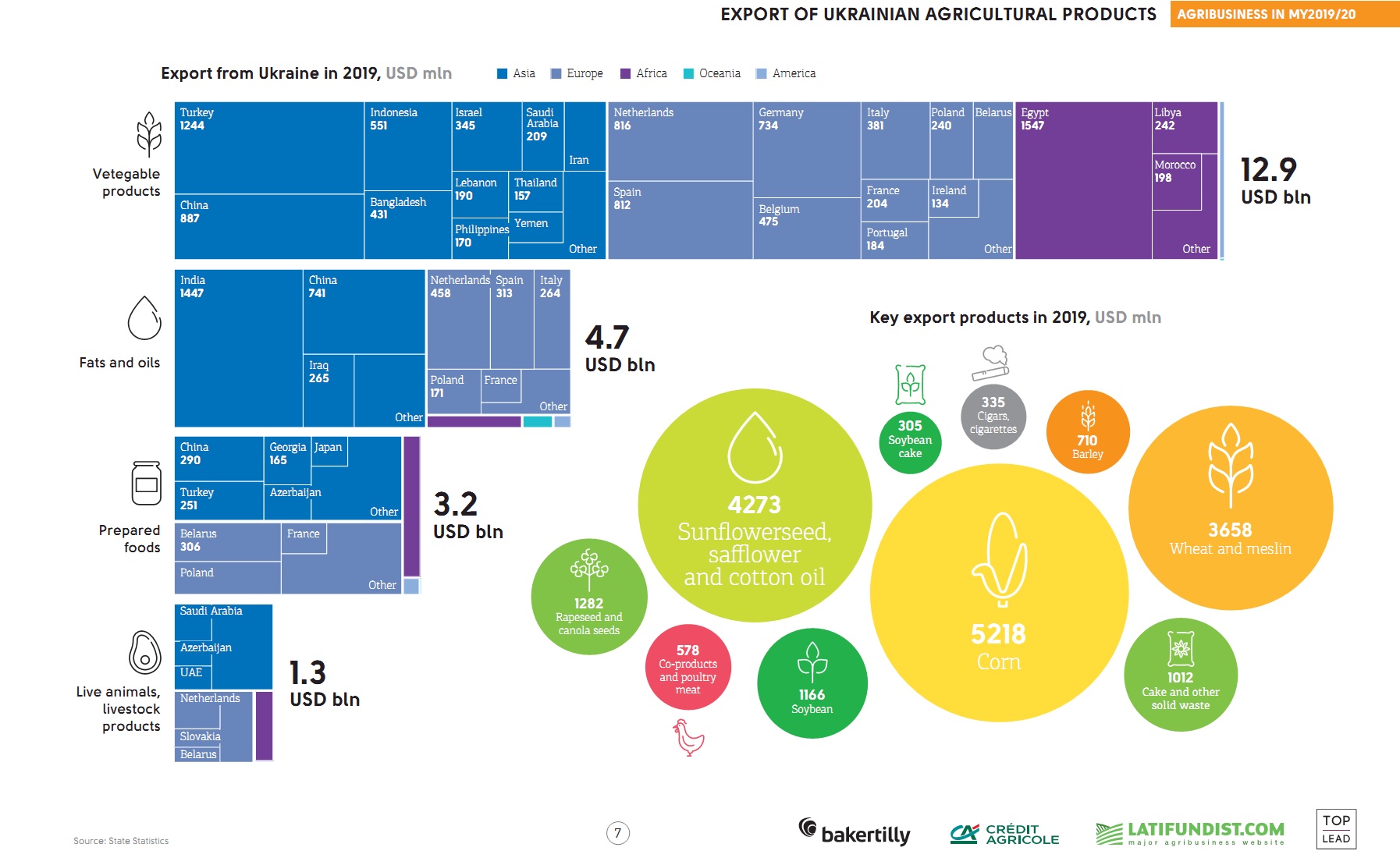 For the first time since the association agreement was signed, dairy products accounted for a relatively large share (7.9%) of domestic imports. Import of these products amounted to USD 279 mln, including various types of cheese worth USD 207 mln. Residues and waste, animal feed products procurement totalled USD 236 mln.
The volume of finished cereal products supplied to the Ukrainian market reached USD 209 mln.
Previously reported that Ukraine and Croatia outlined the vectors in cooperation in agribusiness.