Ukraine's import-export activities scaled down by 7% in Jan-Feb
The first two quarantine months of 2021 demonstrated the worst performance in terms of trade turnover between Ukraine and its business partners compared to the corresponding period in 2020, the data of the State Customs Service of Ukraine reveal.
In the period January-February this year, USD 4,462.50 mln worth of commodities were exported and imported, down 7% or USD 335.6 mln from the comparable period in 2020 (USD 4,798.10 mln).
Agricultural commodities exports amounted to USD 3,367.12 mln, down 10% YoY (USD 3,738.58 mln).
Major export product groups:
corn: USD 951.20 mln (-28% YoY)
crude sunflower oil: USD 943.61 mln (-23%)
wheat and meslin(Meslin is

a mixture of wheat and rye.

): USD 305.89 mln (-3%)
cake and other solid waste from sunflowerseeds processing: USD 207.69 mln (-7%)
sunflower oil (other): USD 100.03 mln (-5%)
Agriproducts import to Ukraine since the beginning of the year totalled USD 1,095.38 mln, up 3% from January-February 2020 (USD 1,059.52 mln).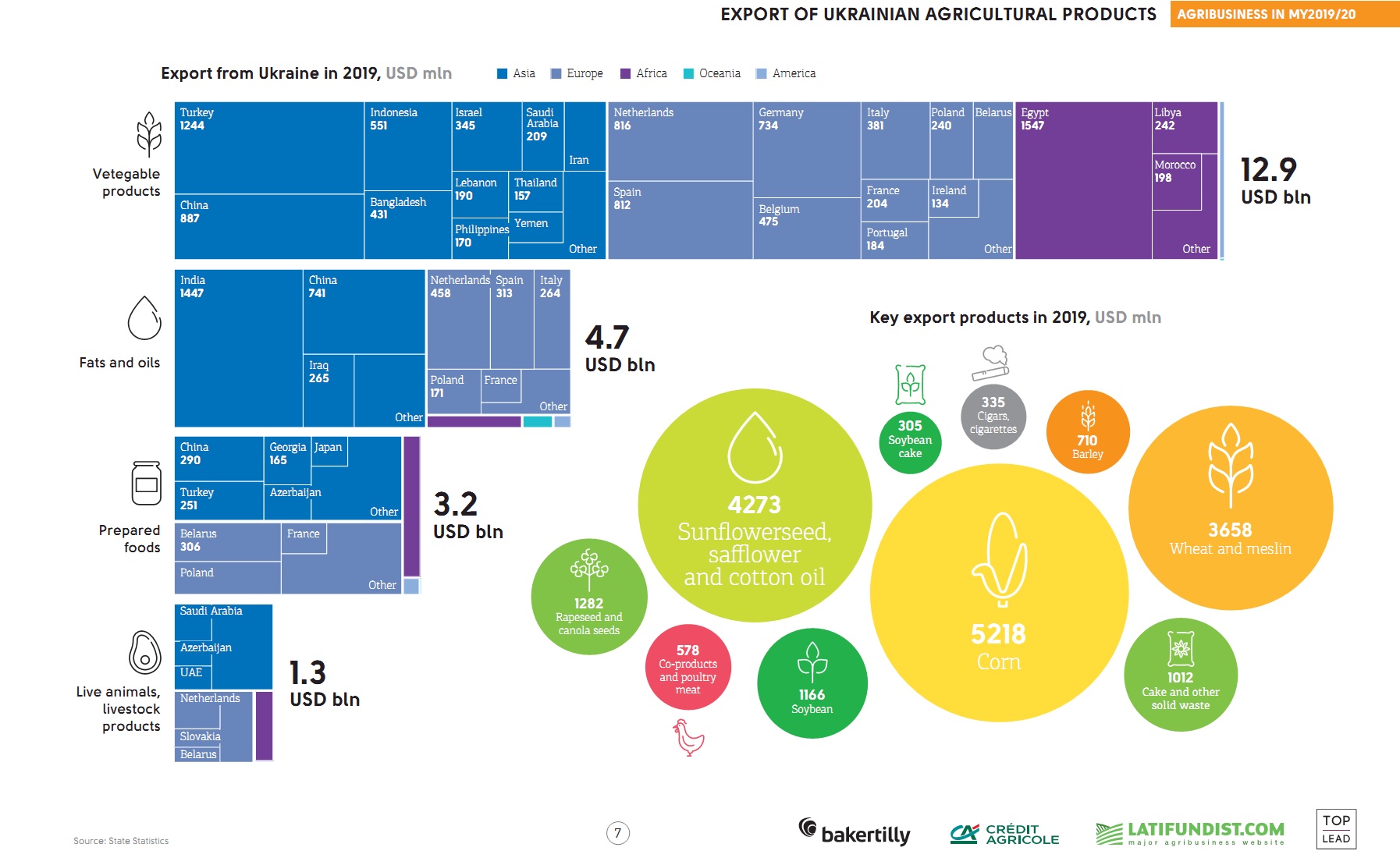 Import product groups:
sunflower seeds for sowing: USD 105.12 mln (+4%)
bananas: USD 35.47 mln (+10%)
mandarins: USD 28.27 mln (flat YoY)
palm oil: USD 28.27 mln (+16%)
other foodstuffs: USD 26.33 mln (-8%)
The year 2020 and 2019 compared, there was a 10% increase in trade turnover (USD 4,381.14 mln in 2019), with exports up 8% (USD 3,465.13 mln) and imports up 16% (USD 916.01 mln).
Previously reported that China was considering an increase in imports of Ukrainian ag commodities.
Learn more: