Bunge Mykolaiv crushing plant processed 1 mln t of sunflowerseeds in 2020
Mykolaiv Oil Extraction Plant, a subsidiary of Bunge Ukraine, processed more than 1 mln t of sunflowerseeds in 2020, which is a record processing volume for a single enterprise among all crushing plants in Ukraine.
In November 2020, the maximum monthly volume of seed processing reached 93.37 thou. t, the company notes.
The plant's director Anton Belousov marked through the implementation of investment projects, the company had managed to increase the capacity of its production line by almost 30% in 5 years(Mykolaiv Oil Extraction Plant was commissioned in June 2016).
"In 2020, Mykolaiv Oil Extraction Plant team managed to conduct the annual plant overhaul in just 12 days. In this short period of time, fundamental equipment was repaired. As a result, the plant team managed not only to increase the plant's productivity but also to improve product quality and reduce specific consumption of energy resources," the message reads.
According to Anton Belousov, the company's immediate plans include increasing productivity and the plant's energy efficiency.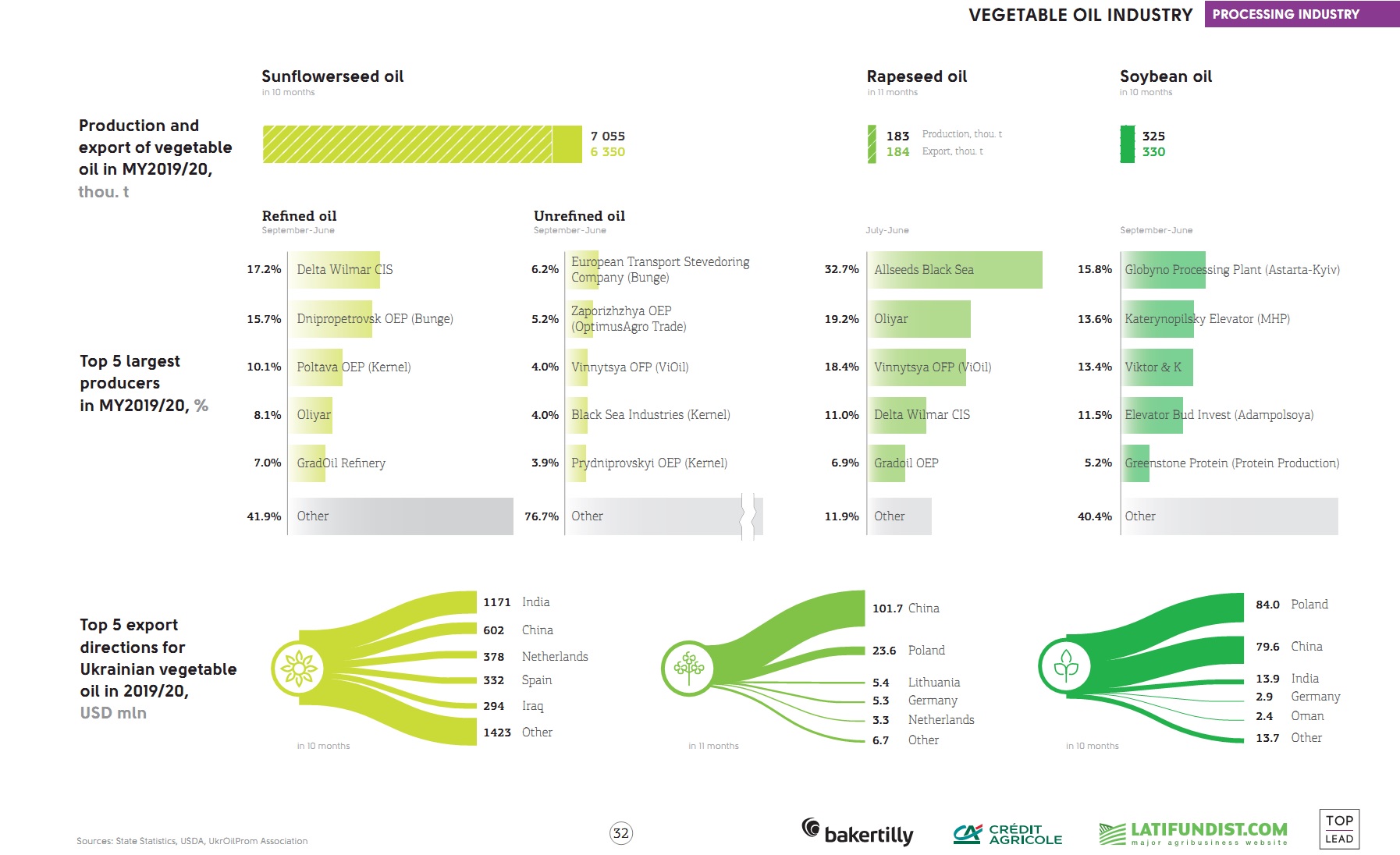 Oil crushing plants in Ukraine produced 2.67 mln t of unrefined sunflowerseed oil in the period September-January 2020/21. Bunge's European Transport Stevedoring Company tops the rating of crushing plants.
Learn more: