Poland stands key supplier of potato to Ukraine in Jan-Feb
The import of potato to Ukraine in January-February 2021 totalled 58.37 thou. t, the data of the State Customs Service of Ukraine show.
The dollar value worth of potato imported is USD 12.44 mln.
The largest potato exporting countries:
Poland: USD 4.78 mln, 38.4% of the total volume imported
Lithuania: USD 2.09 mln, 16.8%
Latvia: USD 1.05 mln, 8.4%
Belarus: USD 1.04 mln, 8.4%
Romania: USD 1.02 mln, 8.2%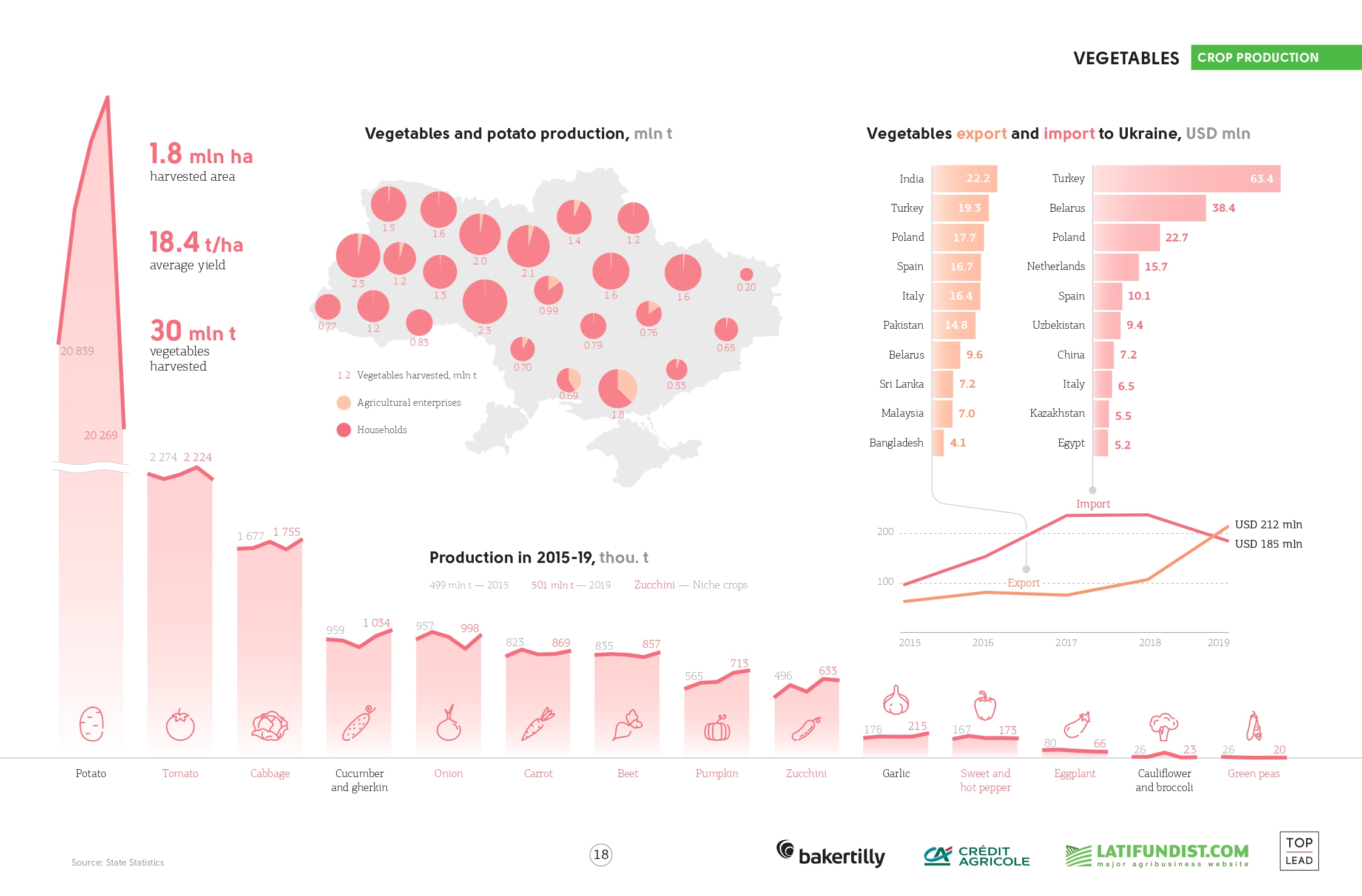 Potato export from Ukraine in the reporting period made up 26 t worth USD 9 thou.
Potato import supply to Ukraine in 2020 made up 301.67 thou. t, 20.4% more from the previous year (2019: 250.6 thou. t).