Import of potato to Ukraine climbed 20% in 2020
Potato import supply to Ukraine in 2020 made up 301.67 thou. t, 20.4% more from the previous year (2019: 250.6 thou. t).
The data of the State Customs Service of Ukraine show that in monetary terms potato import totalled USD 62.71 mln vs. USD 47.43 mln in 2019.
Potato exporting countries to Ukraine in 2020:
Belarus: USD 27.76 mln, 44.3% of the total supply

Netherlands: USD 12.31 mln, 19.6%

Russia: USD 7.27 mln, 11.6%

Belgium: USD 2.82 mln, 4.5%

Egypt: USD 2.81 mln, 4%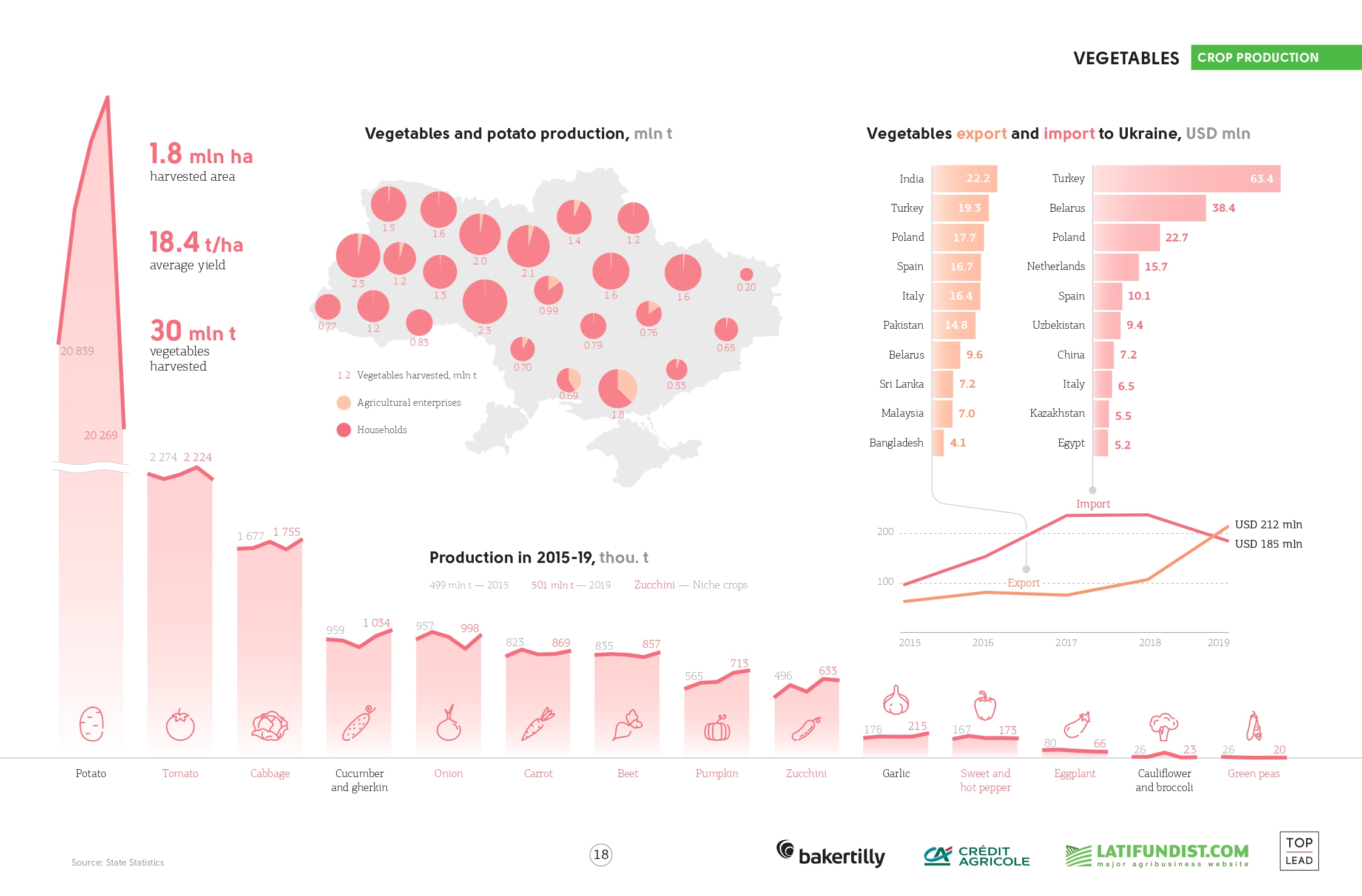 Previously reported that the company Continental Farmers Group (CFG) started the construction of a new potato storage facility in the village of Chukva in Sambir district of Lviv region.