First 100 thou. ha of spring crops planted in Ukraine
Sowing of early spring grain and leguminous crops has started in Ukraine. As of 25 March, agriproducers in Kherson, Donetsk, Zakarpattya and Mykolayiv regions sowed 106.3 thou. ha, or 1% of the planned areas.
The Economy Ministry reports that farms of Kherson region planted 58% of the forecast area (97.6 thou. ha), including 89% of barley (84.1 thou. ha), 9.9 thou. ha of peas, 1.82 thou. ha of wheat and 1.75 thou. ha of oats.
Under the preliminary data, spring crops total area in 2021 will make up 28.1 mln ha, 378 thou. ha more from 2020.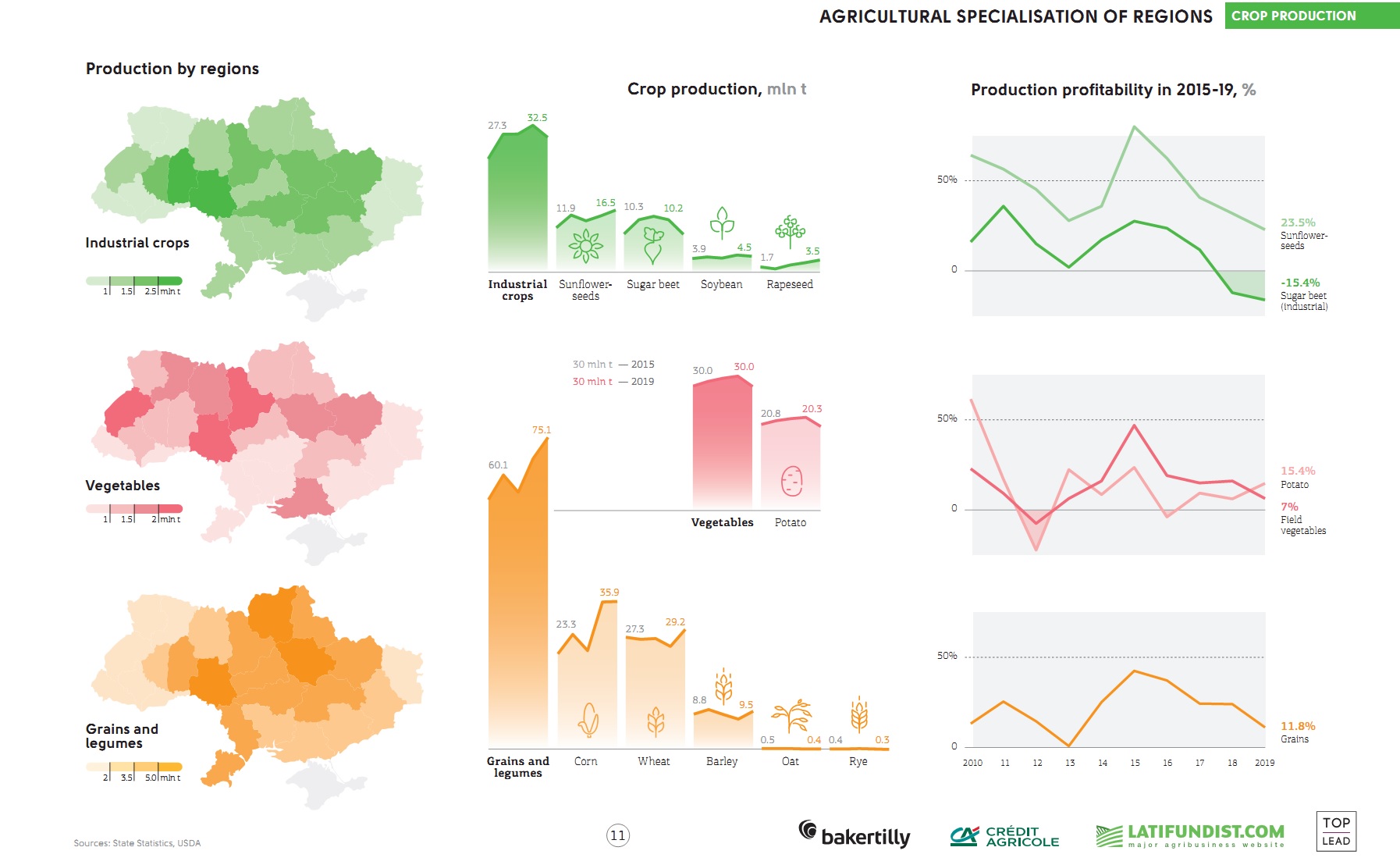 Cereals in farms of all categories will cover 15.5 mln ha accounting for 55% of the cropping plan, which corresponds to the norms for the optimum ratio in the crop rotation system. Spring grain crops planting area is forecast at 7.6 mln ha, sunflower at 6.4 mln ha, soybean at 1.4 mln ha and sugar beet at about 223 thou. ha.
The State Statistics Service data show that winter crops area for the 2021 crop makes up 7.96 mln ha.
As of Dec. 7, 2020, agriproducers in Ukraine conducted sowing of winter crops for the harvest 2021 on 8.06 mln ha accounting for 98% of the planned 8.2 mln ha.