Sixteen regions in Ukraine started plantings
As of April 1, spring grain and leguminous crops were sown on 310.56 thou. ha in Ukraine which makes up 4% of the planned 7.52 mln ha, the Economy Ministry data show.
Planted areas in Ukraine as of the reporting date:
wheat: 13.58 thou. ha or 8% of the planned 176.6 thou. ha
barley: 226.11 thou. ha, 16% of 1.39 mln ha
oats: 5.71 thou. ha, 3% of 194.05 thou. ha
peas: 65.16 thou. ha, 28% of 235.4 thou. ha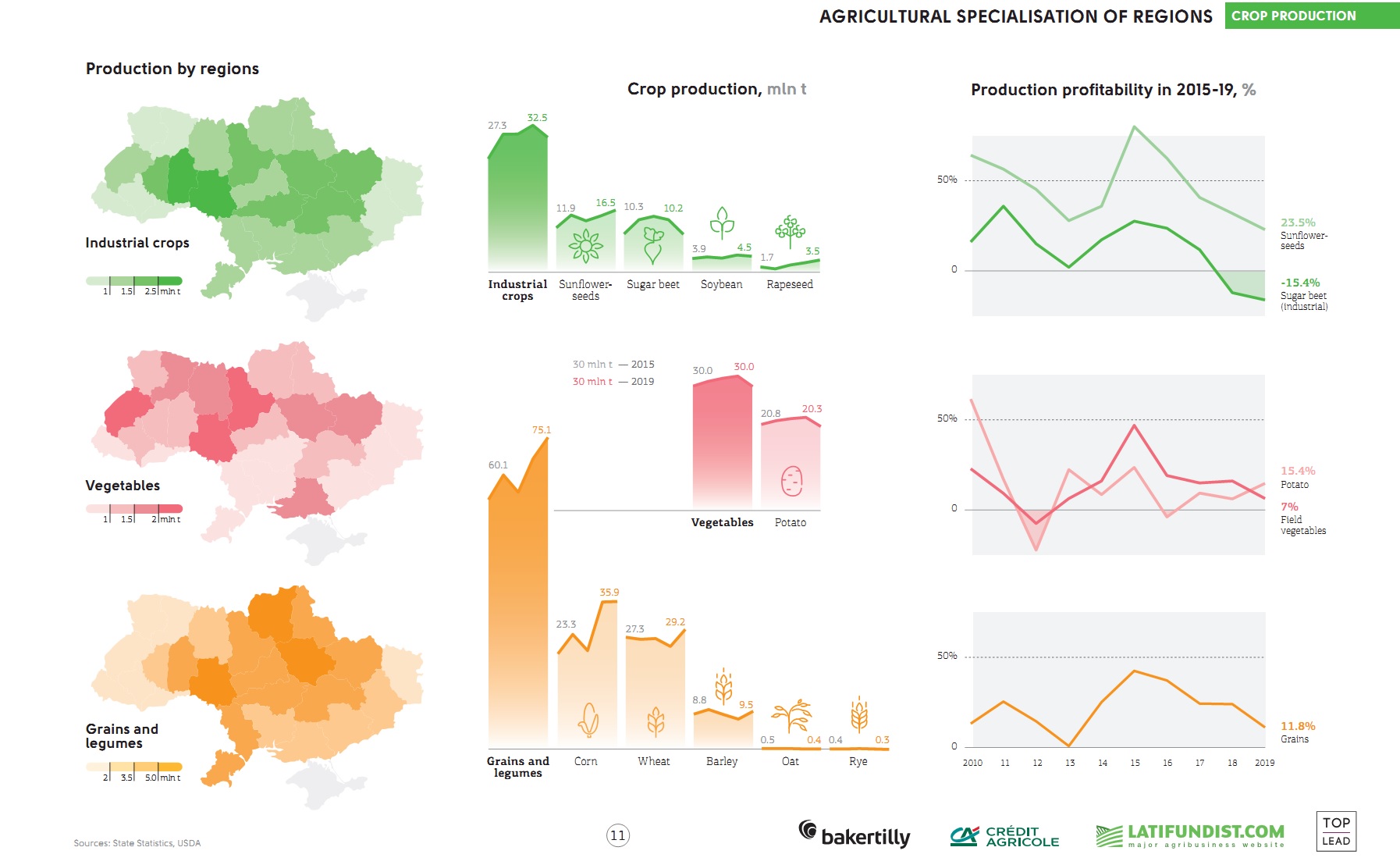 It is reported that agriproducers in 16 regions have started spring crops planting. Fieldworks have not yet started in Dnipropetrovsk, Zhytomyr, Lviv, Sumy, Ternopil, Kharkiv, Cherkasy and Chernihiv regions.
Southern regions demonstrate the highest planting pace:
Zaporizhzhya: 59.4 thou. ha
Odesa: 50.3 thou. ha
Mykolaiv: 34.24 thou. ha
Given forecasts of an average winter wheat yield of 4.1 t/ha, wheat production in 2021 is expected to exceed 27 mln t.
As of Dec. 7, 2020, agriproducers in Ukraine conducted sowing of winter crops for the harvest 2021 on 8.06 mln ha accounting for 98% of the planned 8.2 mln ha.