Chicken meat export from Ukraine in 4M 2021 maintained its pace
Poultry meat and edible co-products export shipment from Ukraine in the period January-April 2021 summed 135.83 thou. t, close to the volume exported in the previous year's comparative period (Jan-Apr 2020: 137.85 thou. t). The dollar value of chicken meat exported is USD 192.36 mln vs. USD 178.62 in Jan-Apr 2020, the State Customs Service of Ukraine data show.
The key markets for Ukrainian poultry products in the reporting period:
Saudi Arabia: USD 56.67 mln, 29.4% of the total supply

Netherlands: USD 33.8 mln, 17.5%

U.A.E.: USD 13.36 mln, 6.9%

Kyrgyzstan: USD 8.19 mln, 4.2%

Turkey: USD 7.43 mln, 3.9%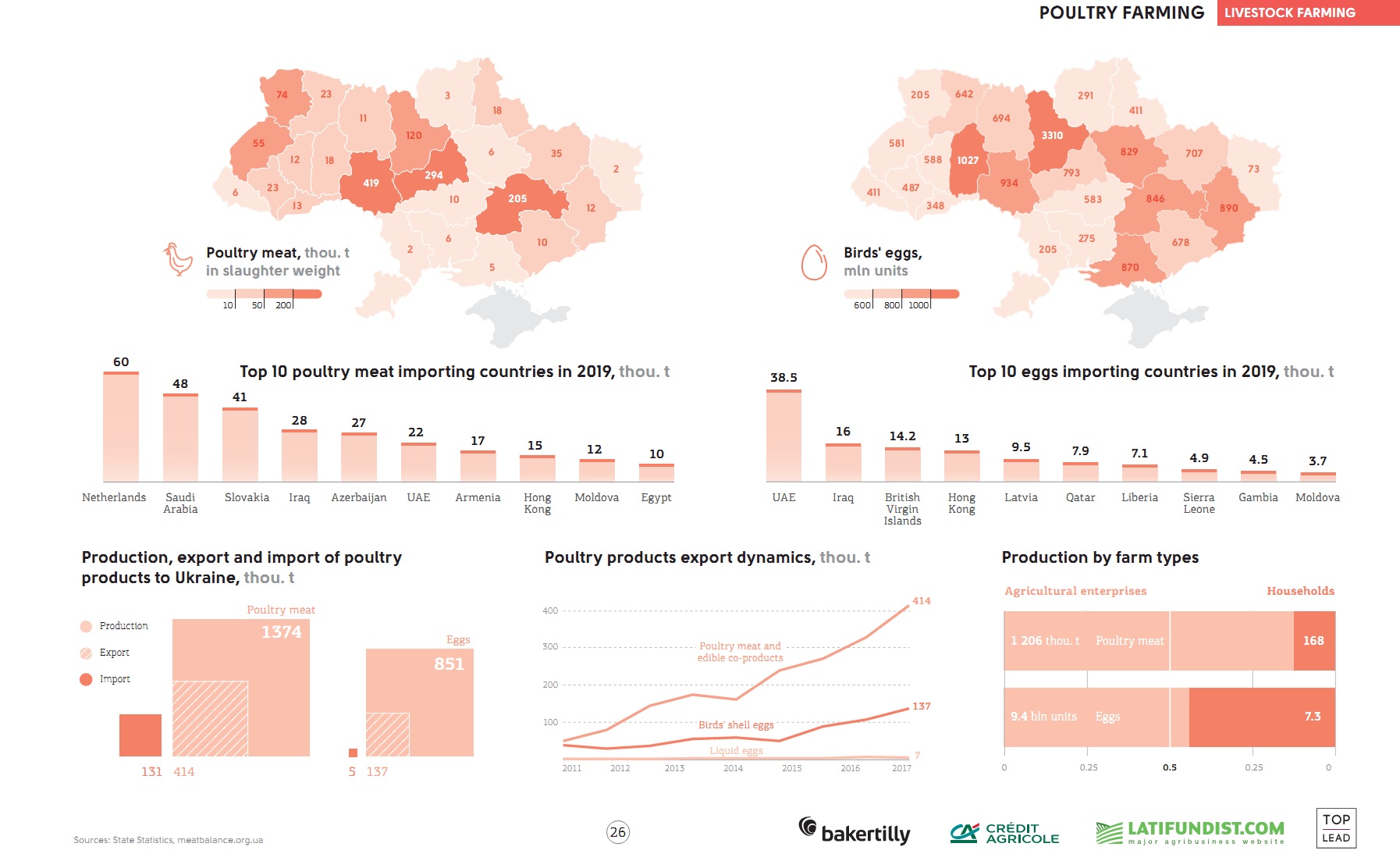 Previously reported that Ukraine dropped out of the three largest poultry meat exporters to the EU in January-February 2021.